A leather wallet is something that almost every person has on them at all times. They keep your cash, cards and ID readily available, but also safe. But in addition to being a handy tool to keep things safe, many are also an important fashion statement. They can help elevate an outfit and make sure you look incredible.
Related: Chrono24 releases its top watch brands for 2021
As a result, you want to keep them looking great for as long as possible. Unfortunately, many wallets aren't treated very well and begin to show signs of wear very quickly. But thankfully, this doesn't need to be the case. Whether you have a standard leather wallet, or one of the alligator wallets, this guide is going to go over how to keep them looking great for years to come.
The first tip to care for your leather wallet well is to keep it clean. Dirty leather that is full of grime, dust, and other debris not only looks bad, but will hurt the overall longevity of the wallet. There are a few great ways to clean wallet leather, such as using saddle soap or a specific leather cleaner. Be sure to work it in everywhere, to make sure all the creases and crevices have been cleaned.
In addition to these deeper cleanings, it is a good idea to do more frequent light cleanings. This can be done with a damp microfiber towel or a small brush to wipe any dirt or debris away. If you notice your wallet isn't looking its best, it won't take more than a few minutes to get it back to looking fantastic.
Choose the right products
While cleaning your wallet frequently is crucial to keeping it looking great, you need to choose the right products when doing so. If you use the wrong products in the cleaning, it could actually end up doing more harm than good for the wallet.
In particular, things like alcohol, shoe polish, and harsh chemicals can damage leather, or even contribute to it becoming cracked or dull. Thankfully, there are plenty of leather-specific cleaners on the market that can be purchased easily and affordably, both in-store and online.
A little goes a long way. Always be sure to work the product well, and follow the instructions to make sure you are using it correctly. There are also some household products like vinegar or olive oil that can be used, too.
Ensure they are properly conditioned
While cleaning the wallet is important, you also want to ensure it is conditioned well. If the wallet becomes too dry and brittle, it will not look its best. Keeping it smooth with a beautiful texture will improve how the wallet looks. But it will also ensure it lasts years longer, in some cases. This can also add a protective layer to the wallet, and make it more durable to stand up to day-to-day life.
Of course, be sure to know how to condition leather. The process involves first cleaning the wallet and letting it dry. Then, you will apply a very small amount of conditioner, and begin rubbing it in a circular motion to disperse it onto the leather. You want to ensure the conditioner has been evenly distributed throughout the leather. Then, give it a chance to dry a little. And then wipe away any residue that might be present.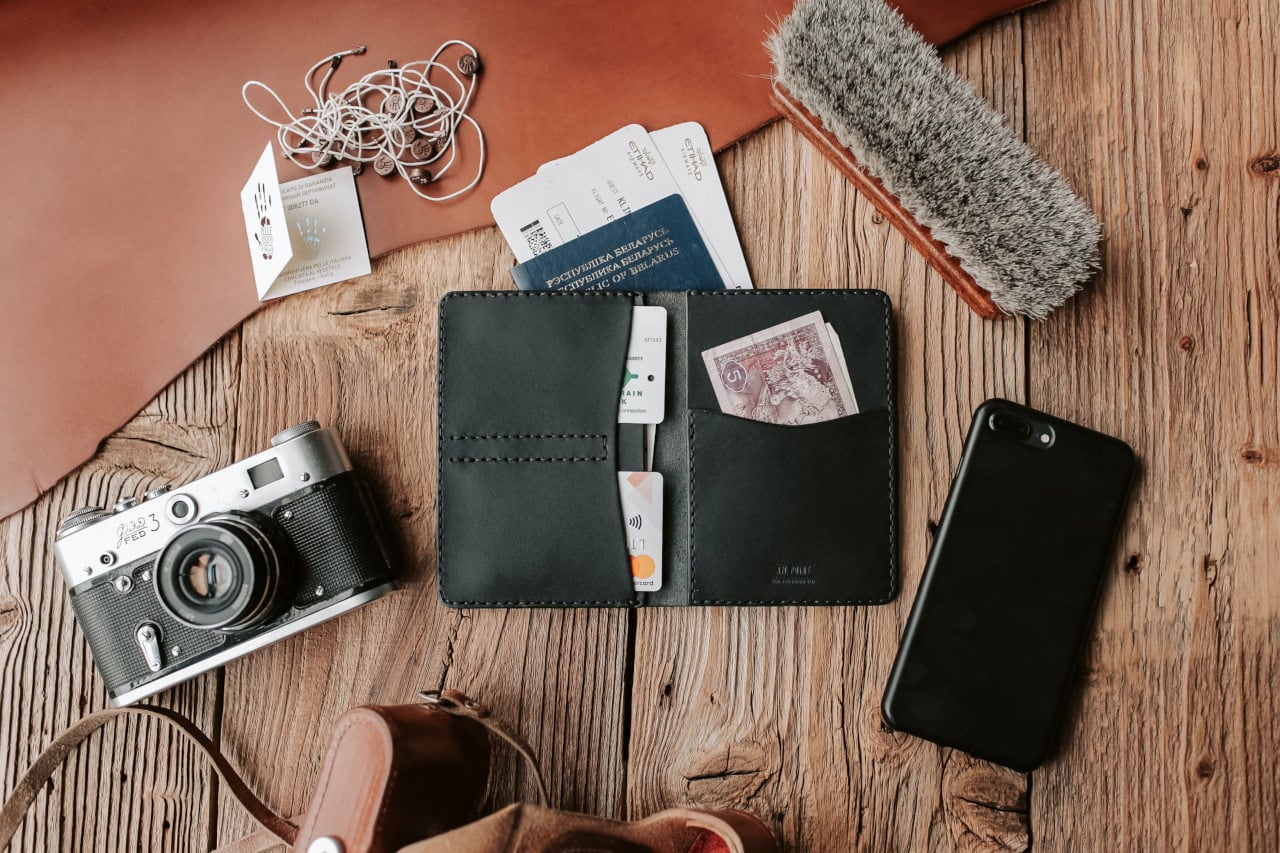 Treat them well during daily use
How you treat your wallet during day-to-day use will also factor into how well it looks over time. Your wallet can go through a lot as it is taken out of your pocket many times a day, and frequently dropped or thrown around. Be careful with your wallet during the day. Try to be as gentle as possible with it.
Also, be sure to keep your wallet away from the rain. And make sure it doesn't get ripped and torn by being in the same pocket as things like keys. You want to avoid keeping your wallet in your back pocket and sitting on it, too. Not only is it bad for your posture, but that constant pressure on your wallet can damage it and lead to early wear and tear that could have been avoided.
By keeping these tips in mind, you can ensure your wallet looks great and functions well for years to come.
Top image: Photo by Vlada Karpovich from Pexels