As iGaming and sportsbetting becomes regulated in more markets, there's a landslide of information consumers need to process. The security and reliability of a web gaming platform are essential aspects of an online casino. Related: Online casino guide: How to gamble...
read more
Go into any Cuban cigar shop, make your way over to the humidor, and it hits you - a dizzying variety of shapes and sizes, and colours. If you're a novice (and even some of us who aren't novices), that can be intimidating. And, if in my case, the store clerk was...
read more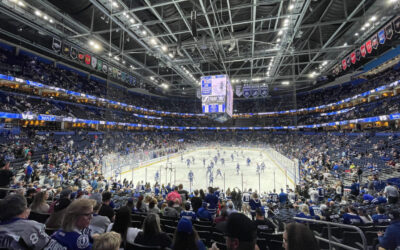 The Super Bowl starts in a short while, and there's still plenty of time if you are into sports betting to place a wager on the Kansas City Chiefs versus the Philadelphia Eagles. The American Gaming Association this week said that a record 50 million Americans will...
read more
One of the joys of winter is the process of experiencing new things while hibernating, like when I sat down during a winter storm around Christmas to have a glass of peaty scotch. For scotch enthusiasts, there's no comparison to the smoky flavours that come with peaty...
read more
Beer isn't just a drink for the working class or college kids anymore. There are plenty of breweries both large and small that are producing luxury beer for luxury clients. Beer is becoming a market that is trending upscale, so you might as well look at some of these...
read more
When it comes to earning from professional sport, it's not all about prize money from actual tournaments. The biggest stars in any game will always provide an attraction for big companies looking to promote their brands. In the case of some tennis players, sponsorship...
read more