When it comes to watches, it's hard to get better value from a brand than Seiko. For over a century, they have been producing high-quality watches that are popular among watch enthusiasts and professionals alike. Related: The Glashütte Original and why it has the best...
read more
Back in 1998, the Grand Seiko Caliber 9S, a mechanical watch movement manufactured by Grand Seiko, a subsidiary of Seiko Watch Corporation, made its debut. Related: Chopard releases 2022 Mille Miglia Race Edition One of the defining features of the Caliber 9S has been...
read more
Valentine's Day is fast approaching, a day dedicated to celebrating love with the most important person in your life. It all started as a Western Christian feast day, honouring two early Christian martyrs named Saint Valentine. Things have a little since that time....
read more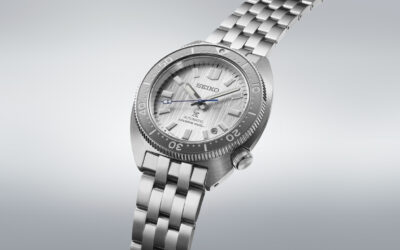 You don't survive and thrive over 100 years as a watchmaker by cutting corners, and Seiko has a special place in the hearts of watch enthusiasts because of their reputation for crafting reliable and precise timepieces. A new Seiko Prospex diver's watch (model number...
read more
What is the most useful watch complication … and who does it best? Related: Chopard releases 2022 Mille Miglia Race Edition Our love for mechanical watches is increasing as our need for them decreases. Today, we can get all of the information (and so much more) we...
read more
Those watch professionals who reviewed the Grand Seiko Kodo Constant-force Tourbillon earlier this year viewed it as a technology high water mark for the family of Grand Seiko watches. Related: Respect for nature is at the foundation of Grand Seiko watch designs So...
read more