Zenith, Chopard and Omega lead the way with new product launches in today's news on the men's luxury watches front. Each of these pieces are quite distinct from one another. And they are sure to grab the attention of a wide array of collectors. Related: 6 of the...
read more
The pandemic has seen a boom in the fine timepiece market. As travel and dining take a backseat during what seem to be never-ending lockdowns and restrictions, the world of luxury watches has pushed to the forefront. Every year the world's largest online retailer of...
read more
Jewellery is an essential part of any man's wardrobe, but it only takes one precise piece or statement watch to make or break an outfit. And with just a few days left before Christmas, you still have a chance to really impress and spoil that special someone in your...
read more
True horology lovers appreciate more than just watches. If you know someone who geeks out over the history, design, and technology of watches, and you're searching for gift ideas, give them something unique. You can spot a watch aficionado not just by what they wear...
read more
Award-winning superstar, film producer, and style icon William Bradley Pitt is one of the most in-demand actors today—not just for movies, but also for luxury brand endorsements. The American star has not one, but twelve brands that he has endorsed, ranging from...
read more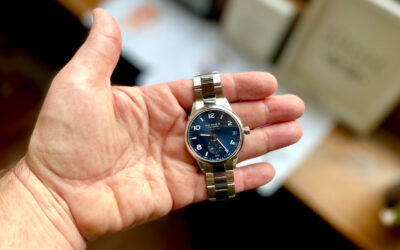 As we head into holiday season, marking the end of another calendar, it's a good time to take a look at some of the new, best men's watches for a new year. Related: 5 celebrities showcase their men's luxury watch endorsements As we welcome a beginning, our favourite...
read more