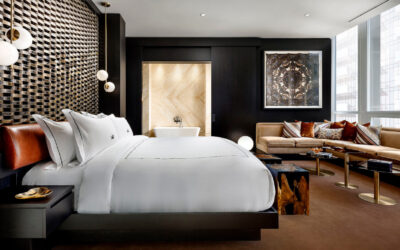 Are you ready to step up from that traditional queen-sized bed and make a luxurious upgrade? Shopping for a luxury queen mattress doesn't have to be daunting or overwhelming. If you go about it correctly, you can enjoy blissful nights of rest on your brand-new bed...
read more
Luxury travelers are comfortable with spending more than they need to on life's greatest pleasures, but moving is anything but glamorous. This can tempt us to under or overspend on moving supplies or movers, making a budget necessary for an inexpensive, stress-free...
read more
Having a comfortable experience when using the bathroom is essential to overall well-being. A relaxing atmosphere encourages people to actually spend some time in the room. Think about a spa at a luxury retreat. What did you like about the space? Related: Tips for...
read more
Luxury apartments in the nightclub scene of Los Angeles come in all shapes and sizes, from the posh to the practical. Many you're looking for a place to call home or just want to enjoy the LA scene on occasion. These rental properties are sure to provide you with all...
read more
Buying a luxury home when you retire should be an exciting experience. After years of hard work and dedication, retirees deserve a place to relax and enjoy the fruits of their labor. And even in retirement there's no better place to sock your money than real estate....
read more
Commercial land for sale offers lasting investment potential and can be an ideal entry-level purchase. Generally, commercial land will be priced considerably lower than commercial real estate (CRE), and it requires very little maintenance. Related: 5 steps to building...
read more