Track-only hypercars make a lot of sense in the way that these cars need not bow down to legislation required to be fit for the road or even be tied down by emissions regulations. Hence a hypercar for the track can let its imagination run wild with no regard to...
read more
Despite being showered with bad news of late, at least the sun is shining a little in the world of Mercedes-Benz Canada. The company and its national dealer network reported strong year-end sales results for 2021 - a 2.4 per cent increase in overall sales compared to...
read more
We Canadians are a hearty sort. That's most on display during the teeth of the winter months, which we are heading into. We want a vehicle that's safe in what can be difficult driving conditions. But we don't want to sacrifice comfort. The 2022 BMW X3 M40i scores on...
read more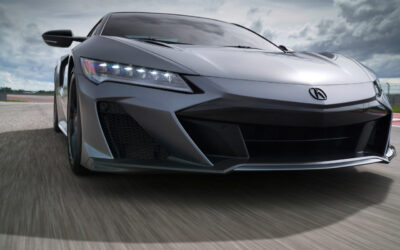 Technology is changing the way people live, and it isn't just in our homes. Technology add-ons are making our car experience much more enjoyable and safe, especially when compared to cars of yesteryears. Nowadays, you can find things like dash cams to keep your car...
read more
The Audi R8 has been one of my favourite cars and largely because of the way it combines a V10 powertrain nicked from Lamborghini alongside a proper supercar chassis. It is astonishing how Audi got the R8 right the first time since unlike Porsche, it largely had no...
read more
Whether you are investing in a luxury car, or just want to save money and maintain your vehicle as long as possible, there are many steps you can take to make that happen. With the right knowledge, you can extend the lifespan of your car, while keeping it running and...
read more