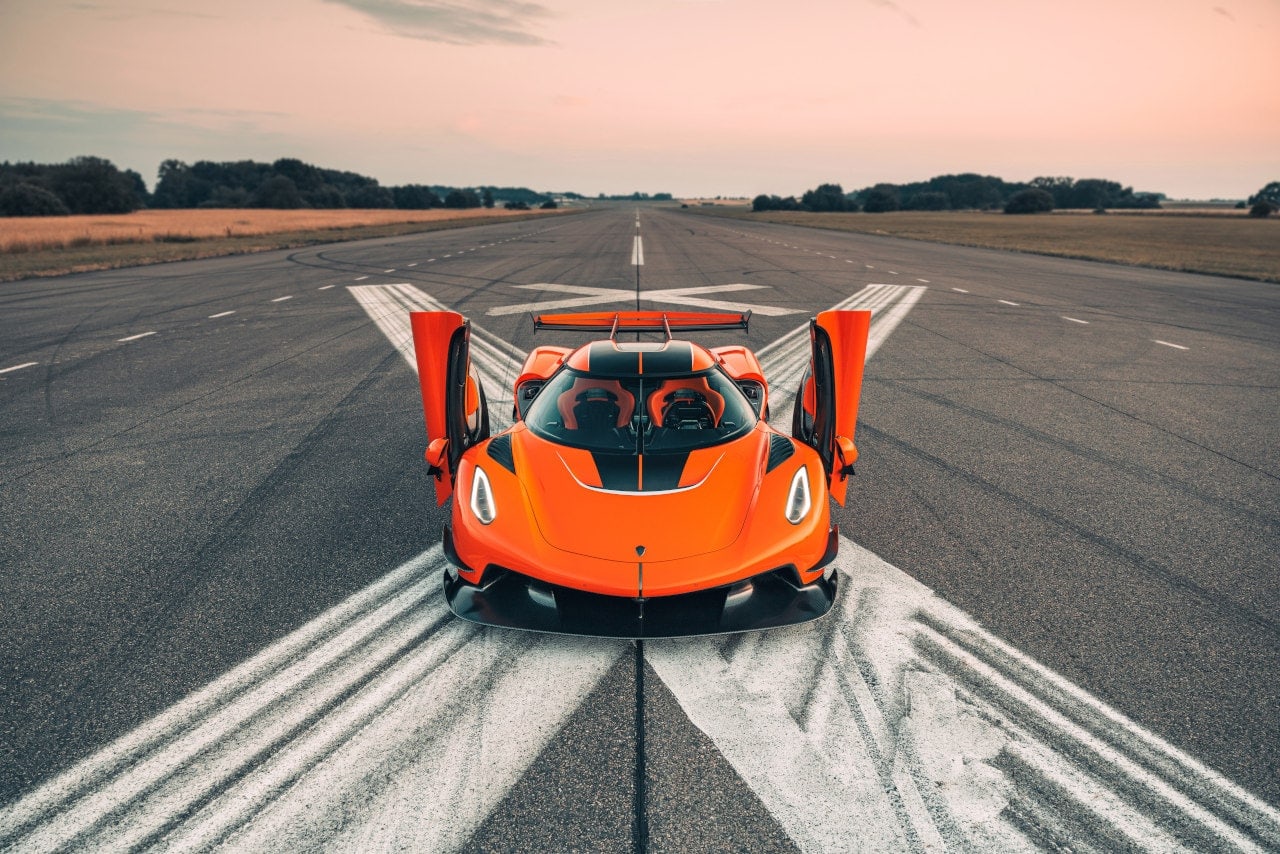 It is a $3 million mechanical wonder that provides a new meaning to the word "fast". You might as well call it supersonic, because the 5.0 litre twin-turbo V8 engine producing 1280 hp on standard gasoline and 1600 hp on E85 biofuel enables it to travel quicker than just about anything on the roads.
What is impressive is that it isn't electric and produces all that power from a V8 which no doubt would provide a spine-tingling sound track. Like the earlier Agera, the weight of the car has been kept low. With even more power now, the Jesko has a potential power-to-weight ratio beyond 1:1.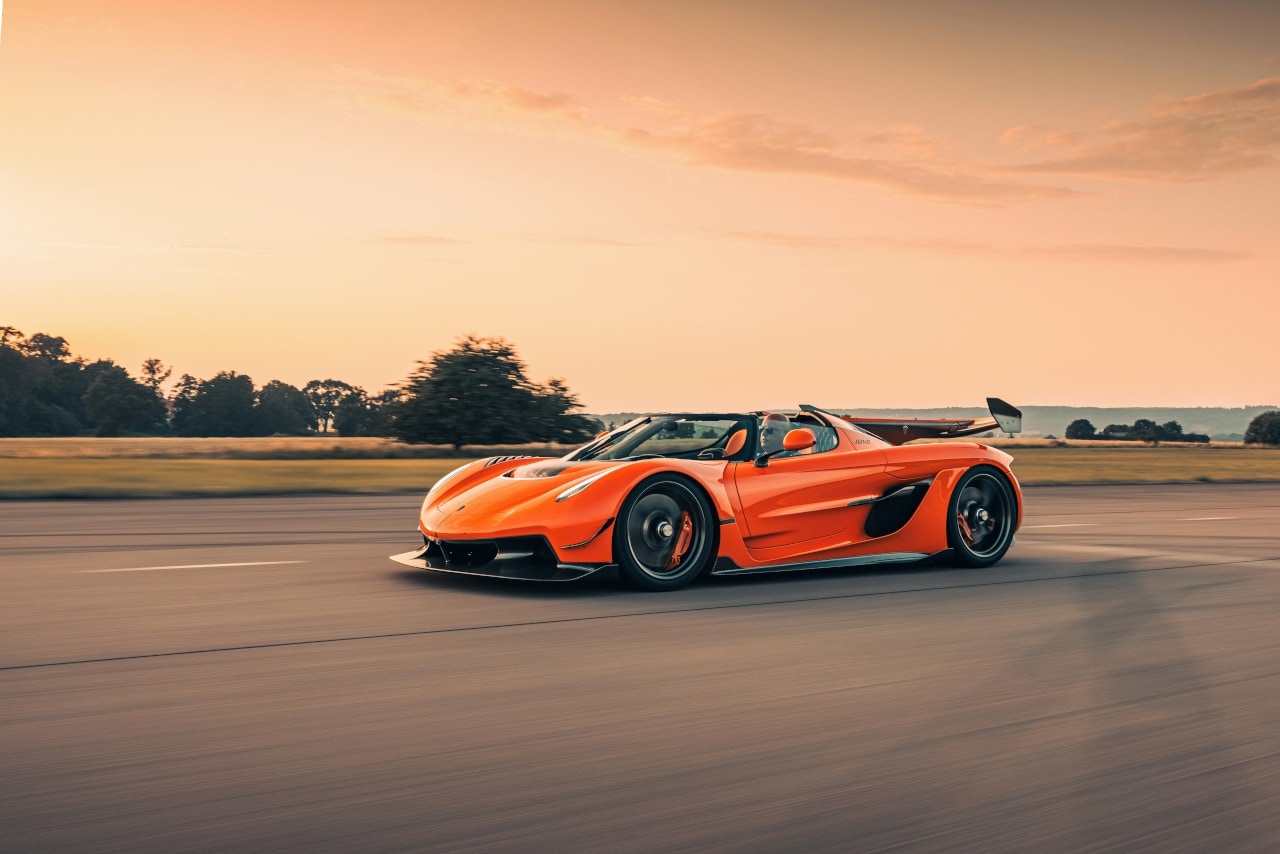 First shown at the 2019 Geneva Show to an audience left gasping, the Jesko is re-designed. It's an all new Koensigsegg but is built with the same philosophy. Named after Jesko von Koenigsegg, the father of company founder and CEO, Christian von Koenigsegg, this hyper car is bigger, faster and more rounded than its predecessors.
There is a re-designed carbon fiber chassis while the 9-speed gearbox is also developed in-house. It is a dual-clutch unit but it is the fastest of its kind with no delays or any lag with the shifting of the gears. Dubbed as the Koenigsegg Light Speed Transmission (LST), it includes nine forward gears and seven wet, multidisc clutches in a compact form.
Koenigsegg turns up the heat in the hyper car space yet again and develops its most complete hyper car yet.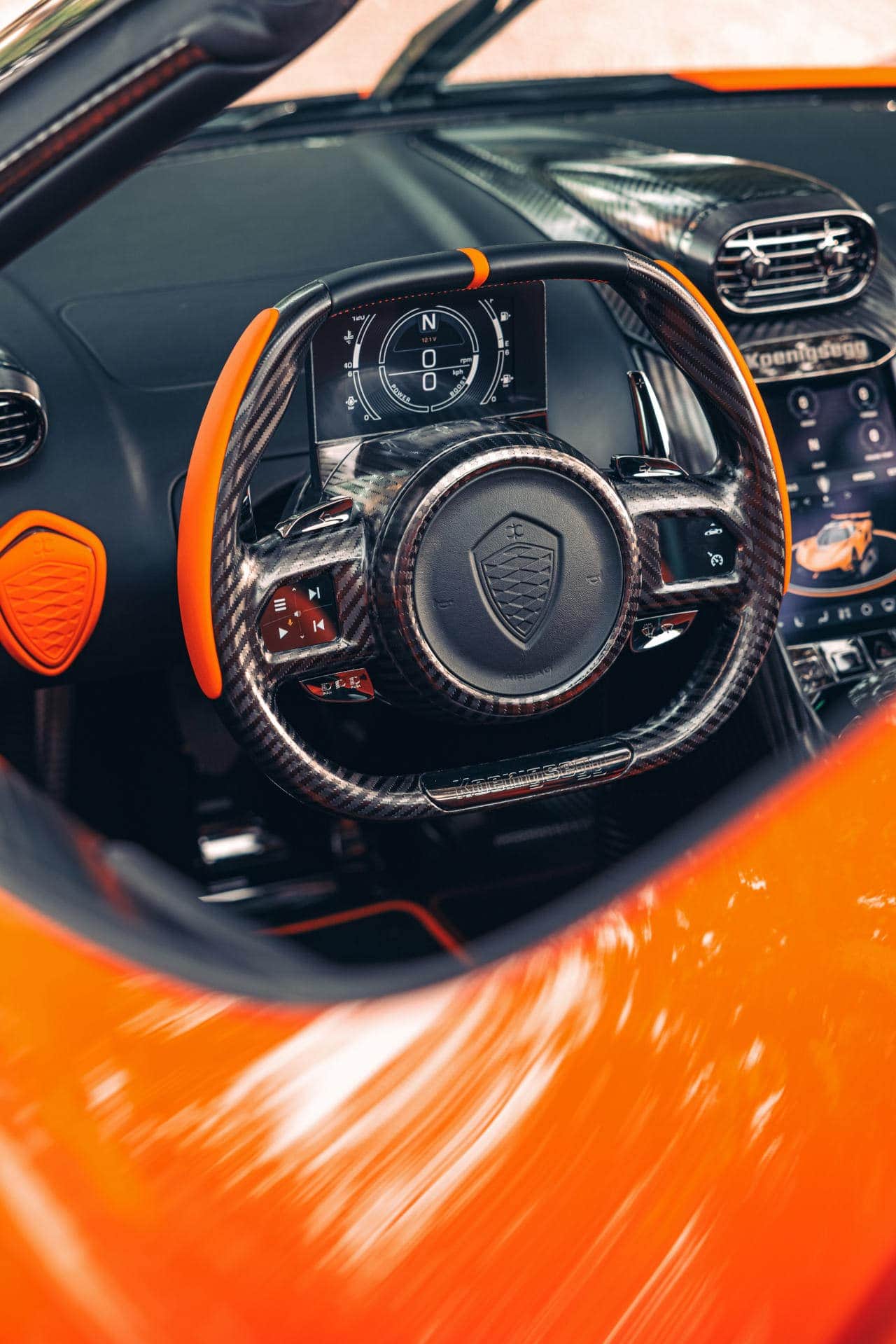 The Jesko is also crucially 40 mm longer and 22 mm taller than its predecessor which enables it to have more space inside. That is important since it has been homologated for road use for all world markets – the U.S., Canada, Europe, Asia-Pacific and the Middle East.
Deliveries scheduled for Spring 2022
However, we must talk about the styling which is incredible in terms of having the theatre that a hyper car must possess. It should look like a space-ship and the Jesko is exactly like that. The other-worldly shape is also aerodynamic but to the naked eye, the details and the overall effect is just too much for one glance.
You need to stare at a Jesko to take it all in. The outrageous active double-profile rear wing isn't just for styling purposes. It is top mounted to minimize disturbance on the underside – a focal point for high down force.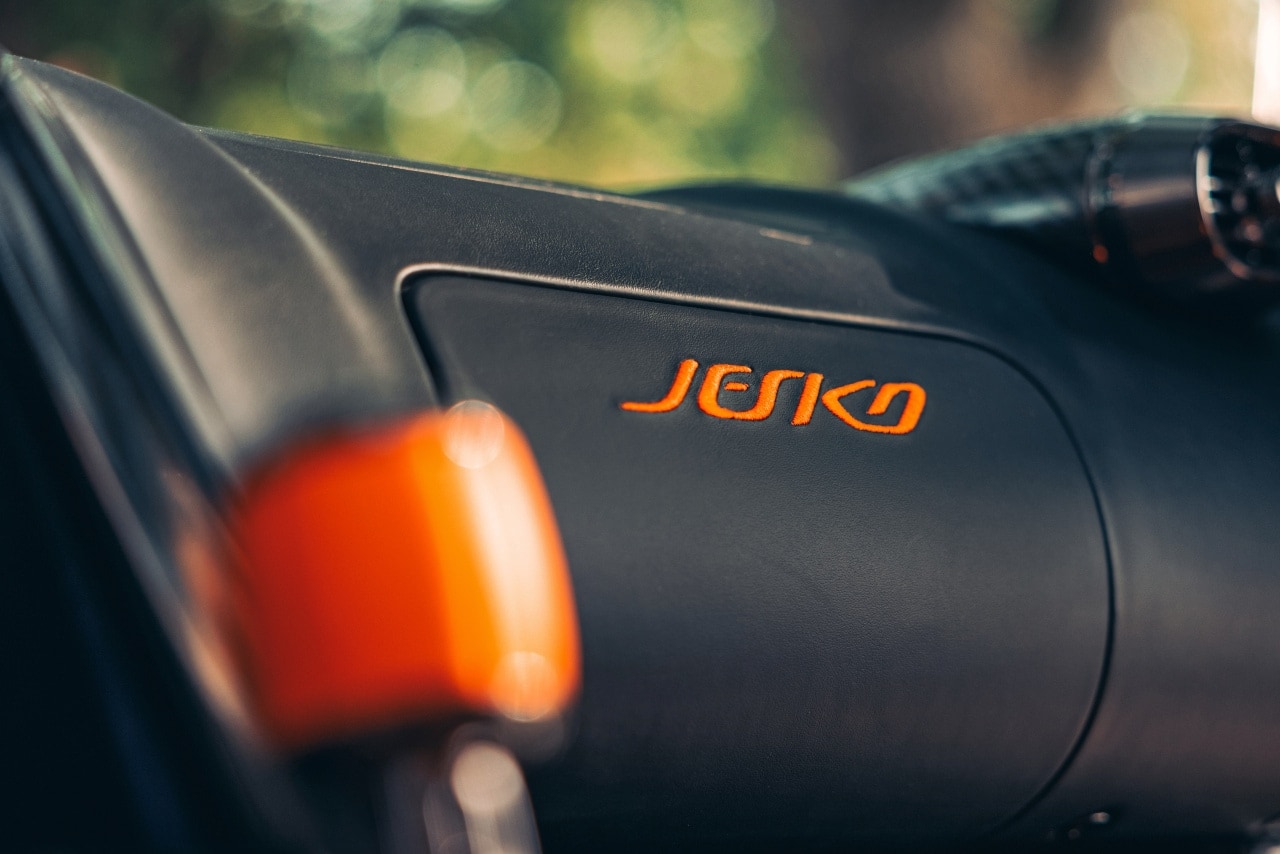 What is even more eye-catching is its "Tang Orange Pearl" shade being mixed with silver and carbon-fiber accents. This particular paint shade in particular is an homage to the original CCR colour. It is also associated with the brand Koenigsegg more than anything else. The same colour palette is also used inside along with a wonderful amalgamation of modern technology and craftsmanship.
Spotting a Koenigsegg is much more difficult due to its exclusivity. Even with the Jesko, the production run is much smaller than any other supercar or hyper car. In total, there will be 125 Jesko and Jesko Absolut customer cars while the first deliveries are slated to start by spring 2022. Most of these cars are spoken for and will land in the hands of the biggest hyper car collectors out there.
Overall, Jesko might just be the most outrageous motor car ever made in terms of its performance and aerodynamics- business as usual for Koenigsegg then!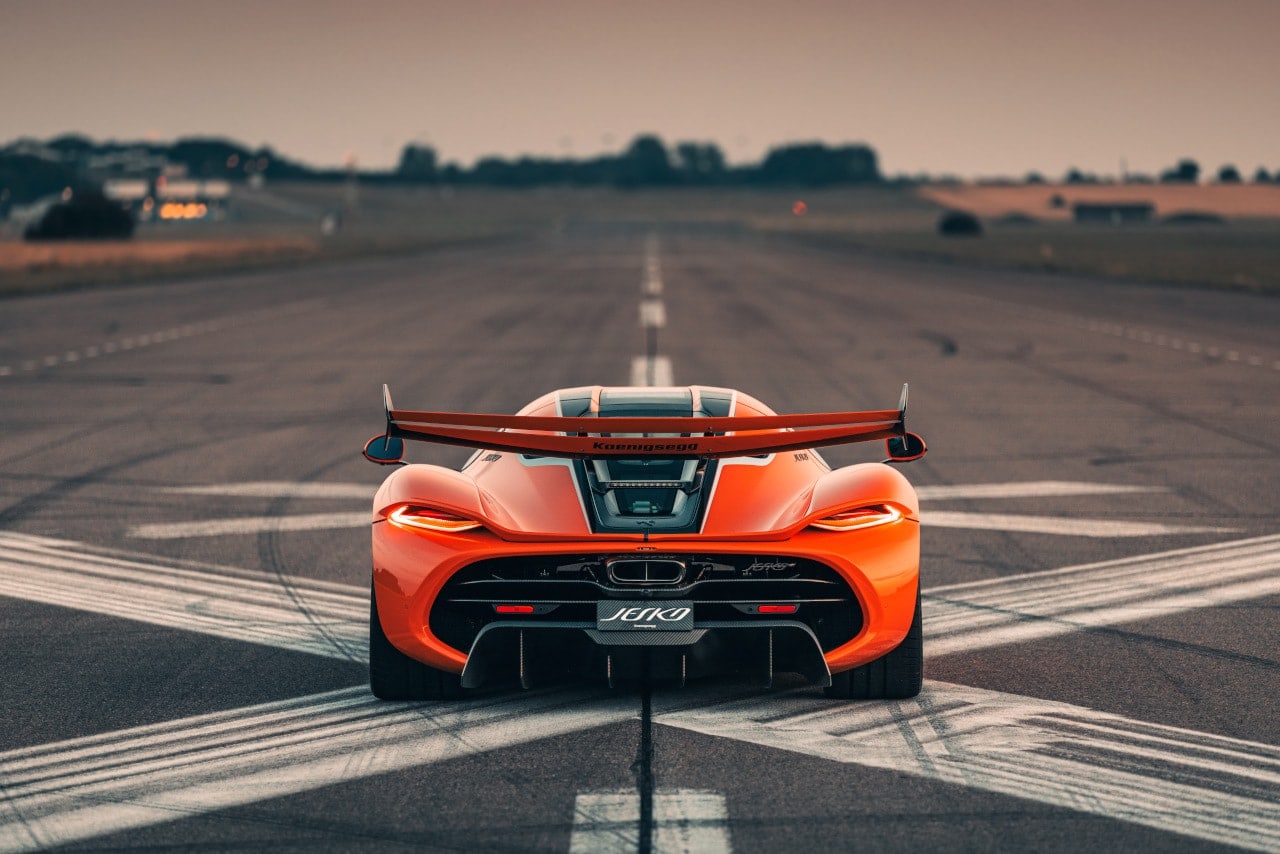 What we like: Outrageous styling and performance makes this hyper car stand out.
What we don't like: It is built in small numbers with most of them spoken for!
Our verdict: Koenigsegg turns up the heat in the hyper car space yet again and develops its most complete hyper car yet.