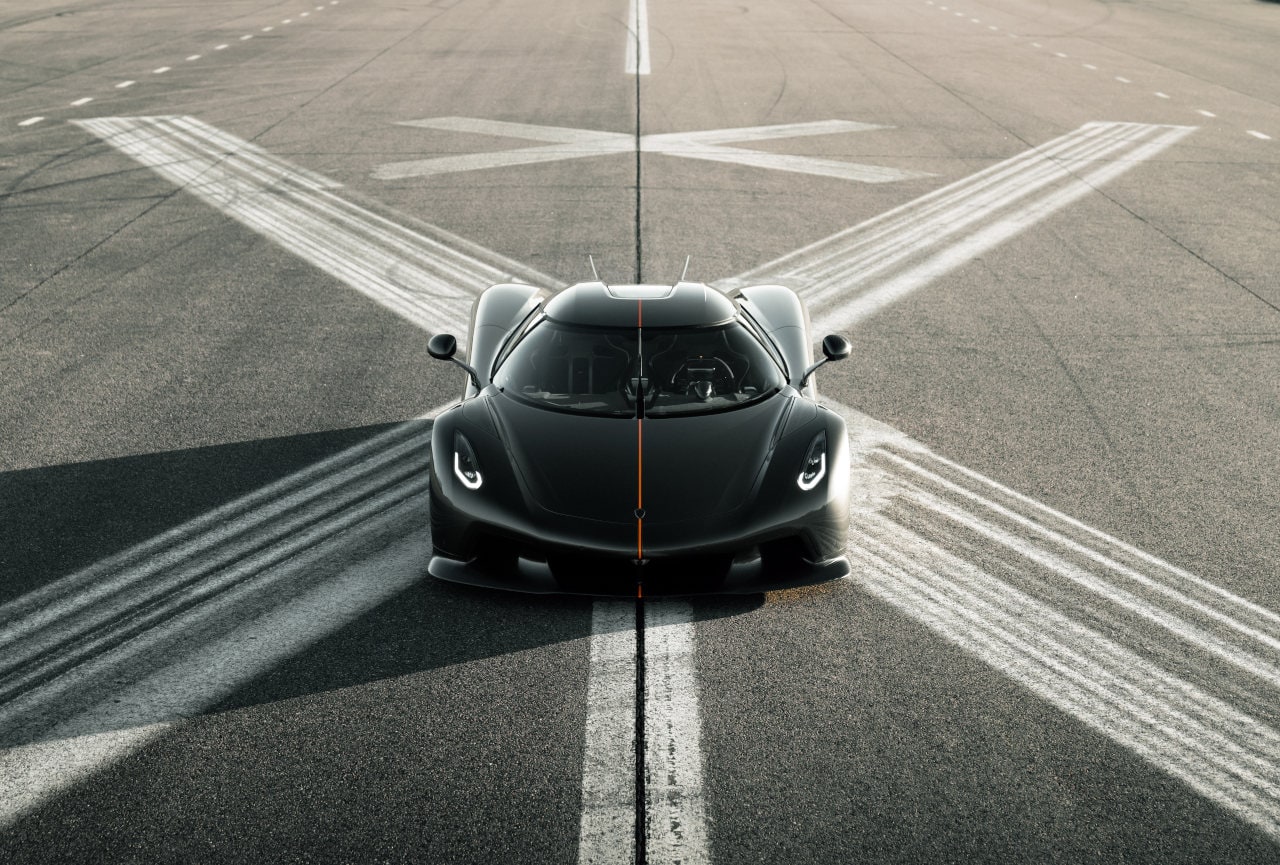 Koenigsegg Jesko supercar: Looks like nothing else
The Jesko was first shown two years ago. But time has not mellowed down those delightfully edgy proportions along with a typical hyper car silhouette. It is low, mean and draped with some exquisite detailing. The "Graphite Grey" paint nicely collides with the Tang Orange strips while the menacing look of the Jesko is now even more enhanced due to the dark paint.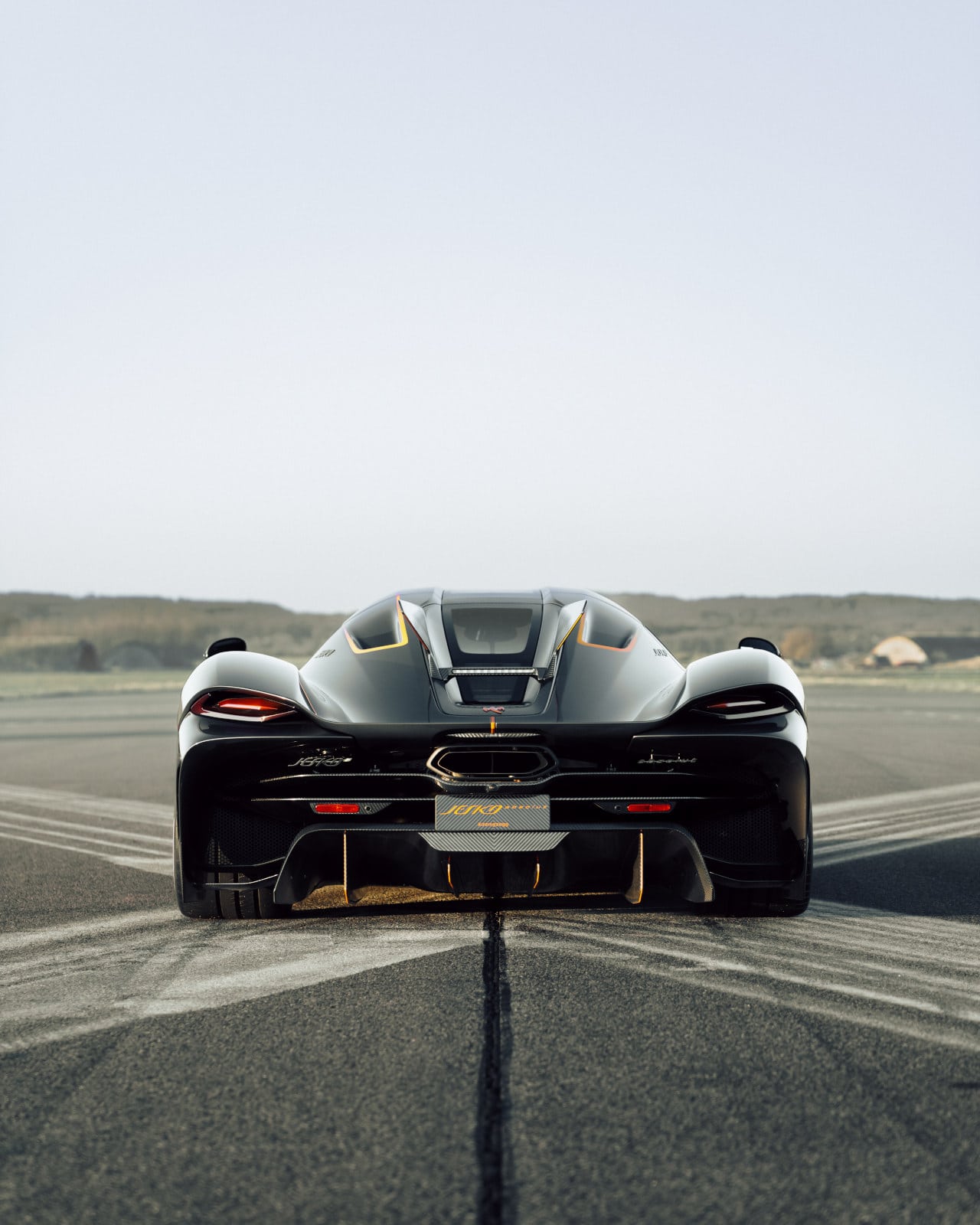 The car looks unlike anything else. And it moves Koenigsegg design to a radical new turn shaped by aerodynamics. Wings are passe as the newest Jesko Absolut has two fins at the rear which mimic a F015 fighter jet.
This design flourish is about reducing drag and enabling the car to reach those ludicrous speeds.
The Koenigsegg Jesko Absolut's top speed puts it above other supercars
Koenigsegg says that the main body of the Jesko resembles a fighter jet and the pronounced rear hood is part of that. With a low drag of 0.278 CD, the Jesko is like a slippery projectile designed to plaster huge numbers on its digital driver display. Other measures to keep aerodynamics in check includes covered rear wheels, front closed air duct and removing front wheel louvres.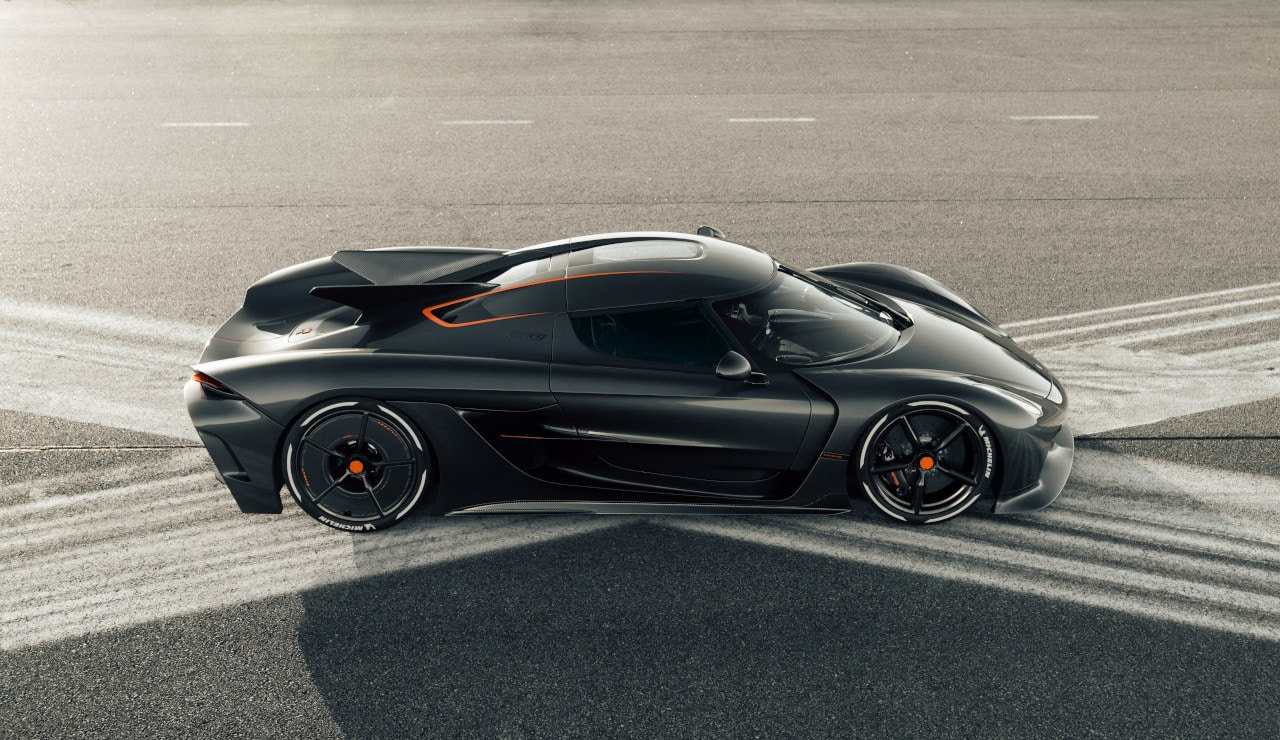 The engine, in true, Koenigsegg style, is a 5-liter twin-turbo V8 engine. It produces up to 1600 hp and 1500 Nm of torque. It has a rev-limit of 8500 rpm. But we'd wager that no driver would be courageous enough to explore the limits of this car anyways.
However, to harness all that power, a potent gearbox was also needed and Koenigsegg made one on its own. It's a 9-speed Lightspeed Transmission that changes gears in zero time regardless of how many gears you have skipped. Or it can move from any gear to any gear as well.
5-liter, twin-turbo V8 engine
The top-speed claim of 330mph also puts it above the current line-up of hyper cars in terms of raw speed. It gives Bugatti some tough competition. Bugatti has been the first car-maker to crack the 300mph plus barrier. But the wild Jesko Absolut seems to go well beyond that in terms of its theoretical top speed.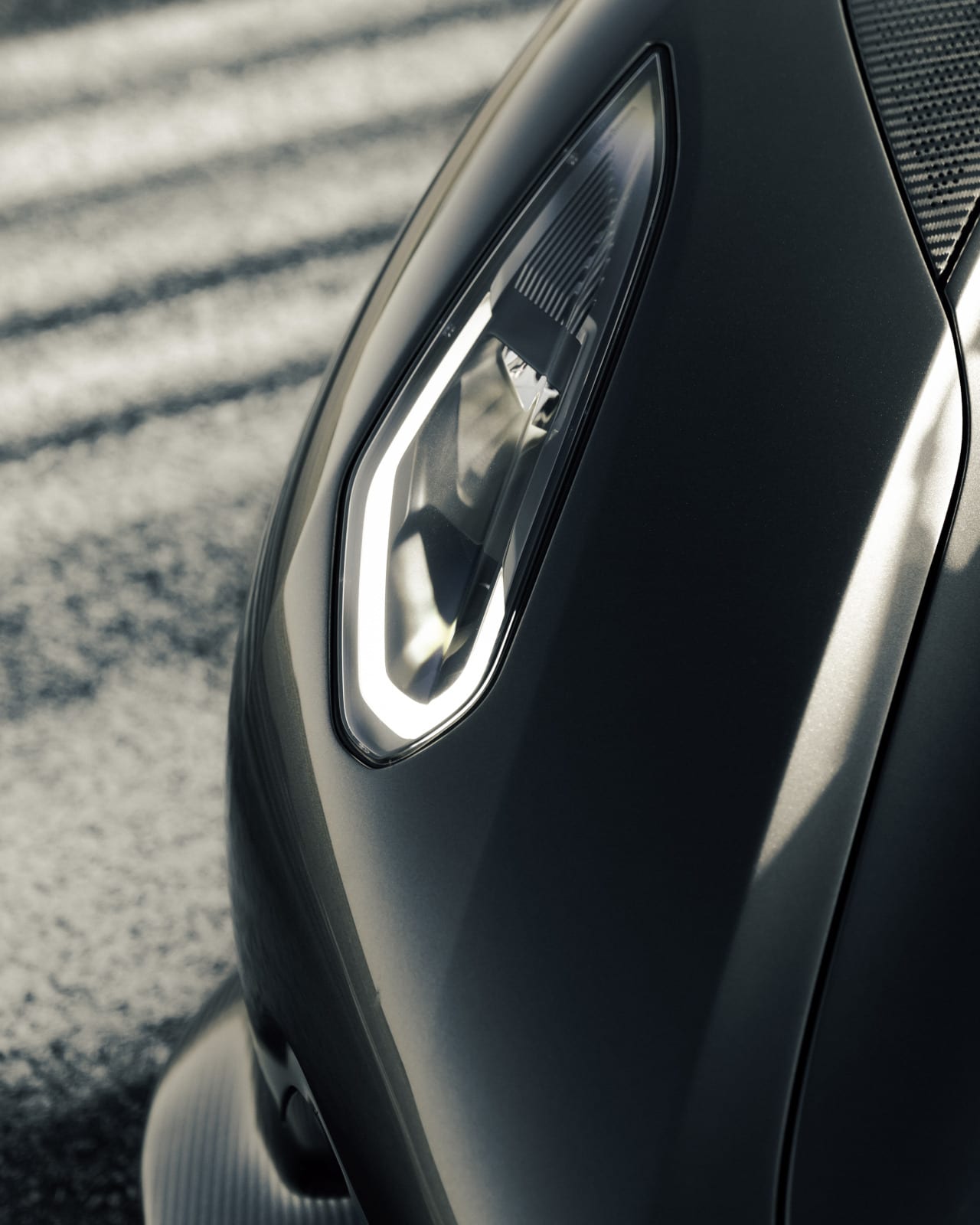 The Graphite Grey Absolut seen here will now become an official factory testing vehicle, and will be leading the Jesko Absolut program. In terms of homologated street legal hypercars, the hallowed One:1 power to weight ratio is something of a rare phenomenon and we can only imagine how fast the Jesko Absolut would be.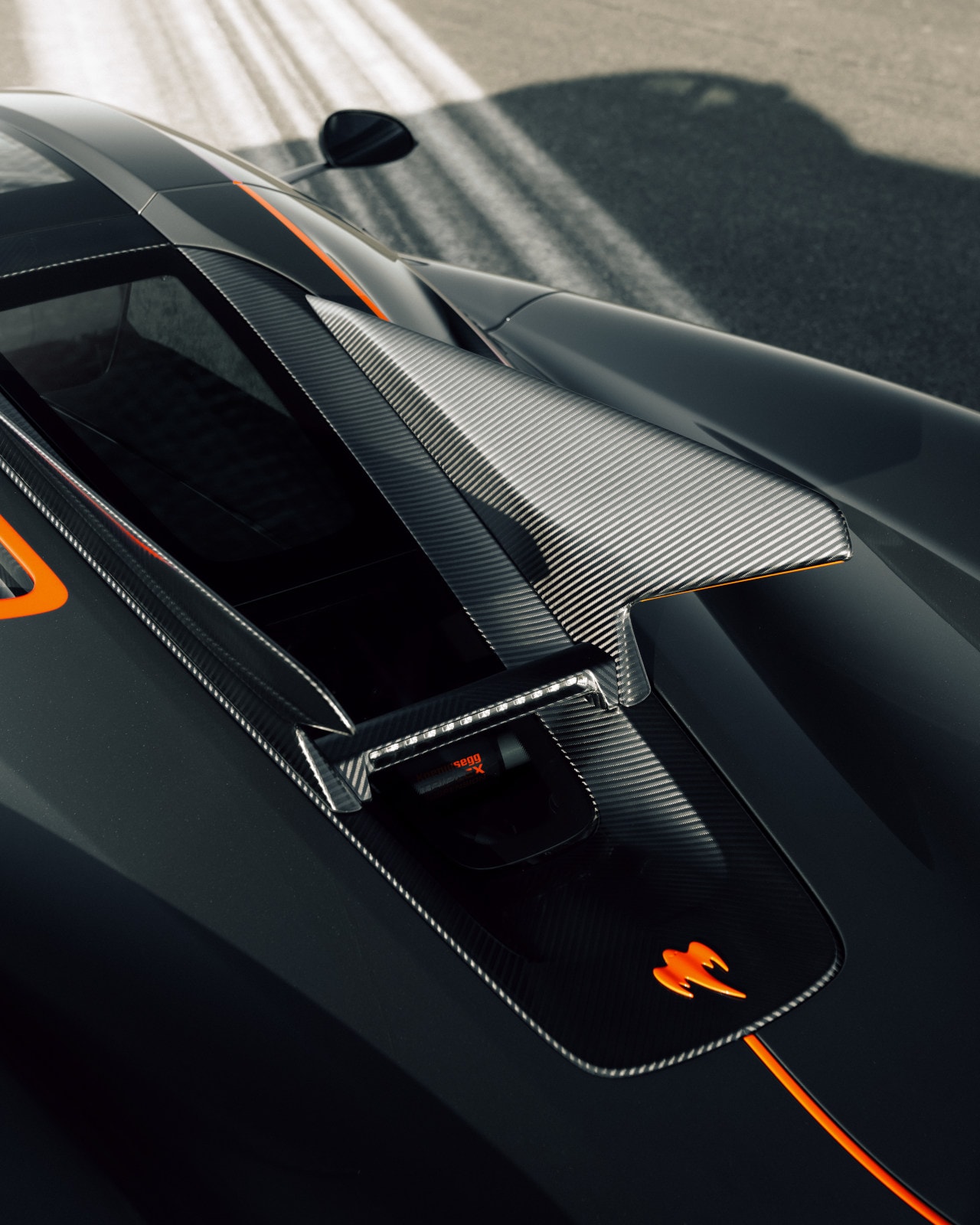 It can be argued that such speeds are well beyond the realms of public roads or the fact that owners will never attempt them. Hence, it's more of a showcase in terms of an engineering feat. In that way, the Koenigsegg Jesko is a unicorn and shows that conventional gasoline-powered hypercars can compete head-on with the electric ones like the Rimac Nevera.
IMAGES: KOENIGSEGG