Rich Cavansite Blue Metallic colour and 19" AMG 10-Spoke wheels rock the exterior of the Mercedes-Benz E-450 4MATIC mid-size luxury sedan, drawing in any car enthusiast.
Related: New Mercedes-Benz S-Class marks a paradigm shift for the luxury car brand
I took it on a highway drive to beautiful Oakville, Ont., to check out Oakville Blooms on this driving assignment. Sitting in the cabin is certainly a treat in its own right. Comfort and style prevail in the interior setting. I invited Canada's Best Luxury Website along for the drive to document what it's like to experience the 2021 Mercedes- Benz E-450 4MATIC.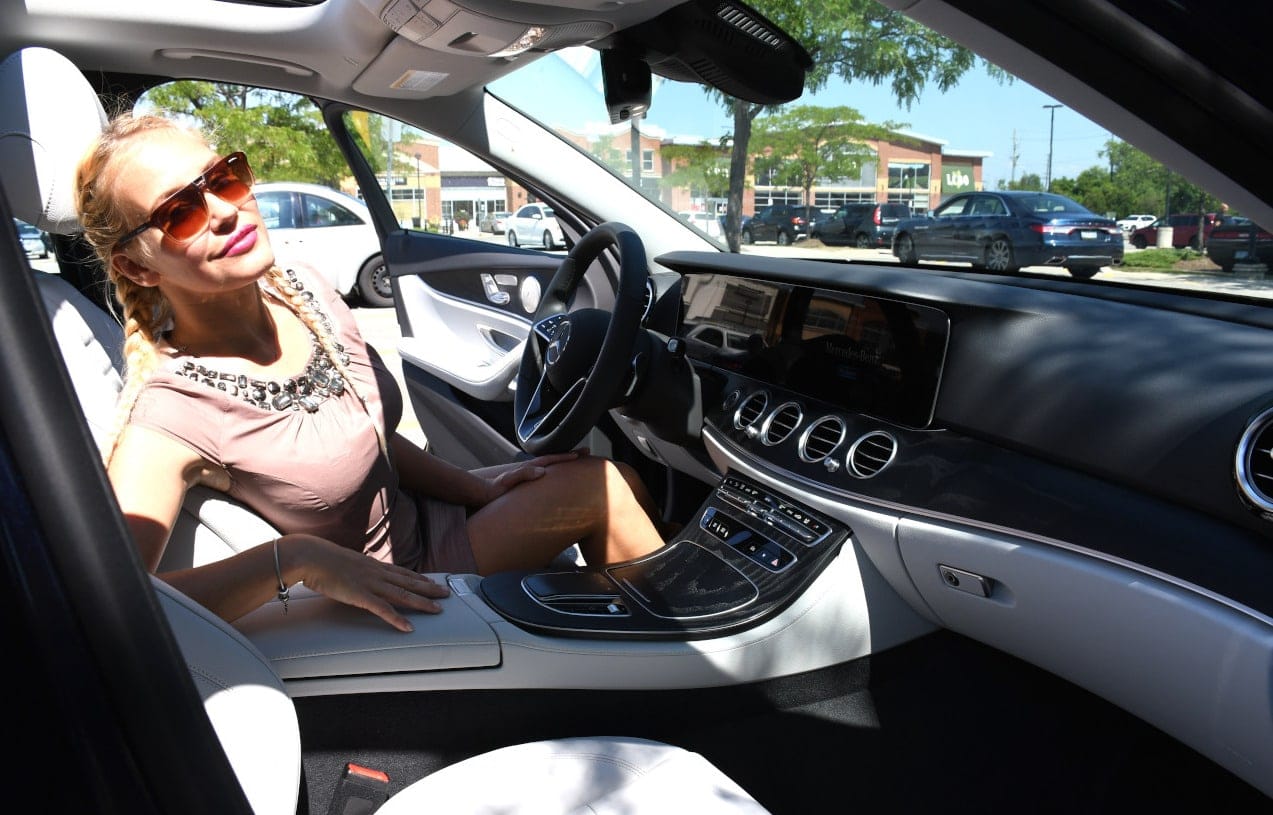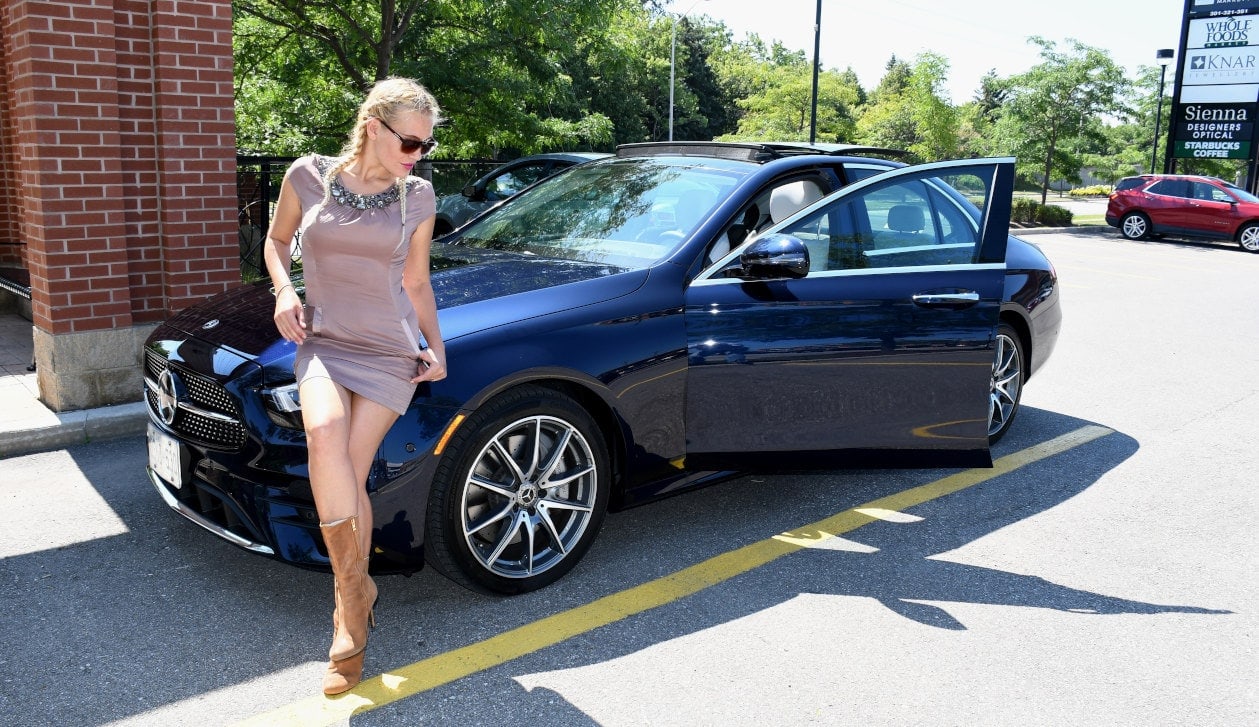 Top of the line tech and premium features: Base price $74,900
Loaded with a top-of-the-line technology package and premium features, this four-door is a delight to drive. Torque (369 lb-ft), acceleration (4.8 seconds, 0-100 km/hr) and handling stand out as exceptional. And the intelligent drive package offers driver confidence in all situations.
The premium fuel turbocharged 3.0L inline-6 turbo engine with EQ boost features 9G-Tronic automatic transmission and 362 horsepower. Smooth suspension and different modes for varied handling make driving exceptionally fun and relaxing. Industry-advancing innovations in safety and driving ease are what separate Mercedes-Benz as a leader in luxury.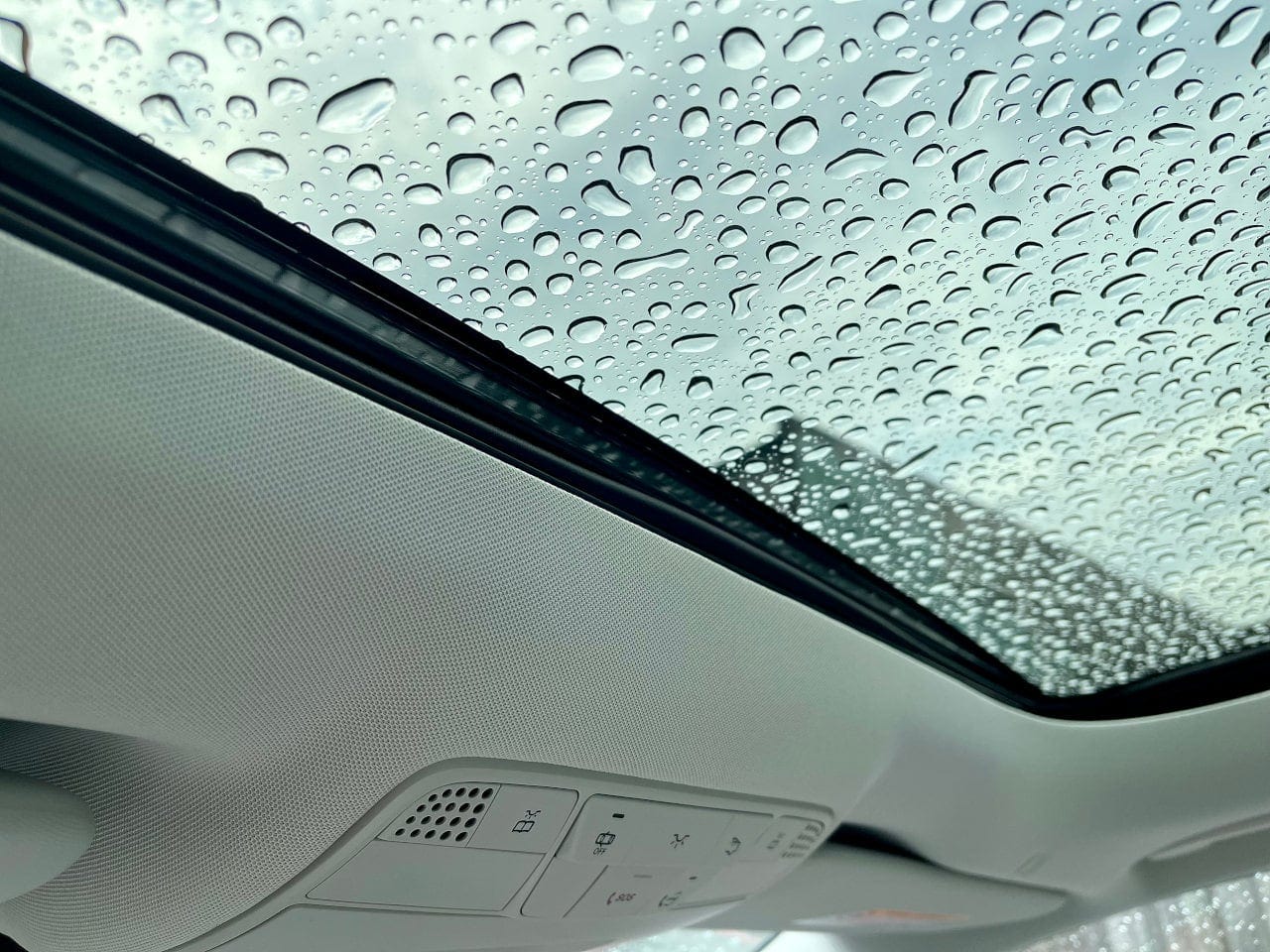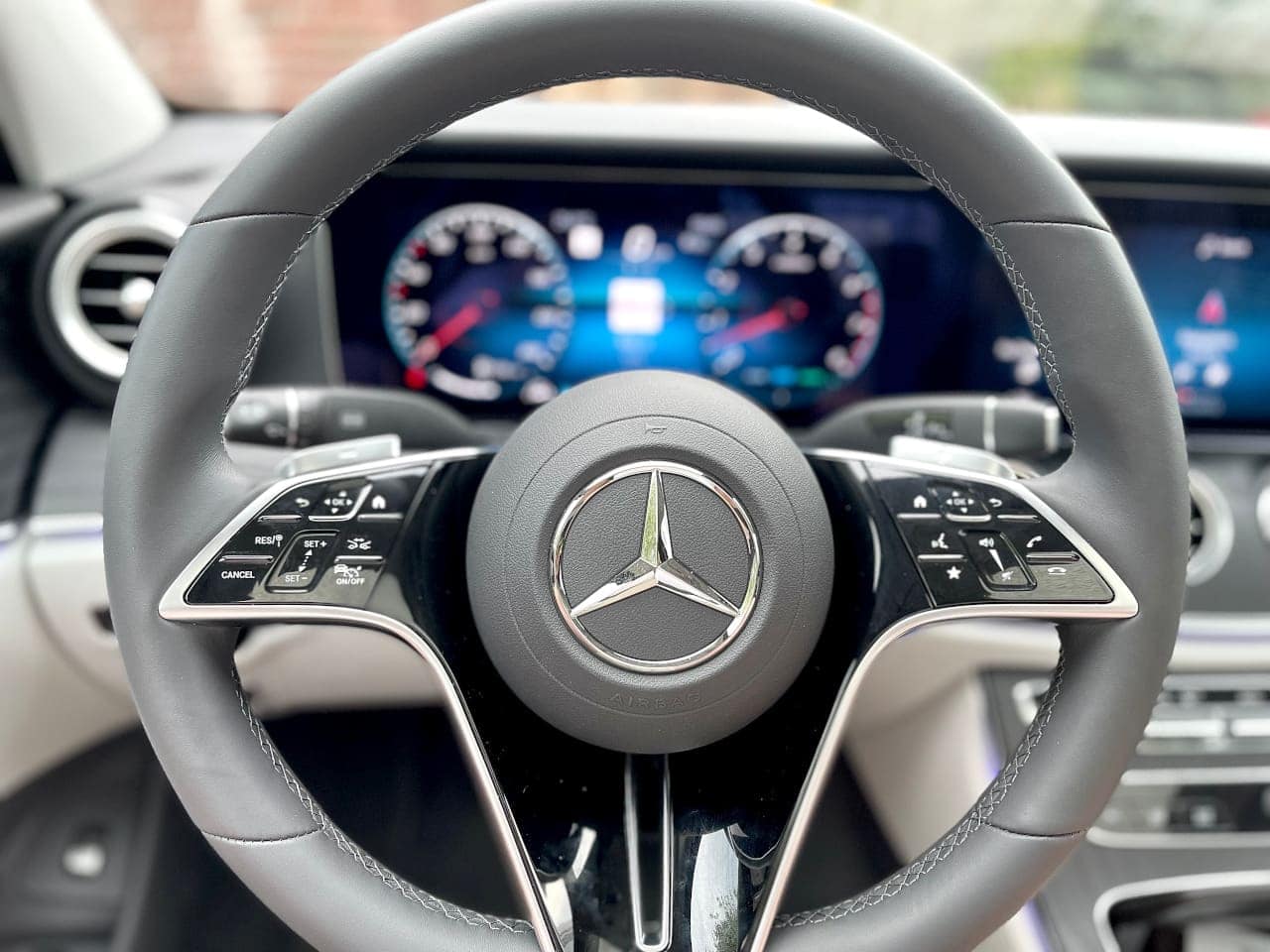 A widescreen colour display with multitouch interface makes it easy to access a world of features. That includes audio, MB Navigation, phone and vehicle settings. In addition to the three input methods of the standard screen (touchscreen, console touchpad, and Touch Control steering wheel), it also responds to the advanced voice control you activate by saying "Hey, Mercedes."
Voice activation and touch-sensitive controls at your fingertips
I found the voice activation to be the industry's most accurate to date. It responded perfectly to all voice commands without error and with utmost precision every time. A groundbreaking concept in automobile cockpit control, the Mercedes-Benz User Experience is at the forefront of innovation.
MBUX integrates digital in-dash displays including touchscreen and touch-sensitive controls at your fingertips. In-car Wifi and Sirius XM are perfect for passengers to take advantage of on longer drives. Inductive wireless charging with NFC pairing make smart phone management easy inside the cabin while encouraging safety.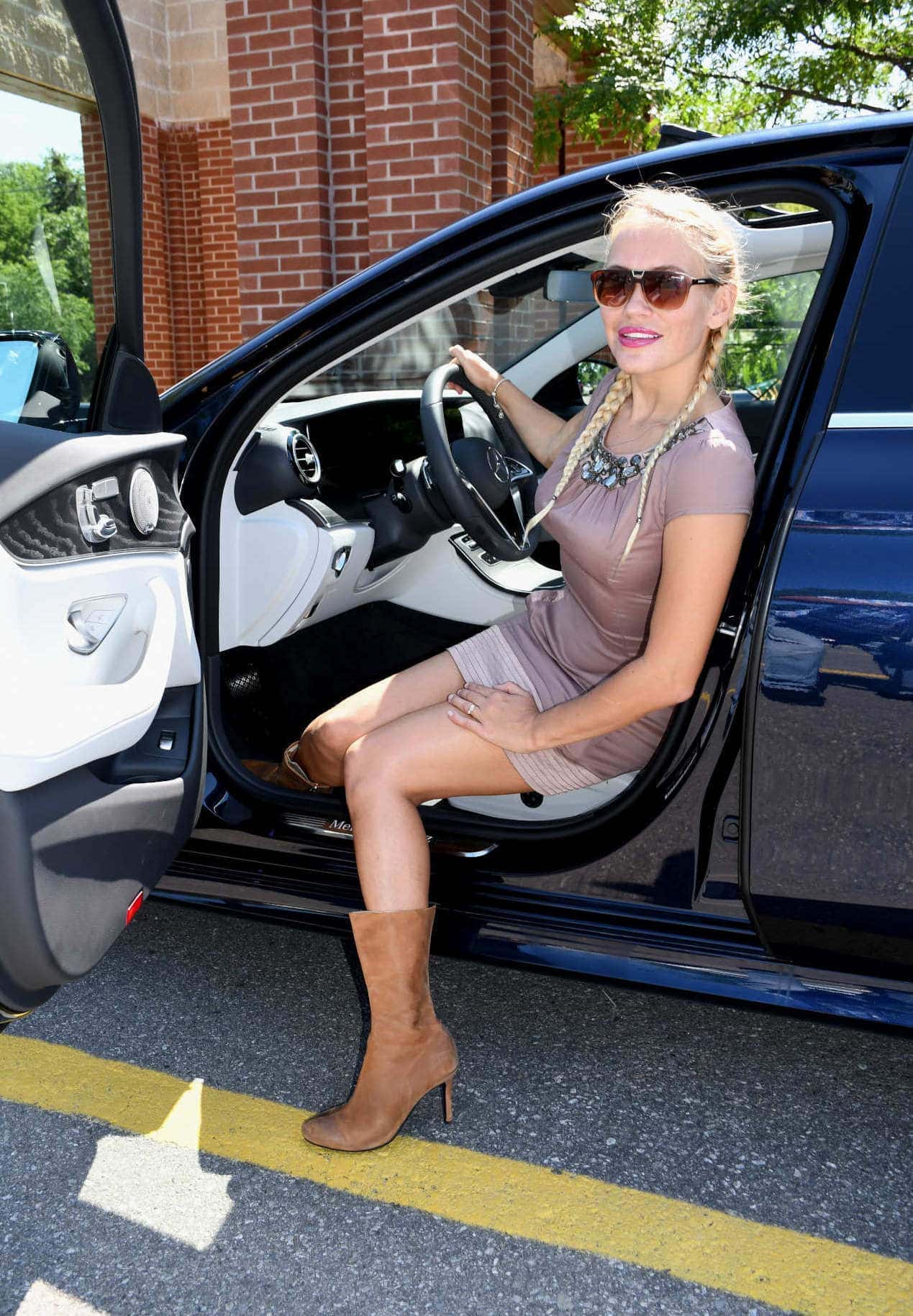 Pleasantly surprising are hand-gesture activated features. Wave your hand underneath the rear view mirror will activate the interior lights. The system can adapt to your own programmable gestures as well. The cargo capacity is ample at 540L.
The Mercedes-Benz E 450 is a canvas of futuristic, sleek new styling. The sophisticated interior cabin is unmatched, in my experience. Plush Neva grey/Magma Grey Leather cover every inch of the bright interior space. The front seats are heated, just like the steering wheel. I love that the extra large sunroof has a sun-screen, keeping the cabin light, bright, organized and rich even when the roof is closed.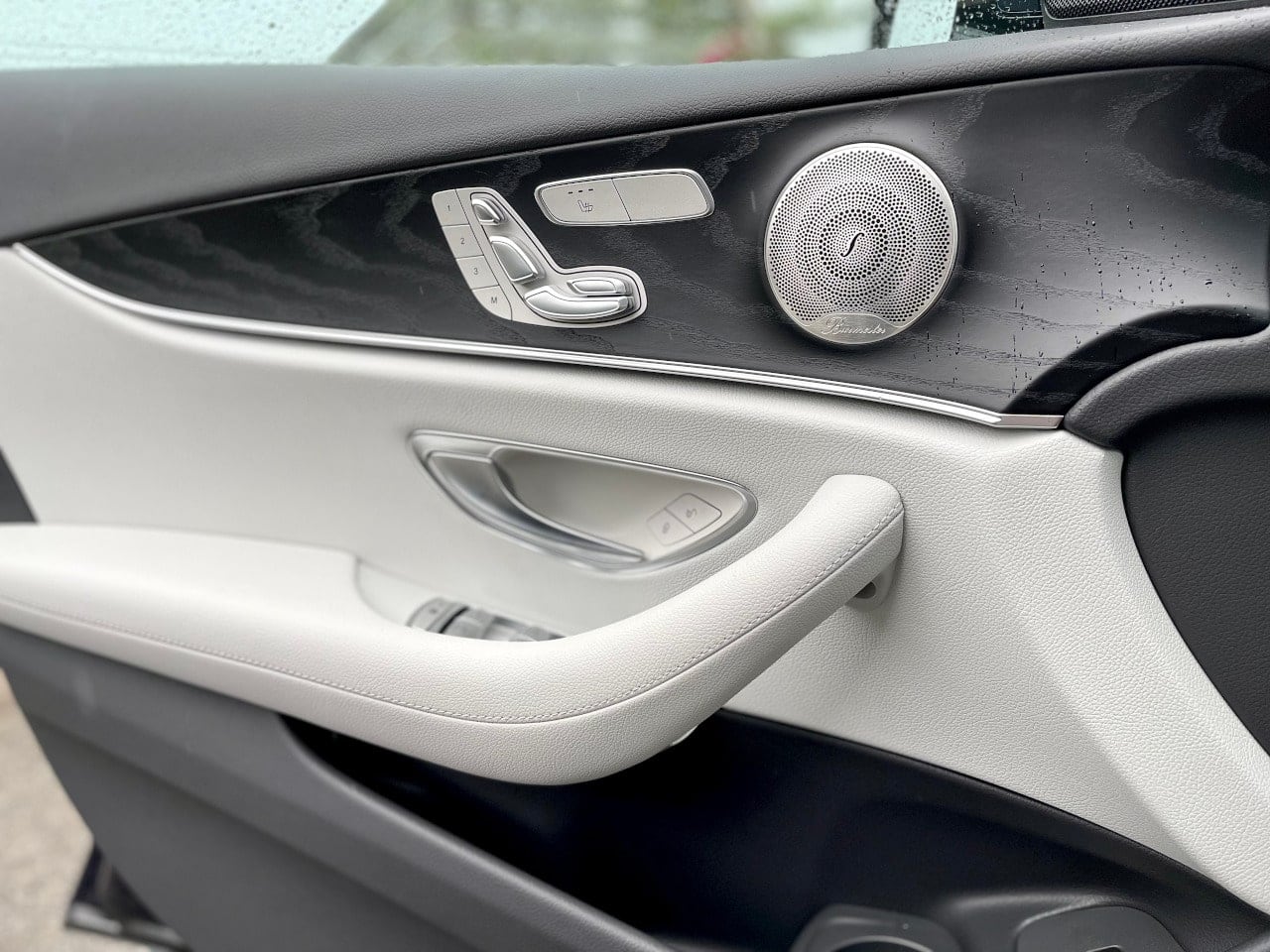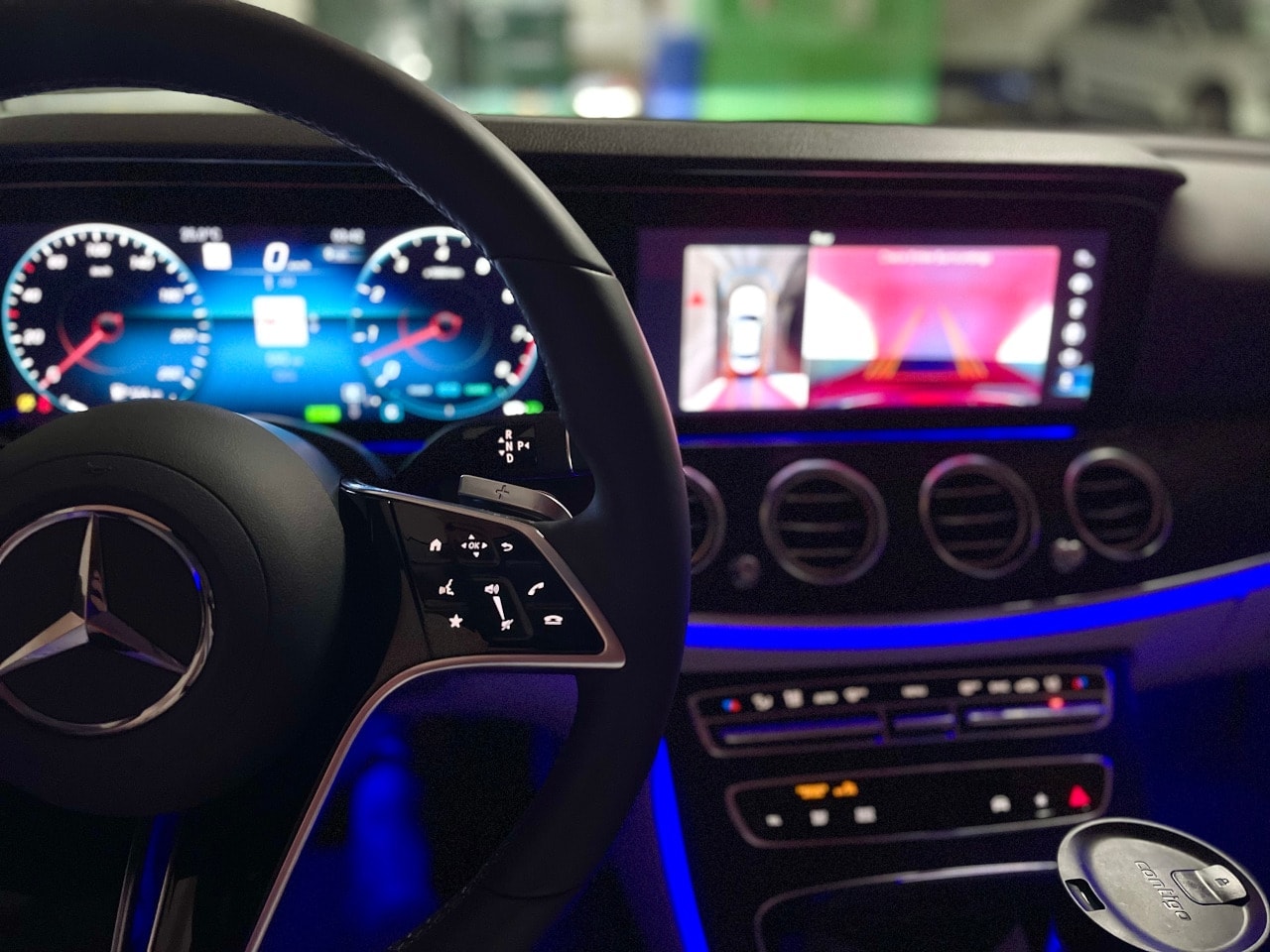 This edition has exciting luxury features like a dash cam, soft close doors and Dark Open-Pore Ash Wood trim throughout. The price as test driven, with all the extras, is $85,000 CDN. I love the power seats with memory functions. Drive-Dynamic multicontour front seats with pneumatically adjustable lumbar, side and shoulder supports offer custom-tailored comfort while driving.
Eight massage programs soothe and rejuvenate you while you drive. One mimics a hot stone massage. Separate left and right temperature controls allow the driver and front passenger to enjoy personalized comfort.
The system includes an Air Balance cabin-air purification system, a dust and pollen filter that helps keep small particles from entering the cabin, for much more enjoyable and healthier air quality. Certainly a useful feature after enjoying the assortment of summer flowers at Oakville Blooms for sure.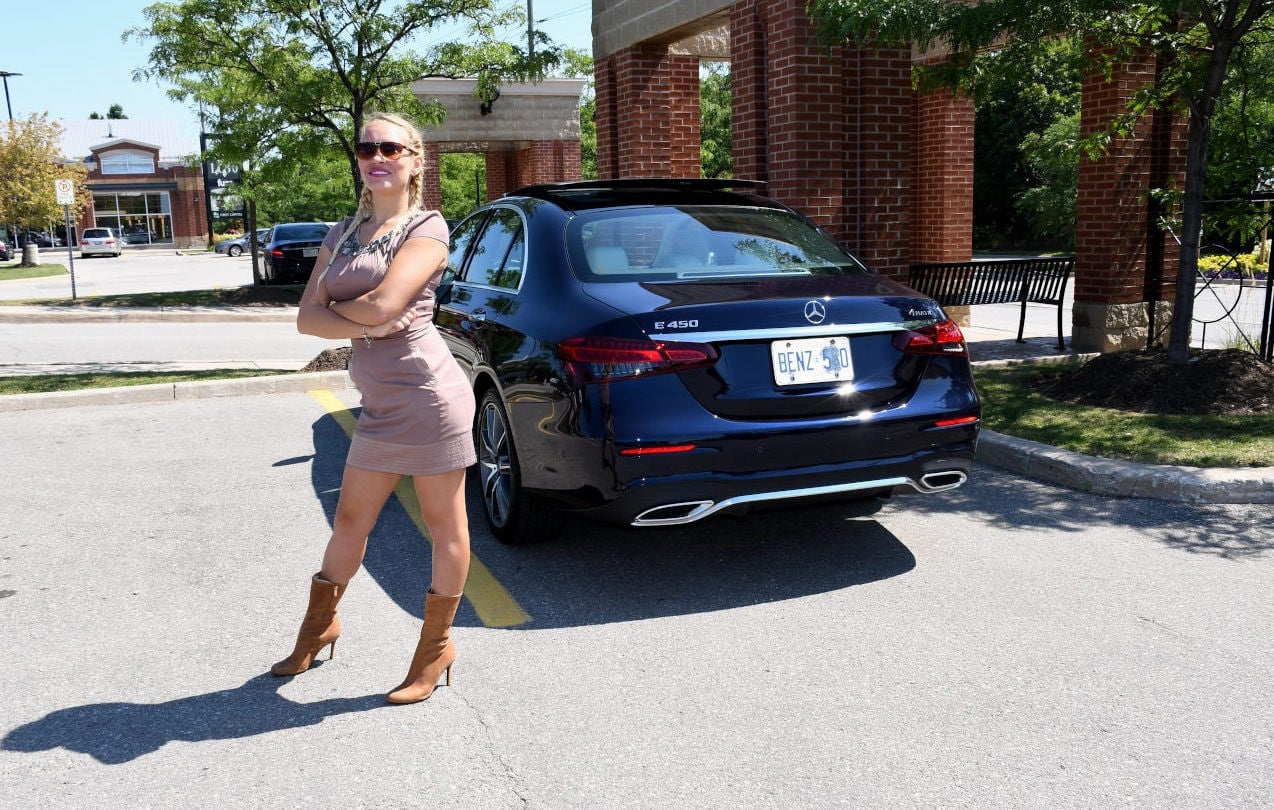 Thanks to Canada's top luxury website for taking the trip in the Mercedes-Benz E 450 4MATIC sedan with me and documenting the drive!
Base Price: $74,900
Dash Cam: $300
19″ AMG 10-Spoke Wheels: $1,000
Premium Package: $3,400
Technology Package $2,400
Intelligent Drive Package: $3,000
Fuel economy: 10.4L/100 km, city and 7.8L/100 km, highway
Total as test driven: $85,000
THERESA LONGO IMAGES: HANS JANZEN