Quick! Pop the cork on the sparkling wine you just bought "to go" from one of your favourite Toronto wine bars down the street! It's a special little bottle, hand-picked by the owner or sommelier, just pour vous. What are you celebrating, besides Tuesday night at the cottage?
The fact that you can now buy specialty wines from local wine bars across the GTA, and the rest of Ontario.
Related: Booking some outdoor chill time? The perfect cigar and summer cocktail pairings to boost the experience
Perhaps the "bright side" of the COVID-19 pandemic prompts a question. Are your favourite GTA wine bars and restaurants slowly turning into boutique bottle shops, as a byproduct of COVID-19? Will wine connoisseurs soon have regular access to more choice through the modernization of Ontario liquor laws? For now, that is a yes. It's due, thankfully, as a result of a temporary band-aid solution implemented by the Alcohol and Gaming Commission of Ontario – AGCO, and the LCBO.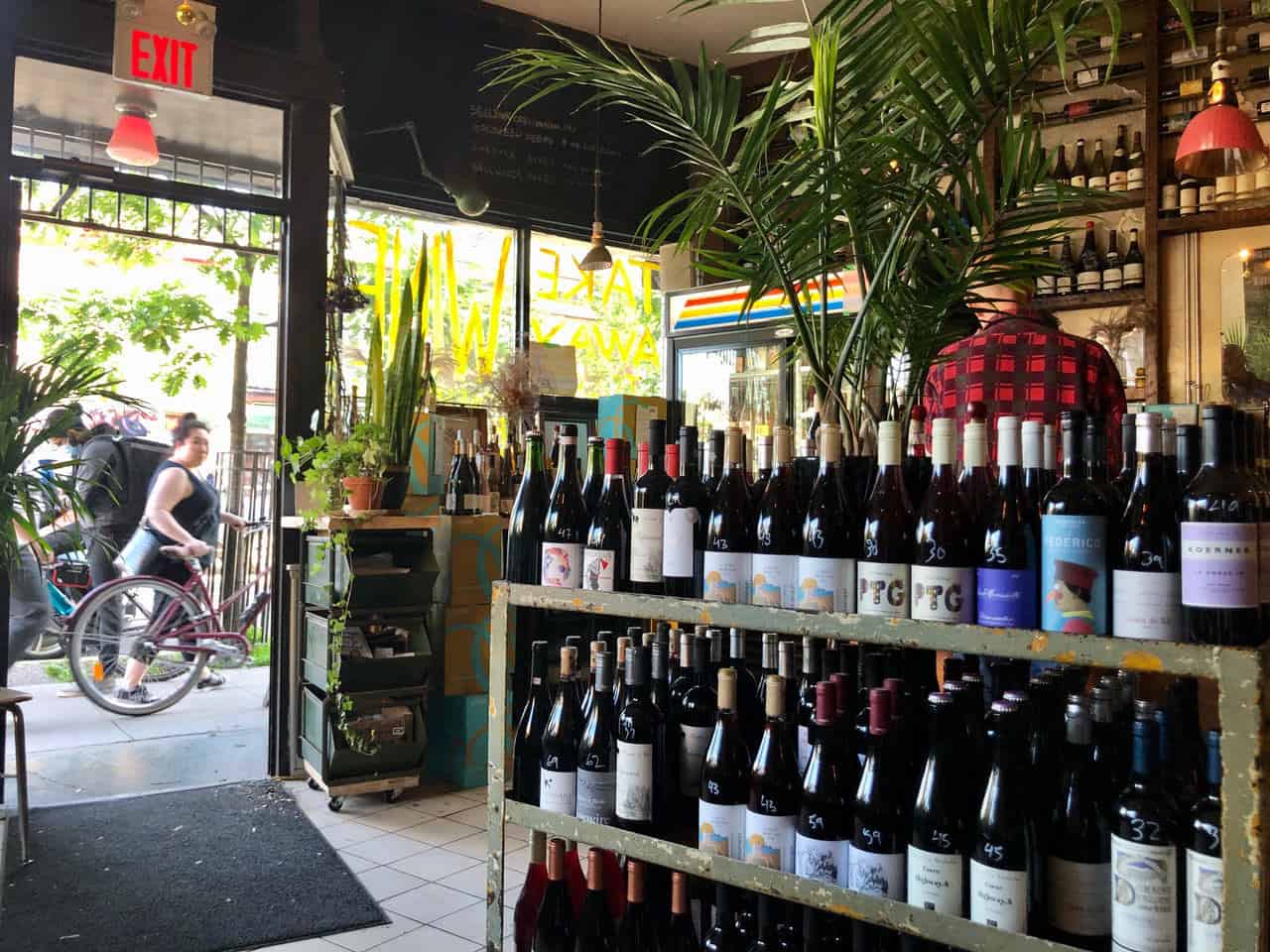 Midfield Wine Bar in Toronto
The efforts are to help curb the staggering revenue losses from forced closures the pandemic has imposed on the hospitality industry since mid-March. For now, you can sip and relish in the freedom of more choice from the comfort of your own homes and cottages. The new rules last until December 31st of this year.
The best part? No lineups required, and you won't find the same privately represented boutique wines at the LCBO!
Toronto's savvy wine market
The bigger question: will Ontario dare regress back to its liquor distribution monopoly? Will Ontario revoke "take out" bottle options for wine and restobars once the clock strikes midnight on December 31st, 2020? Or is permanent change finally on the horizon for Ontario?
Can the flourishing savvy wine market in Toronto catch up to western Canadian cities like Vancouver's already well-booming wine industry? That city is littered with privately run specialty wine shops to appease its sophisticated sippers. Well, if that's the case – it's about time Ontario liquor distribution catches up to the other side of the country!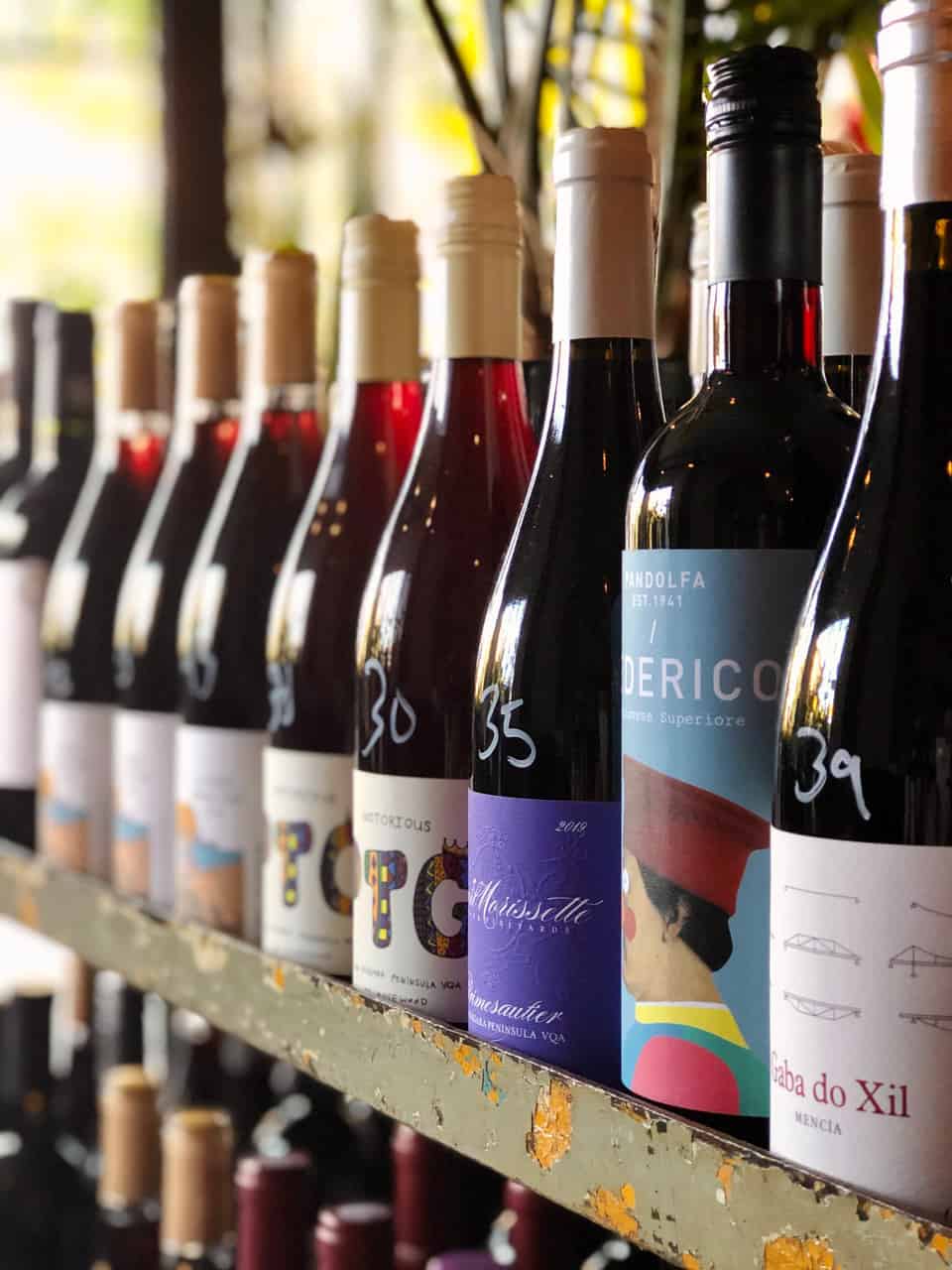 Midfield Wine Bar in Toronto
Consignment (or private) wine buying is not new to Ontario. Ditching the monopoly and opening up the wine market, similar to other provinces? That has long been a conversation between private agencies and organizations lobbying for change from its governing bodies.
The modernization of alcohol distribution in Ontario is happening as we speak, according to Dan Shorrocks, Vice President of Sales at Select Wines, Eastern Canada. Select Wines is affiliated with Lifford agency, both coast-to-coast entities. Shorrocks says that is happening, "thanks to government lobbying in favour of 'take out liquor sales', lightening up in the wake of Covid." Wine and resto-bars are now finally able to move 10's of 1000's of inventory. They order more to stock for the next round of thirsty wine aficionados, helping to maintain some sort of revenue stream.
While you might already enjoy your regular shipments from preferred agencies direct, you can now saunter into one of the many Toronto wine bars-turned-bottle-shop. You'll experience a much more intimate, 'custom-fit' interaction between wine buy and seller by doing so.
Supporting the local wine scene
Here, the owners and somms guiding you are likely to hand-sell you a special boutique bottle (or case), loaded with their product knowledge. They do their research with open mouths and minds. They'll help you find the best bang for your buck, and flavour of the week, when it comes to specialty wines.
And they are most definitely missing wine-geeking out with their favourite regulars in their once elbow-to-elbow establishment. Go ahead: buy, sip, learn from the pros.
Supporting the survival of your local wine watering holes means honouring a "shop local" mantra. You are also supporting a hospitality industry that was already operating on razor thin margins long before Covid-19 showed up. Buying a take-out specialty bottle from your trusted wine pros, who already know your palate, brings benefits for both consumer and retailer.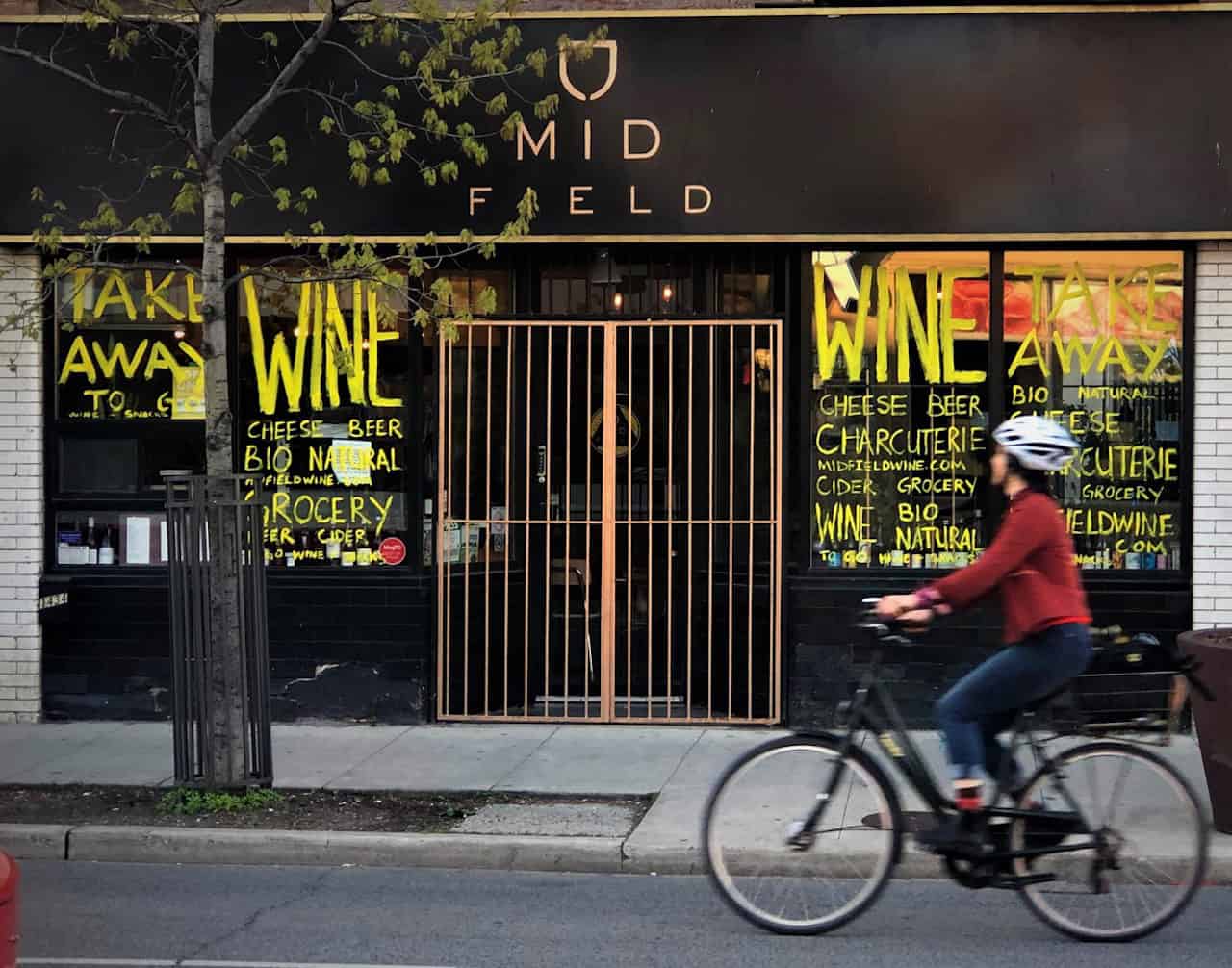 Midfield Wine Bar in Toronto
It prompts a market demand for change via the wine and restobars. They have been supporting private wine agencies by boosting the visibility of their boutique wines. Boutique wines, by the way, are of little interest to the LCBO, due to often lower quantities produced and availability.
The board's business model requires larger quantities of inventory at a time, and the wine must be sellable to a wide audience. Boutique shops traditionally support an off-the-beaten-path, garagiste-wine-cult-culture, with their premium styles of wine making. Why not explore new and innovative versions beside tried-tested-and-true traditional wine making traditions? All with the help of a personal wine guide?
You'll rarely pay for the wineries' marketing efforts, since they focus primarily on the integrity of their product. Boutique wines largely rely on word of mouth. They also rely on passionate agency representation from hand-selling wino geniuses. These are people with a very wet appetite in search of the latest and greatest iconic examples of viticulture and viniculture.
To offer competitive pricing, many local restaurants and wine bars in the GTA are trying to offer less of a mark-up (where they can), since the standard is 200-300%. Owners understand that you're no longer paying for the service and ambiance in-house by taking the bottle to go.
B.C. has already quickly adapted its model to toss their hospitality industry a bone by offering wholesale liquor pricing post quarantine measures, according to Restaurants Canada initiatives. Perhaps it's time Ontario, and the LCBO followed suit, to help out Toronto wine bars?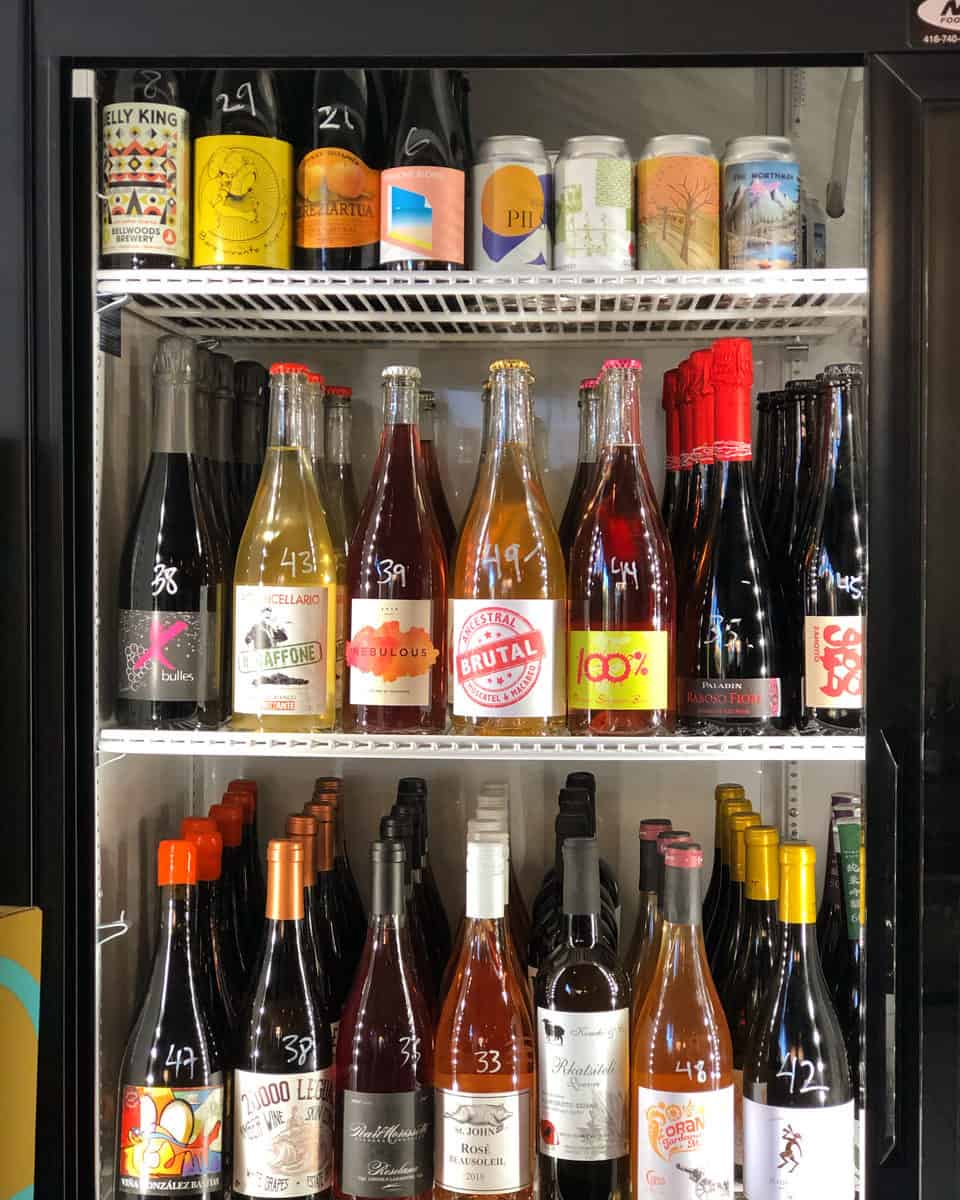 Midfield Wine Bar in Toronto