If privacy is the new luxury, a private island experience is the ultimate luxury, and the tiny islands of St. Vincent and the Grenadines are perfect for private luxury travel. This sprinkling of small Caribbean islands near the coast of Venezuela are known as sailing destinations with crystal blue harbours, incredible volcanic landscapes, and chic private islands.
Related: Men's personal style: How to travel in excellence
I took a trip to this little island chain and chose lightweight, travel-friendly, luxury bespoke pieces to reflect the heat, the incredible colours of the Caribbean, and the simplicity of island living.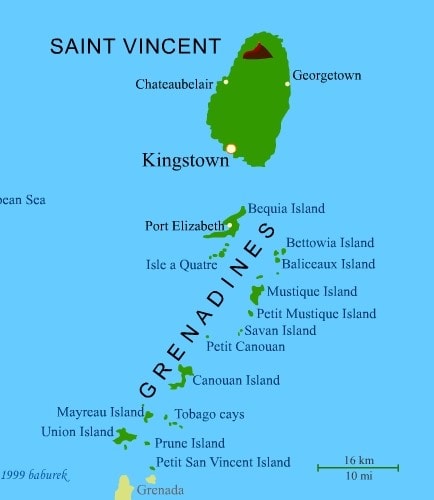 Map of St. Vincent and the Grenadines from baburek.co
St. Vincent and the Grenadines: Spectacular sunsets
My Caribbean travel journey began in the hills of the tiny island of St. Vincent (398 sq km), overlooking spectacular sunsets, the yacht-filled harbours, and the Caribbean Sea. On my first night, I dressed in cool, easy clothes to blend into this stunning natural scenery and keep me comfortable in the heat.
With friends in a sunset-coloured t-shirt, navy cargo pants, and a grey suede sneaker
The next morning, I took a two-hour sail through the gorgeous blue Caribbean Sea to Bequia Island, a.k.a. the "Island of the Clouds", in a light, airy, white cotton t-shirt paired with Studio 1999 cream-coloured paisley shorts and a pair of black slides.
When we got to the island dock, Florinda "Flo" Marshall, the Bequia Beach Hotel Operations Manager greeted me and took care of every detail to make my trip as enjoyable as possible, including booking boats and planes to neighbouring Grenadine islands for day trips.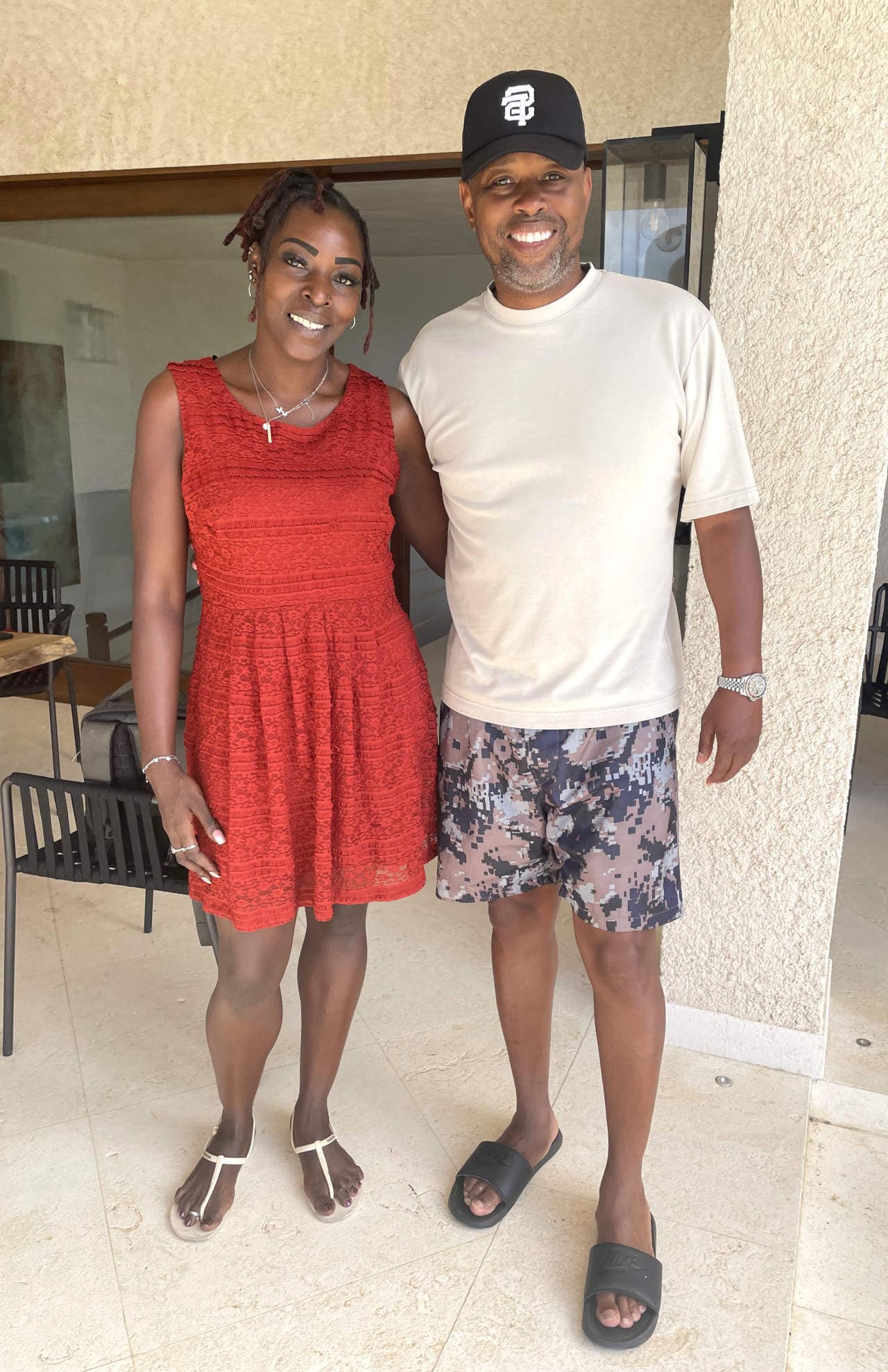 Luxury living next to a stunning blue Caribbean Sea
After a short drive, I arrived at my private villa, a 5000 sq ft indoor/outdoor living space with jaw-dropping views of the infinity pool overlooking the Caribbean Sea and the surrounding islands.
The villa had everything I needed and more, including a private staff of housekeepers, a laundress, a private chef, and personal butler (also Marlon) who welcomed me with a cool glass of rum punch. Marlon took incredible care of me, right down to keeping the wine cellar stocked with my favourite wines and spirits.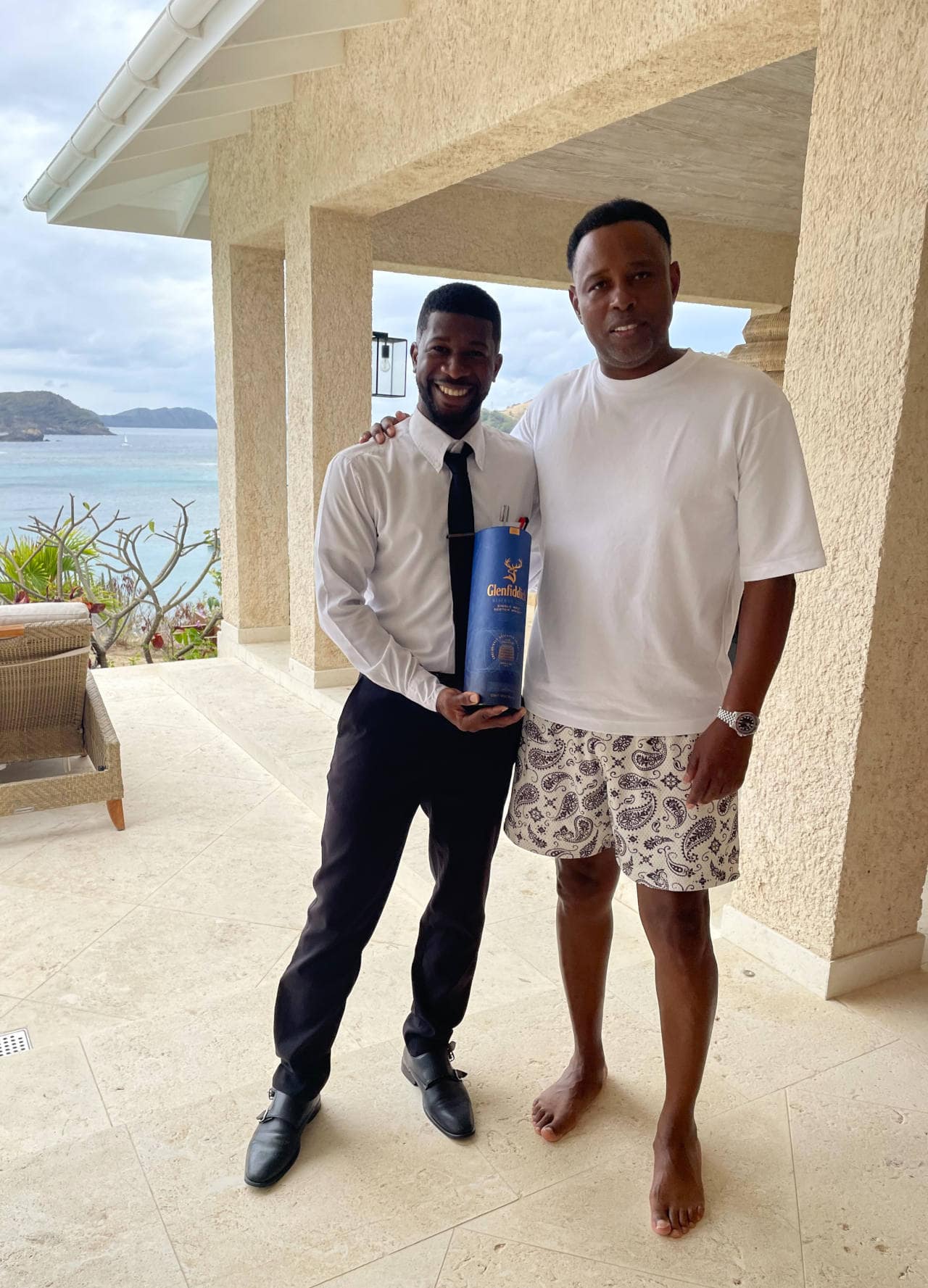 Marlon, Marlon, and a bottle of specially requested Johnny Walker Blue
I spent a few lounging days at the villa and soaked up the sun, sand, and ocean. These three elements are vital for our health and well-being and inspired me to design a line of bespoke travel wear, including footwear.
This trip was an opportunity to wear our new capsule line of Md sneakers. They're comfortable, colourful, and easy to pair with island looks.
Md sneakers in island colours
St. Vincent and the Grenadines: Elite private island experience
With private island experiences, you can make it a party or keep it small and intimate – the staff will take care of everything. The day I sailed to the uninhabited Isle of Quatre was one of my best travel experiences. I sailed with my crew and the villa staff who built a makeshift kitchen and bar on the beach and prepared lunch of grilled fresh lobster and fish with all the sides.
There was music, swimming, laughter, and drinks in hand. An easy bone-coloured shirt with bespoke camo swim trunks and black slides and trucker hat was all I needed.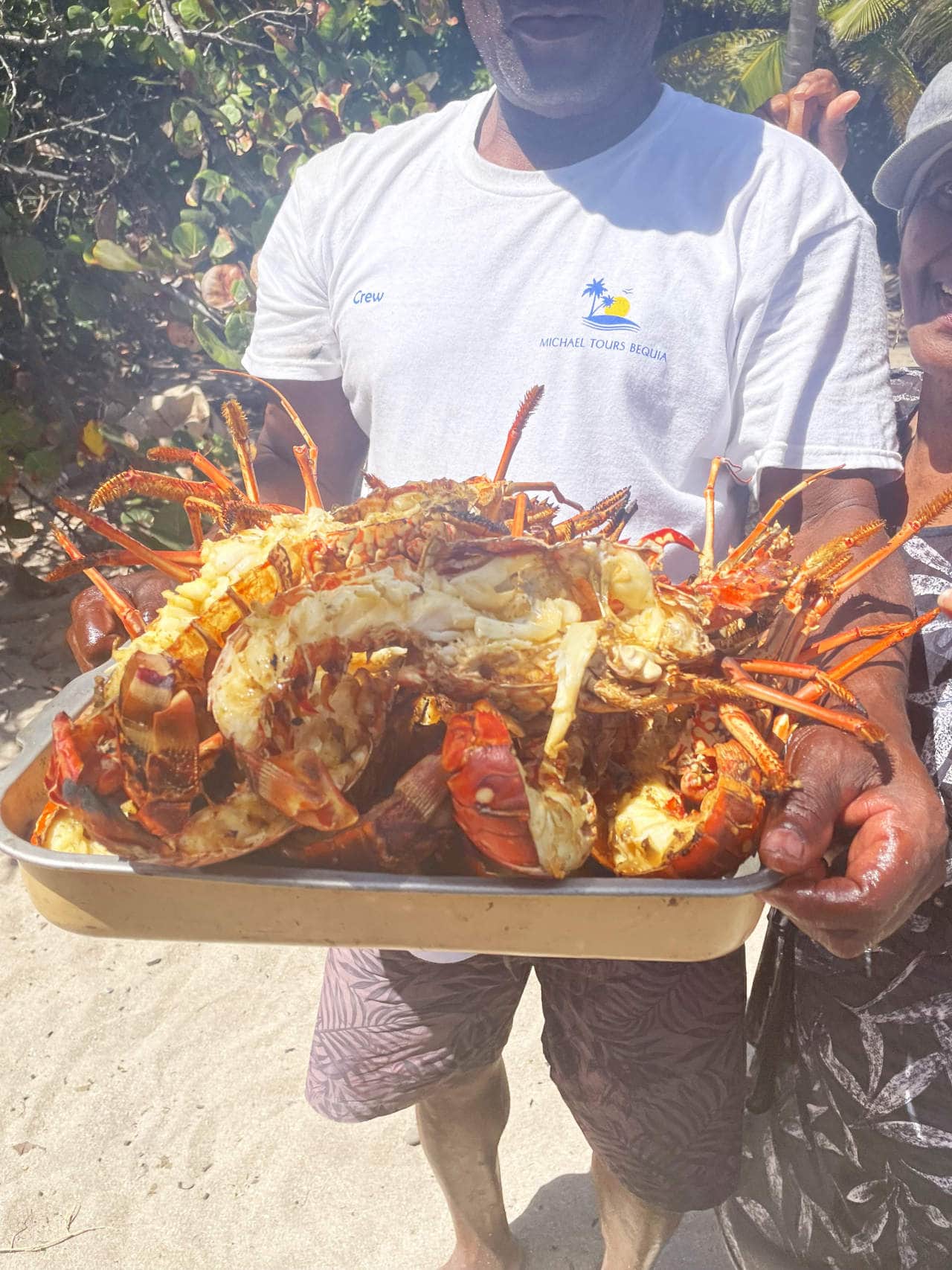 The perfect temperatures and views on Bequia Island called for nightly alfresco dining. Chef Murphy and his staff prepared delicious meals every day from the fresh catch of the day, grilled lobster and steak with greens, organic salads, roasted potatoes, and homemade breads – all made with love, making everything extra tasty.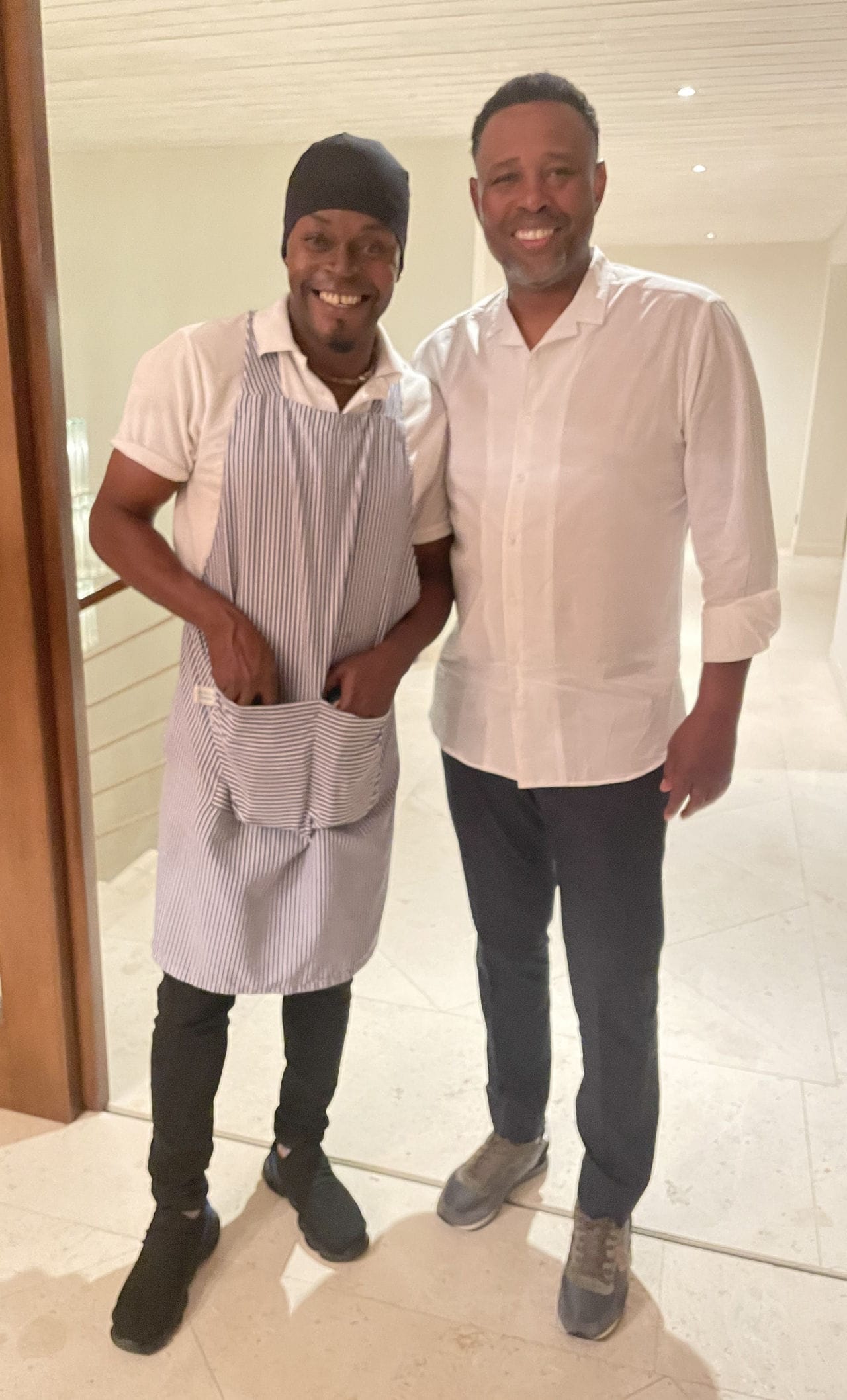 Evening attire was cool, casual, and effortless. You can never go wrong with a white linen shirt, dark stretch dress pants and casual sneakers, or fluid, airy silk shirts and lightweight pants.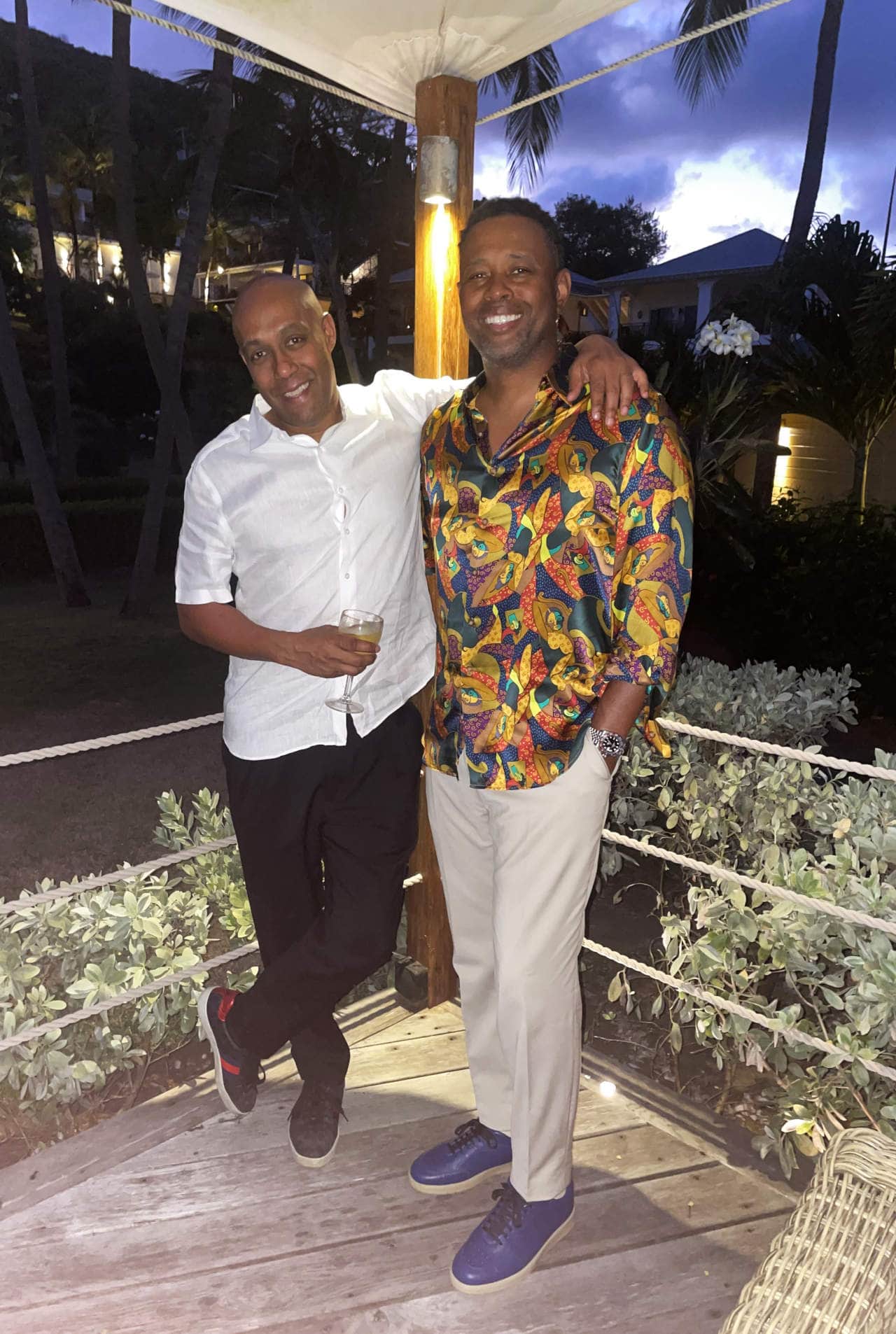 With a buddy in a multicoloured silk bespoke shirt and light chinos with Md sneakers
During my last few days on the island, I took a private catamaran through the stunning turquoise waters of the Tobago Cays and explored other islands like Mustique, Canouan, and Turtle Island, with a final stop on Union Island. Here, I stayed at the quaint and rustic David's Beach Hotel.
This spot offered another calm, quiet, shallow beach for swimming, and had the most stunning sunrises and sunsets I have ever seen.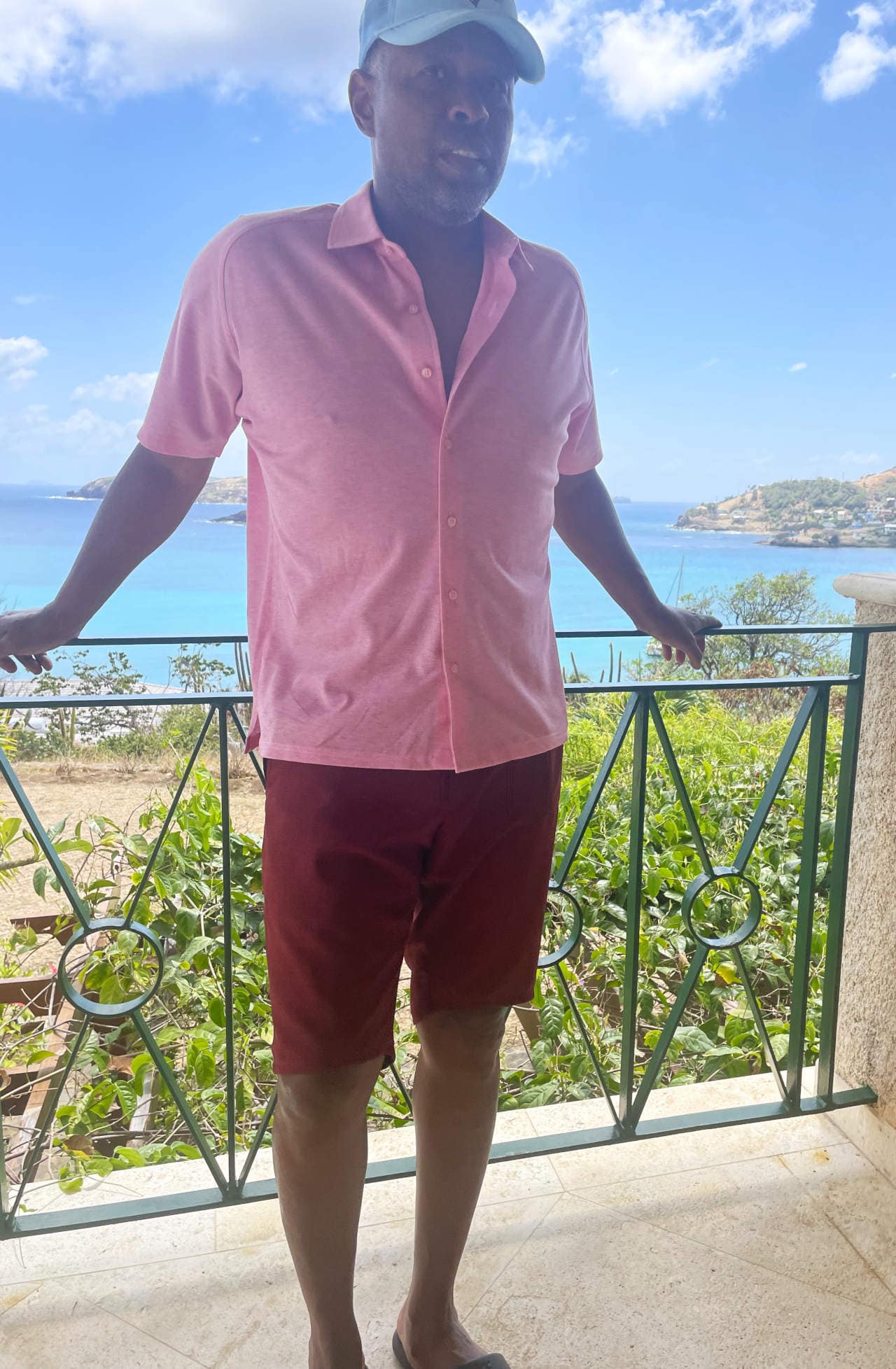 Island days called for bright, lightweight casual shorts, polo tops, and caps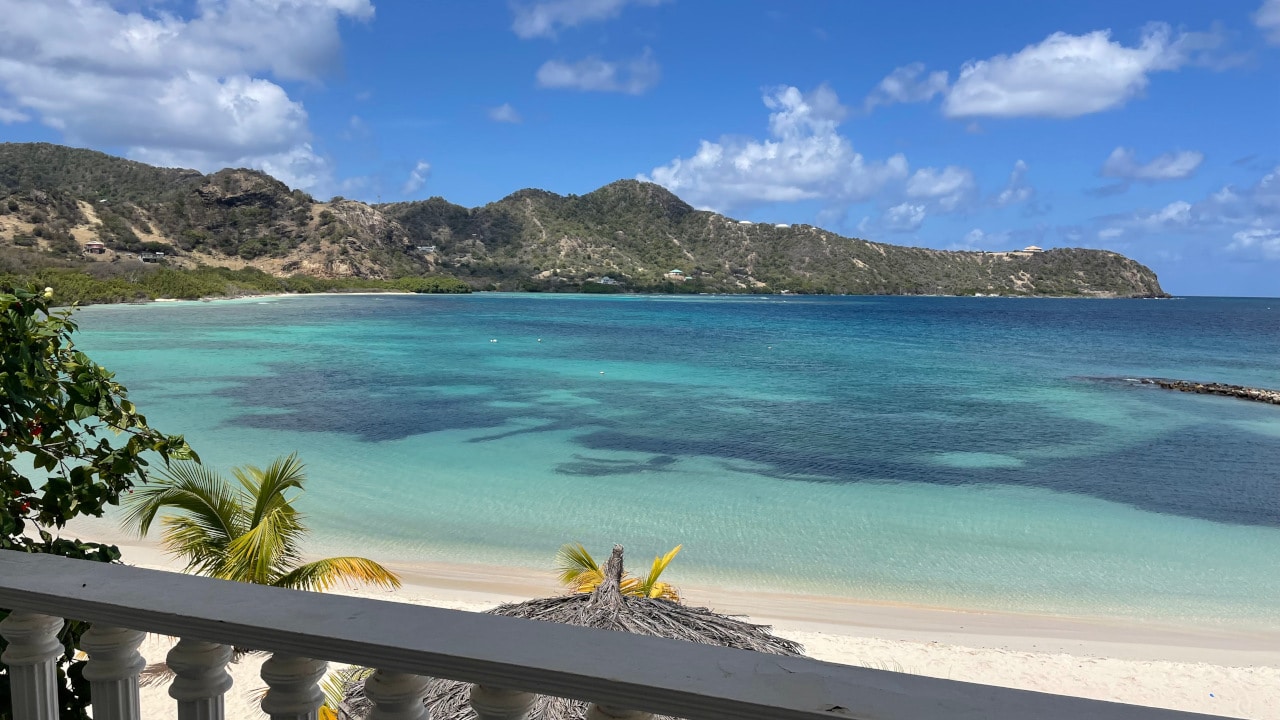 My view from David's Beach Hotel
Like the gorgeous island environment, St. Vincent and the Grenadines is a perfect place for easy, unpretentious, and luxurious logo-free fashion. Marry that to beautiful warm weather, delicious fresh food, an impressive private luxury travel experience and some of the most breathtaking scenery in the world, and you've got your own party done your own way.
Marlon Durrant is the owner of Md Bespoke, a luxury clothing and lifestyle brand in Toronto.