Real estate auctions have become a more appealing option for sellers looking to move their luxury homes. High-end auction houses will normally handle the transaction. These are companies that specialize in these types of transactions, often cash-based, with a faster close. And these auction brokers will handle everything from the actual auction, to marketing, public relations, even legal and contractual services.
Related: Interior design: Luxury aquarium for the homebound clientele
So a lot of folks who own unique homes, not as easy to value, will go this route. Plus the property will move in a more timely manner. Assuming the minimum price is met, that home is sold on the day of the auction.
Canada's best luxury website: Real auctions ideal for the owners of more unique properties
So if we're talking unique properties, this lake front retreat, in a New York enclave near Lake Placid in the Adirondacks region, definitely qualifies. Camp Limberlost it's called, a mini-structure retreat, on 14 acres on Upper Saint Regis Lake. Platimum Luxury Auctions is handling the auction, scheduled for Aug. 14.
The property was previously listed at $10.2 million but will be sold to the highest bidder, without reserve. Camp Limberlost is part of a small exclusive lake community, home to 50 properties. Every sitting U.S. president since the 1950s has visited there, as well as members of some of America's most prominent families. Upper St. Regis has also hosted U.S. Supreme Court justices and Secretaries of State, foreign dignitaries such as Tony Blair and Mikhail Gorbachev, and famous artists such as Winslow Homer.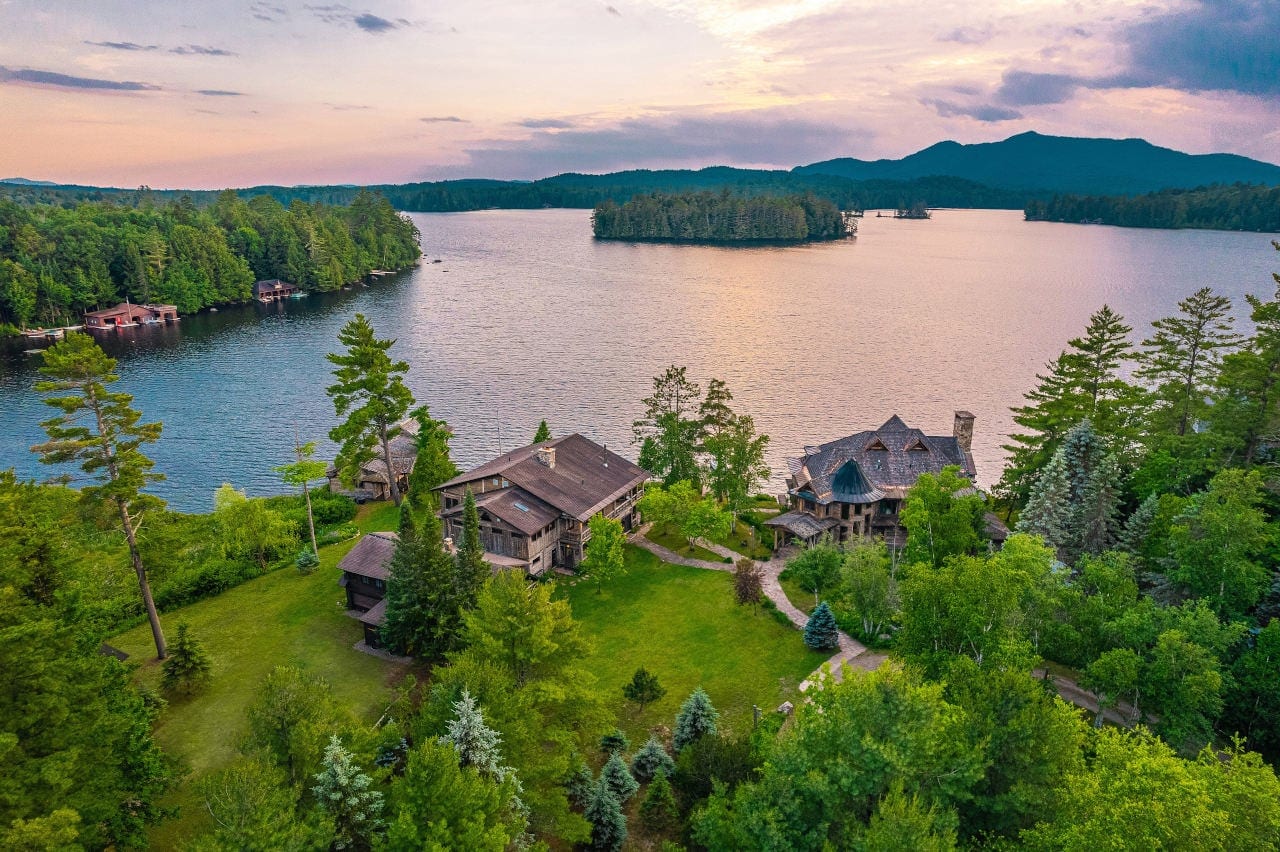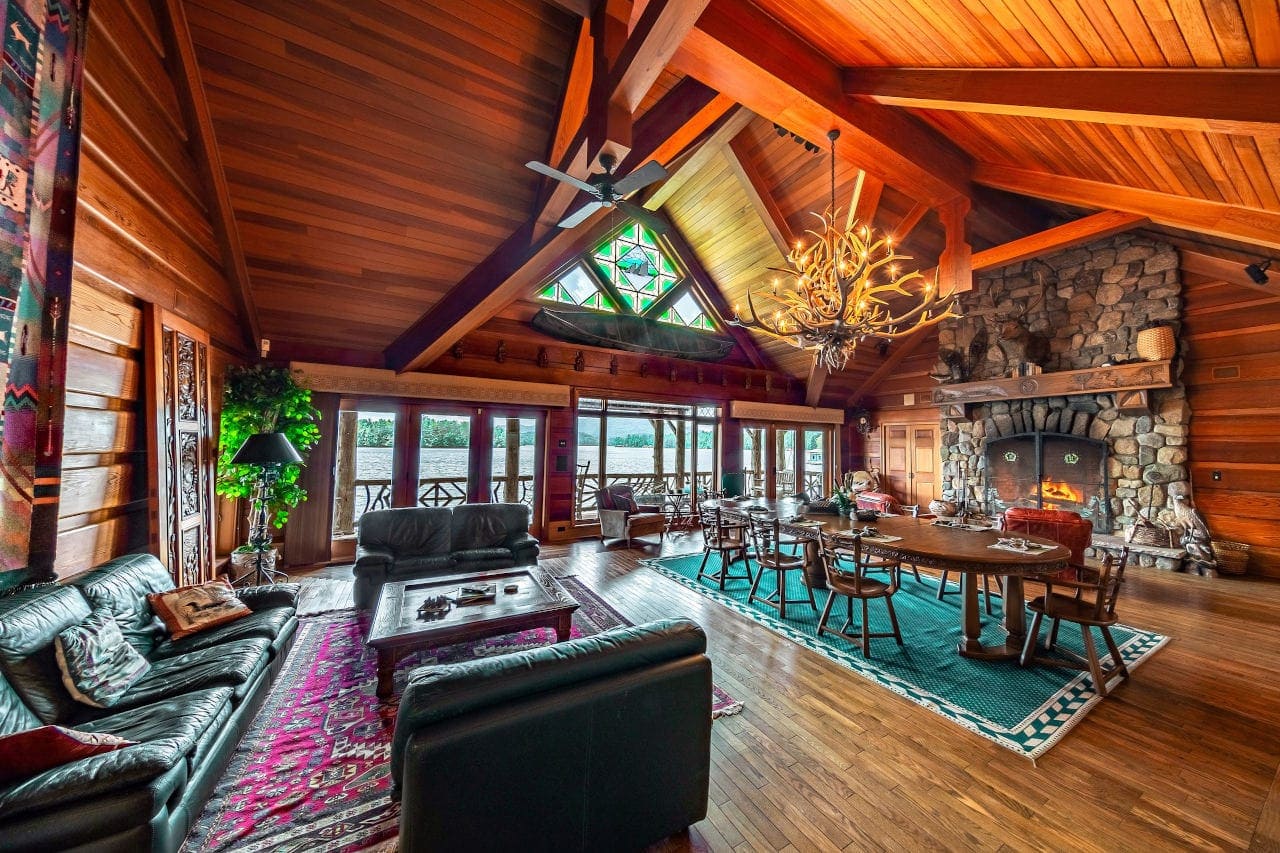 Another property in the community sold by the same family for 125 years was also sold at luxury auction, in 2020. The rustic style of the camp also attracted the attention of big media, featured on HGTV and in Architectural Digest. Many large corporate brands have filmed commercials there, because of its visual appeal.
Camp Limberlost has five living structures, all built for year-round living, including winter-time. In total there are 17 bedrooms, 11 full bathrooms and 4 half-bathrooms. It has 900 feet of lake frontage, and a large two-storey boathouse with four covered boat slips.
Other property features include a waterfront great room with 20-ft ceilings, exposed wood beams and hand-laid stone fireplace, in addition to a private elevator, multiple offices, prep and commercial-grade kitchens, and an indoor "lap pool."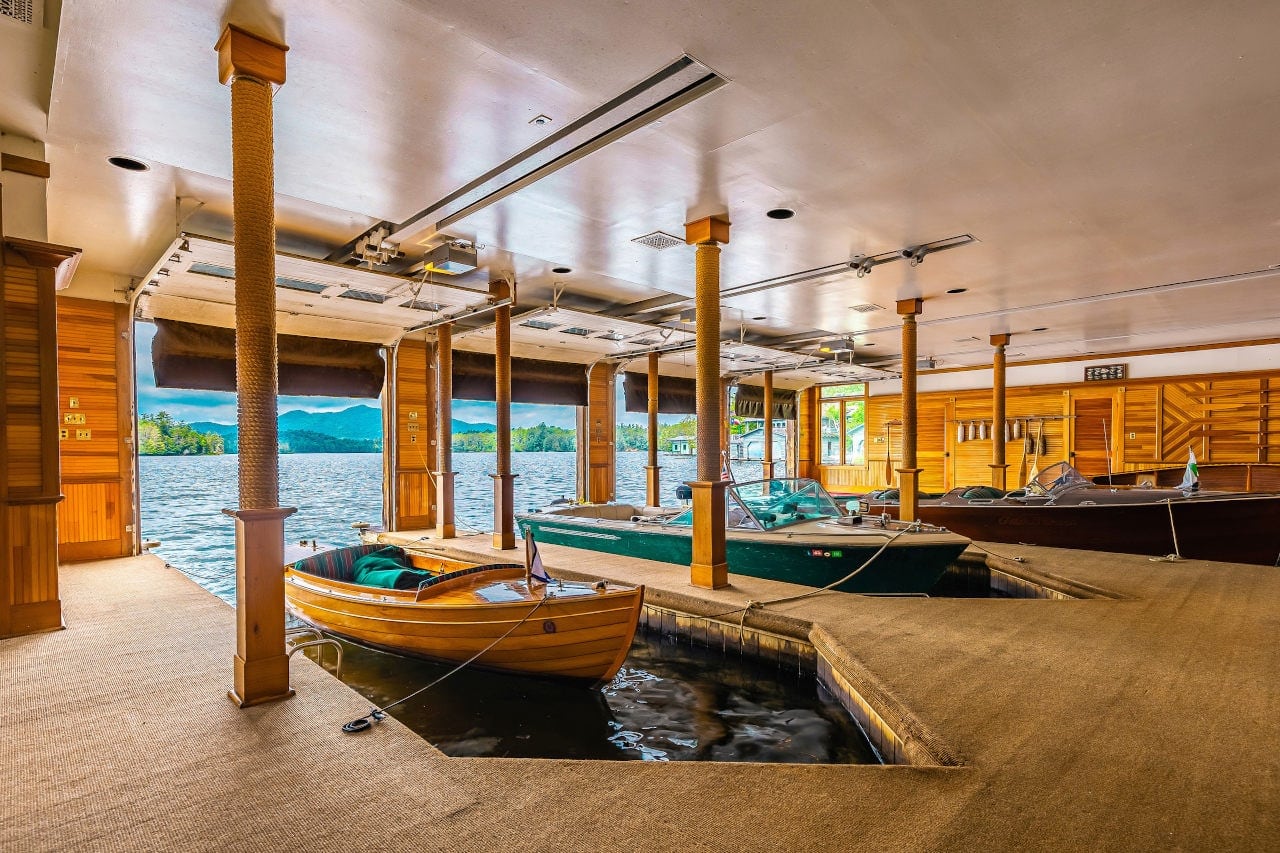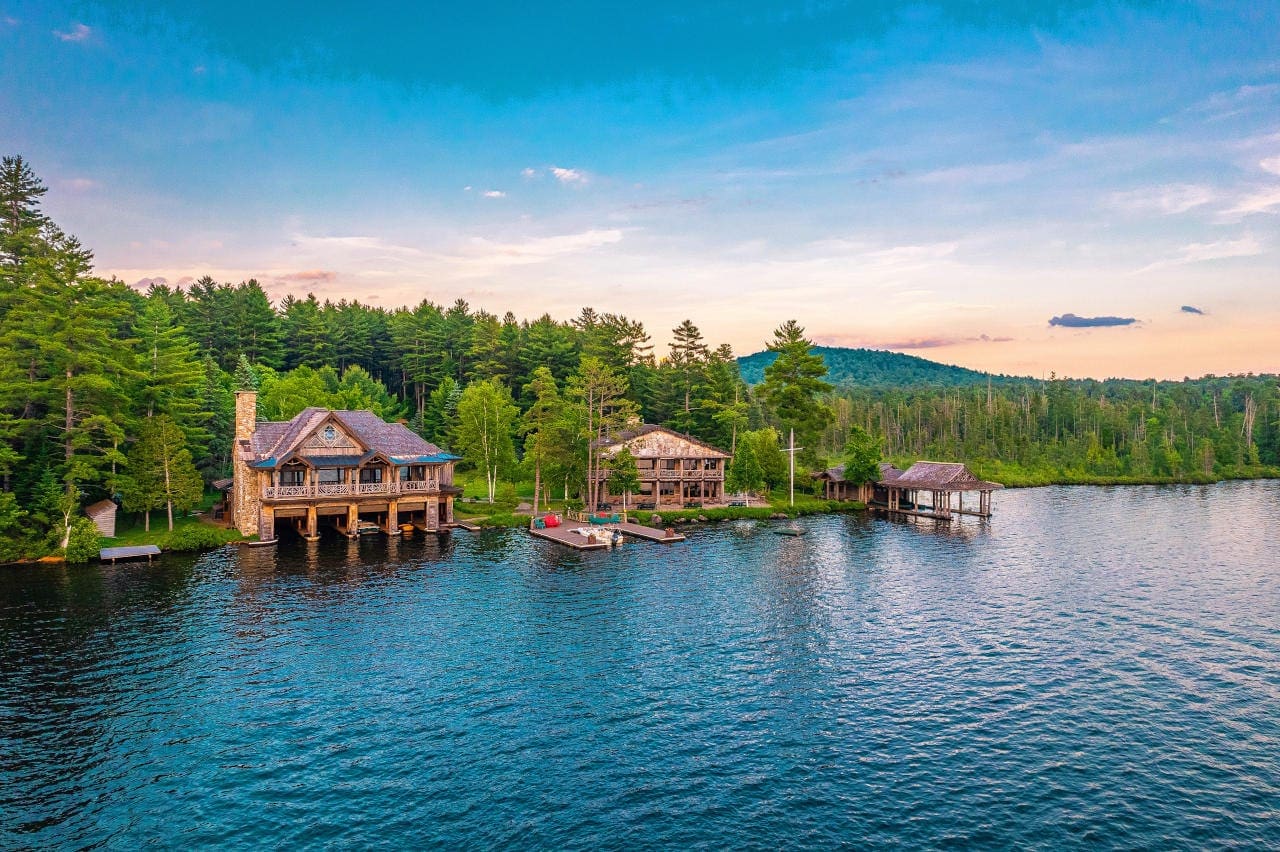 The property is just ten minutes from Adirondack Regional Airport, which can accommodate larger jets. Head here for more information on the auction. Engel & Völkers Lake Placid Real Estate is the listing brokerage.