Sonos is known for its high-end home theatre audio products that deliver on not just sound quality, but sleek good looks. Sonos has a new product that's sure to appeal to both brand fans and audiophiles. Plus there is some upgrades and additions to popular existing products.
Related: What you need to know about 8K television technology and why it matters
The new Sonos Arc should launch Sonos into the premium sound bar category. This sound bar has 3D sound and Dolby Atmos. Arc is the latest addition to Sonos' home theater innovations lineup. It has a software-driven audio that Sonos says should delve listeners into more detailed, crystal clear audio with impressive bass. All in one sleek, compact package.
Arc's grille hides 11 high-performance drivers, including two that are upward facing for 3D audio and overhead Dolby Atmos channels. As well, there are two drivers built to aim outwards to also blast sound to the edges of your TV viewing area. Arc is truly designed to create a huge audio soundscape without needing to fuss with multiple speakers and components. That's a huge plus for a lot of users.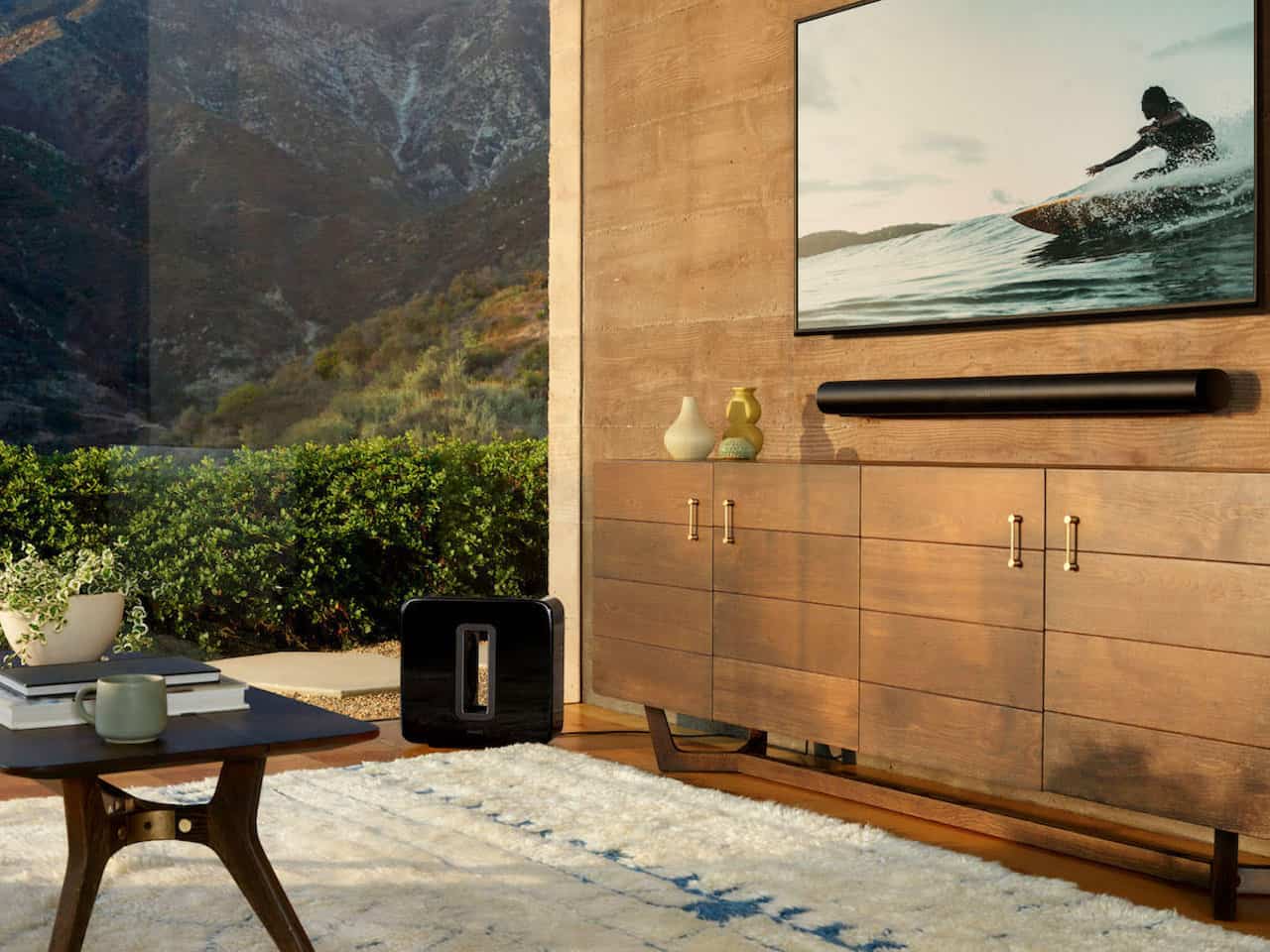 Sonos Arc is meant to compete in the luxury audio market. It's a larger sound bar than Sonos Playbar. And this one is meant for use with larger TVs, plus it's got a much more softened appearance. A special (and optional) mounting bar actually has unique sensors built into it that allows Sonos Arc to detect its installation surroundings. That means it can automatically adjust and calibrate for best overall sound.
Alongside the newly revealed Arc, Sonos is launching a couple of key product upgrades. There's now a Sonos Sub, Generation 3 and a newly rejuvenated Sonos Five speaker. Sub and Five will keep their well-known iconic designs and premium sound experiences. But they'll have updated internals, which Sonos promises should improve speed and internal memory.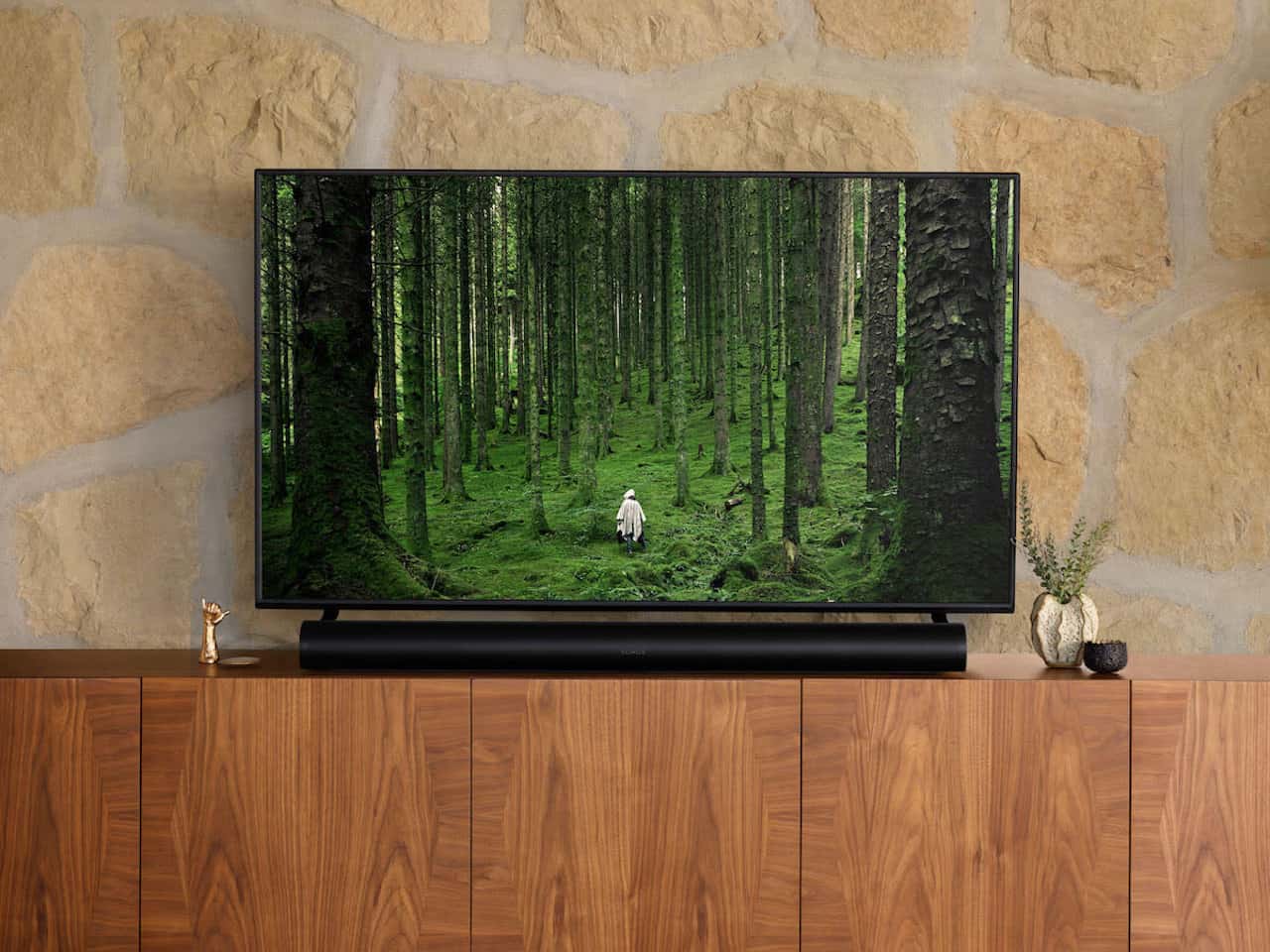 Sonos Arc, Five, and the Generation 3 Sub will run exclusively on a brand new Sonos app. It's known as S2. This is a pretty major app overhaul and now includes support for higher resolution audio. It features a more user-friendly design, and more personalization options. Searching for content, controlling sound, and personalizing your experience with new features are all made easier in the new app too.
This spring has been a time of major renewal for Sonos. After years of customers asking for it, Sonos has also announced it's now making its popular portable wireless Sonos Move speaker available in white.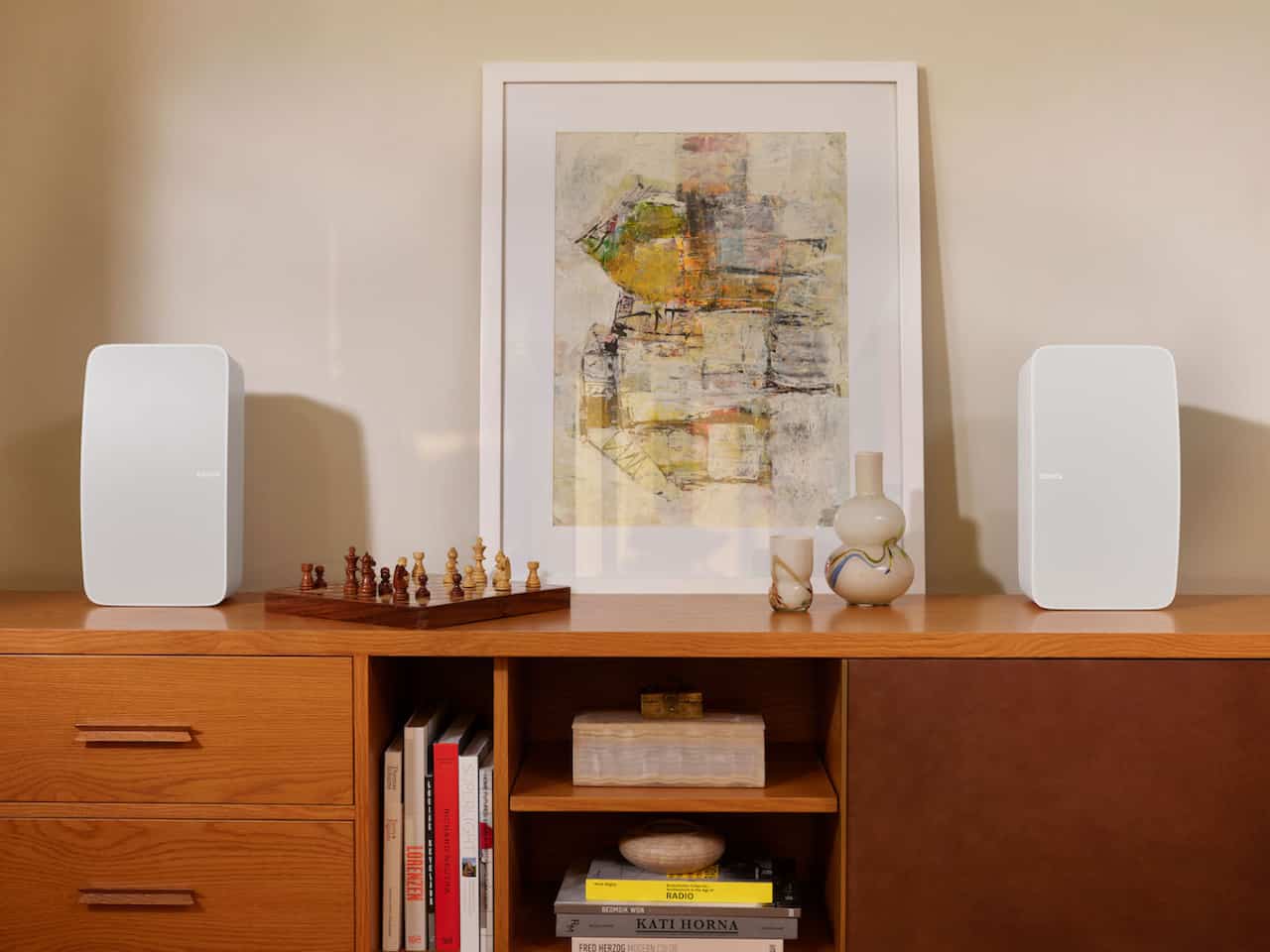 Sonos says Move, originally made only in black, is a fan favourite. That's thanks to its adaptable sound with surprisingly deep bass and a powerfully wide soundscape. The sound can fill outdoor and backyard spaces such as patios and decks all season long.
Also, Move now has an extra hour of battery life too. It now gives you up to 11 hours of continuous use, thanks to a recent firmware update.
Surf the new Sonos lineup to check out all the additions and upgrades if you are upgrading your home theatre and audio system.