Miami is regularly voted the most glamorous city in the US – often topping Las Vegas, San Francisco and even New York. What makes Miami so glamorous? It's array of luxury shops is one big factor – Miami has more luxury jewellery stores per 100,000 residents than any other city and also scores highly when it comes to luxury beauty and fashion stores. It contains some of the most exclusive luxury bars and superclubs in the country, as well as some of the most famous beaches. All in all, it's easy to see why Miami is such a popular playground of the rich.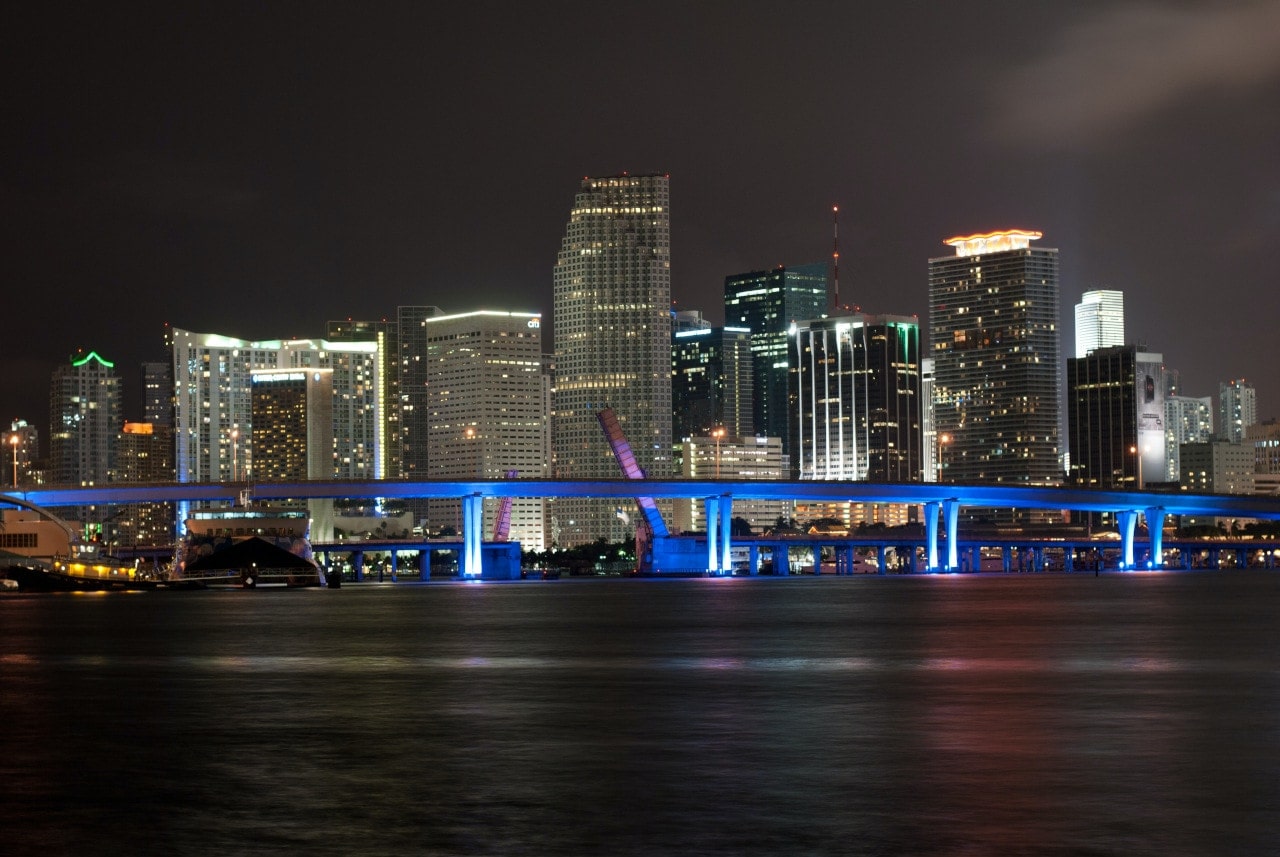 Fort Lauderdale in Florida is often referred to as the 'Venice of America' due to its 300 miles of canals and historic riverfront. When it comes to buying luxurious houses, Fort Lauderdale has something for every buyer from condos with stunning views to mansions with lavish gardens. It's also the yacht capital of the US (if not the world) – it's home to a 'superyacht village' and hosts the International Boat Show every year. The city's beautiful beaches are the icing on the cake.
Naples bills itself as the 'Golf Capital of The World'. On top of attracting many world-class golfers, its courses are popular among business magnates and politicians (including many of America's presidents). Golf not your thing? Naples is also a shopper's paradise and has beaches to rival Miami. To top it off, it has some incredible world-class restaurants, making it popular for luxury diners.
Tampa is a popular tourist destination due to its beaches and theme parks. It's also a popular spot for the rich and famous to live – Tom Cruise, John Travolta and Hulk Hogan all have homes here. There are more country clubs in and around Tampa than any other Floridian city. The city also has many iconic restaurants.
Key West is known for being one of the most expensive cities to live in the US. Located on the southernmost point of Florida, it contains many huge mansions with sea views. It's also a popular city for buying up private islands. When it comes to luxury recreational activities, it has everything from dinner cruises to wild watersports.
Wellington isn't technically a city – in fact, it's population is only about 65,000. It is, however, worth a mention due to its array of mansions and it's world-famous Winter Equestrian Festival (which attracts billionaires from around the world including Russian oligarchs and Arab Sheiks). The families of Bill Gates and Steve Jobs also own property here. All in all, it's definitely a glamorous place in Florida – and a great place to consider if the buzzing city life isn't for you.