Tudor has released a new watch in its popular Pelagos line up that seems to demonstrate Tudor's savvy when it comes to understanding the pulse of the tool watch community. It is a surprising move, only in that it makes so much sense – something that at times does not accompany new men's luxury watch releases.
Related: 5 tips for buying a pre-owned Rolex
Long before the release of the more vintage inspired Black Bay series, the Pelagos was the dive watch in Tudor's lineup, purpose built to do just that – dive. Purely a purpose-driven tool watch, its commitment to that intention made it a great choice for those looking for a watch that screamed elegant utility.
Even the release of the Pelagos LHD (left hand drive) was popular for its clear purposeful execution for left-handed people who wanted to wear their watch on their right hand. That's something that the new Rolex GMT with left-handed crown and black and green bezel has failed to accomplished, in my opinion.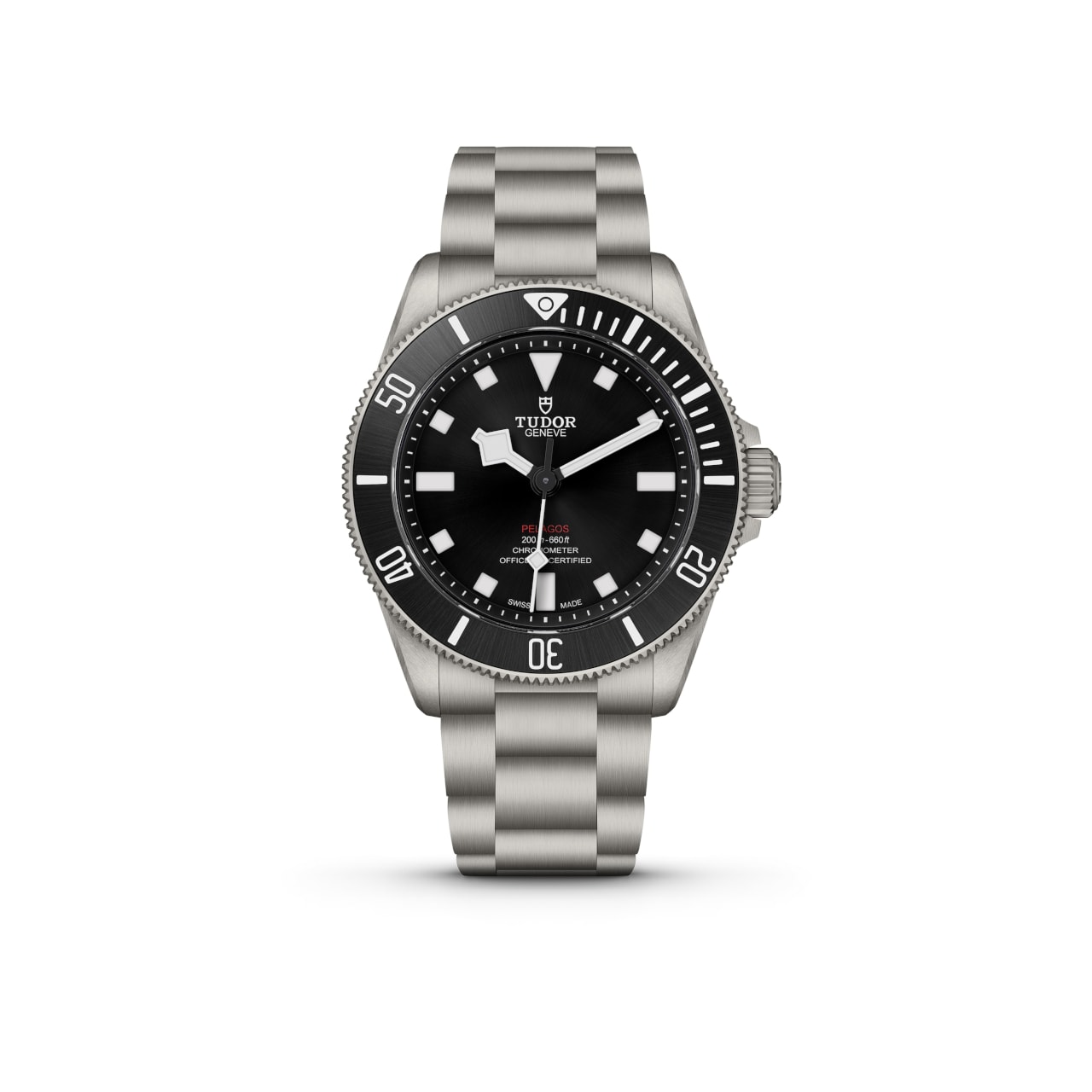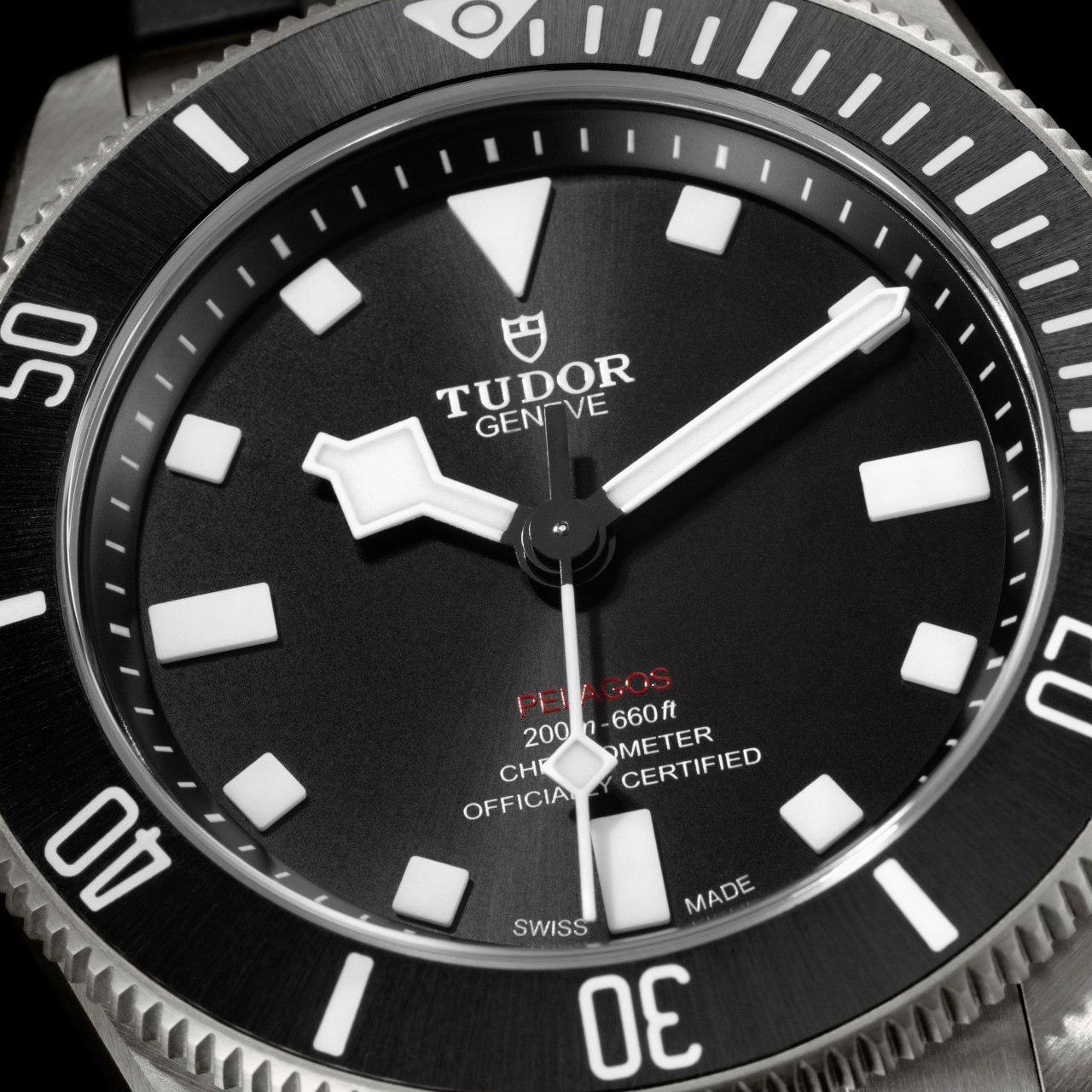 Men's luxury watches: Tudor's new dive watch
The newly released Tudor Pelagos is a 39mm version of dive watch, following in the footsteps of the popular Tudor Black Bay 58's, which also being 39mm, were a huge success for Tudor.
So why is 39mm so important?
As with the original Black Bay series, the thick case with a 41mm diameter can wear a bit large (I know as I own one), and for me personally is my benchmark for size – meaning I personally won't buy a watch larger dimensionally than the Black Bay. However, when I tried on the 39mm BB58 when they were released it presence on the wrist was comfortable, refined, vintage but modern – in short it just felt "right". The standard Pelagos at 42mm will also greatly benefit from having a 39mm option for the same reasons.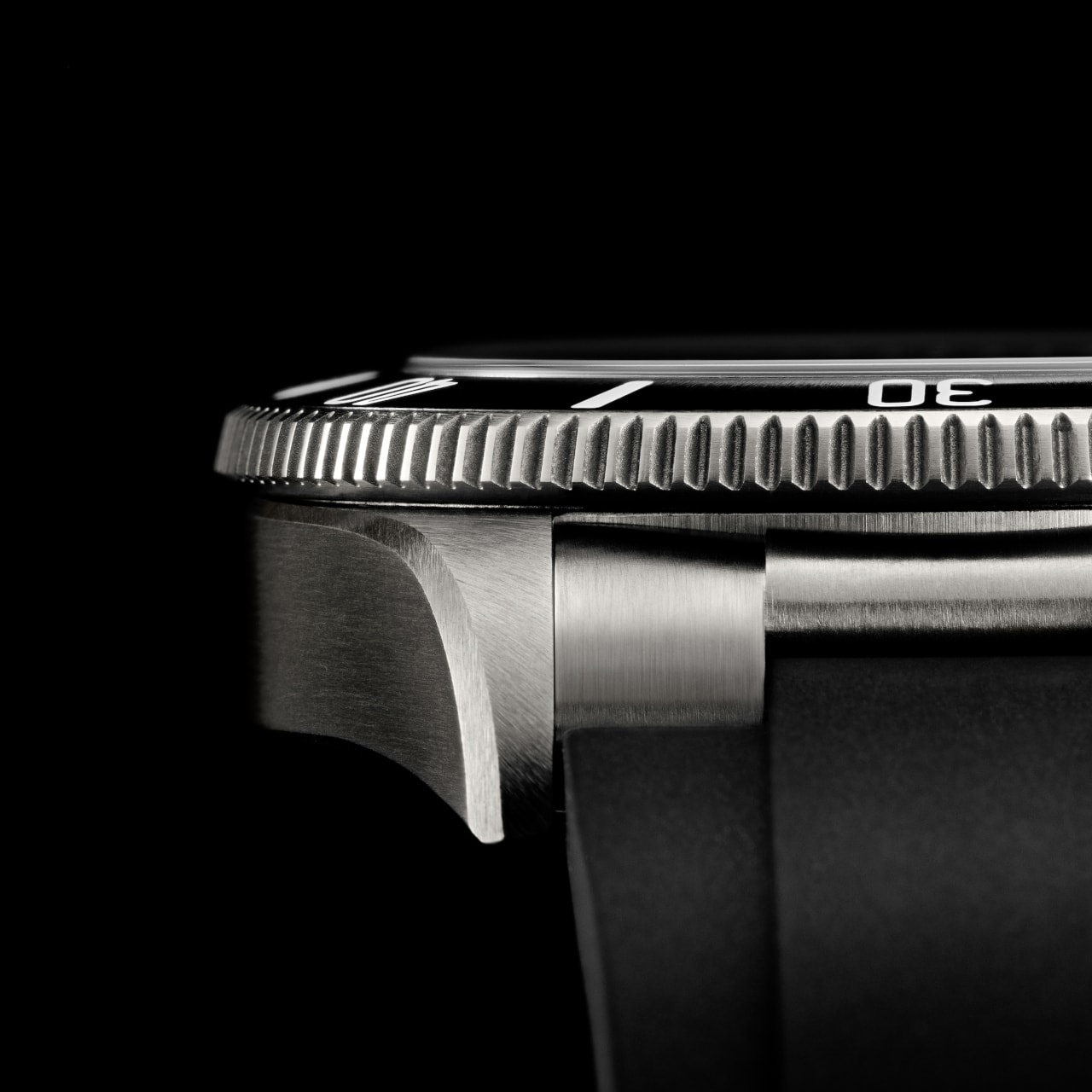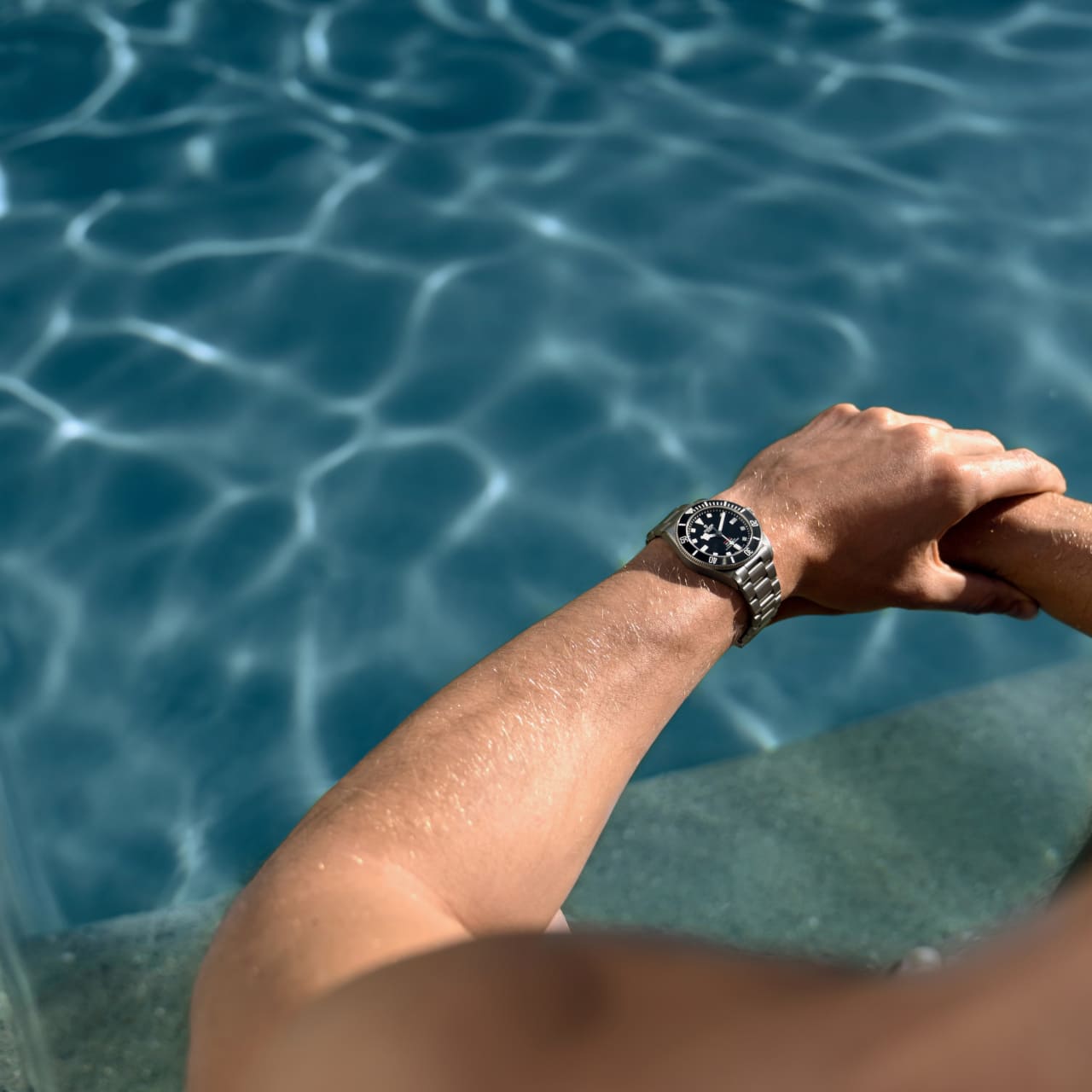 Blurring the lines between male and female watches, a brilliant move
This link to a more vintage fit resonates with many people for a number of reasons. Watches were daily wear items before the dawn of mobile phones, and comfort was of prime importance to the owner, and a smaller size can help lend itself to a watch that becomes you, instead of strapped to you. The interest in vintage pieces has moved us away from very large watches as well – with many brands reducing the sizes of its very large pieces.
A mid-sized watch like the Pelagos 39mm also further blurs the lines between male and female watches. A brilliant move, and a timely one – I love even more that the watch is equally pictured being worn by both men and women. It is wonderful to see the world of watches shift toward small, medium and large watches, allowing people to choose what watch they like, based on utility (in this case), or simply personal preference, outside of any pretense of gender.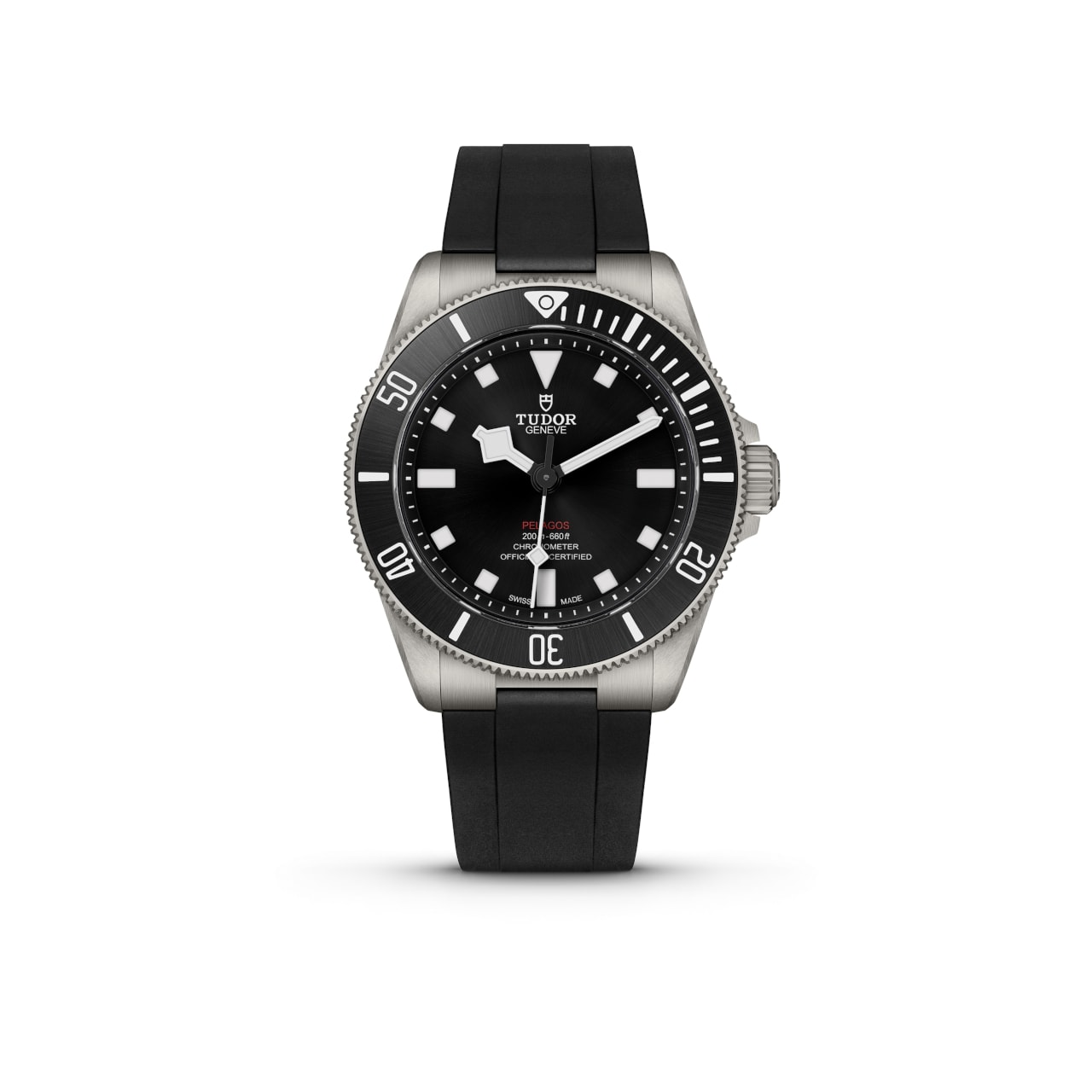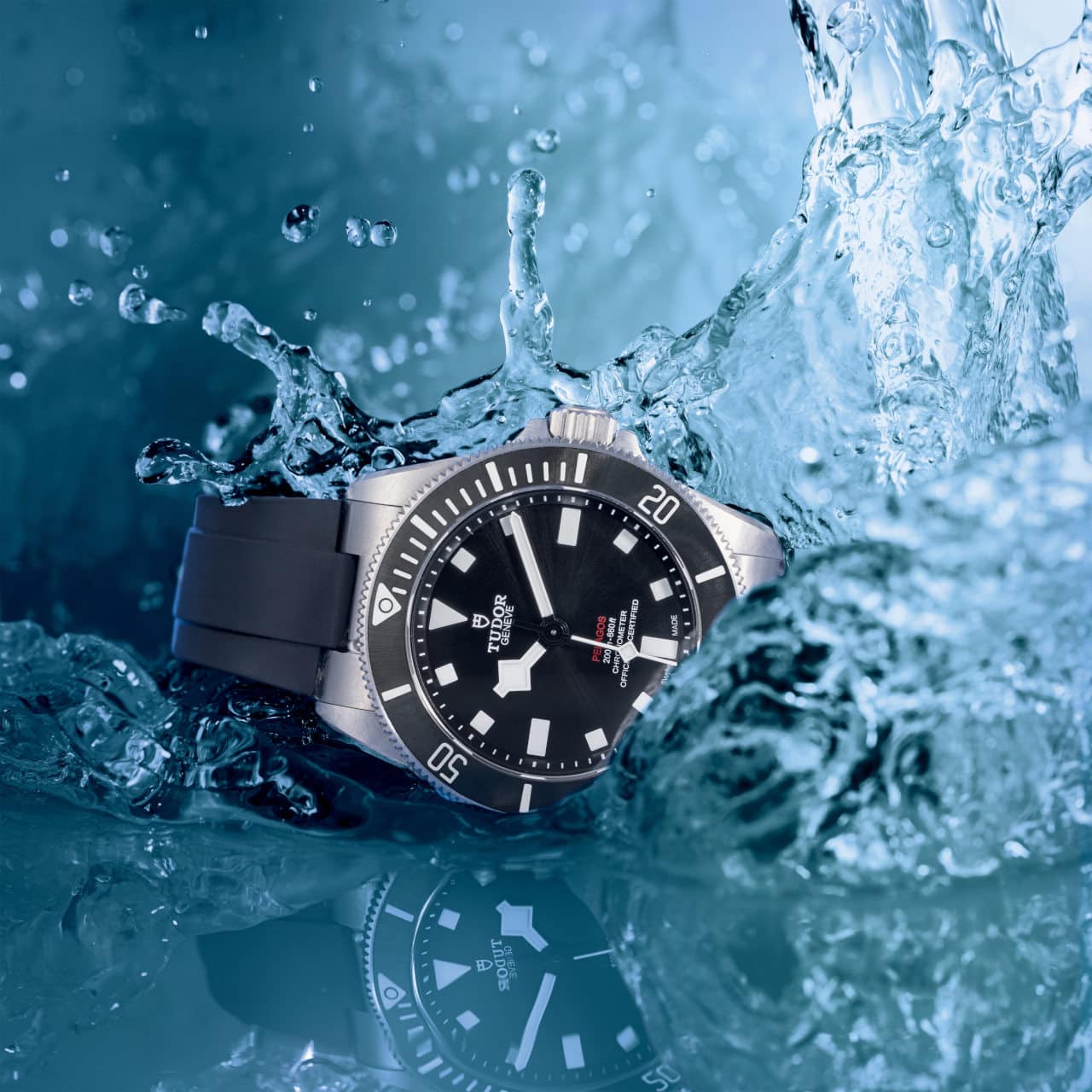 Distinctly modern dive watch
The Pelagos 39mm is cased in grade 2 titanium with a satin finish, and is water resistant to 200m (660 ft.). The coin edge bezel is also grade 2 titanium with a sunray satin finish ceramic insert and lume. Screw down crown with Tudor shield logo, a black sunray satin finish dial and sapphire crystal finish the look.
Under the hood is the in-house Calibre MT5400 COSC certified (-4/+6 seconds per day) automatic (self-winding), although Tudor further regulates their in-house movements to -2/+4 seconds per day, exceeding the base COSC certification requirements. With a power reserve of 70 hours, it's perfect for putting down on a Friday evening and picking up on a Monday morning without having to reset your watch, having enough power reserve to make power through the weekend on your bedside table.
Tudor has also incorporated a balance bridge that is secured by 2 points (something Rolex has done with a number of movements) instead of the traditional single point. This is what holds the balance wheel against the mainplate of the movement and is critical in reliable operation of a watch. Tudor claims that this better ensures robustness, longevity, reliability and precision in conjunction with its variable inertia balance wheel.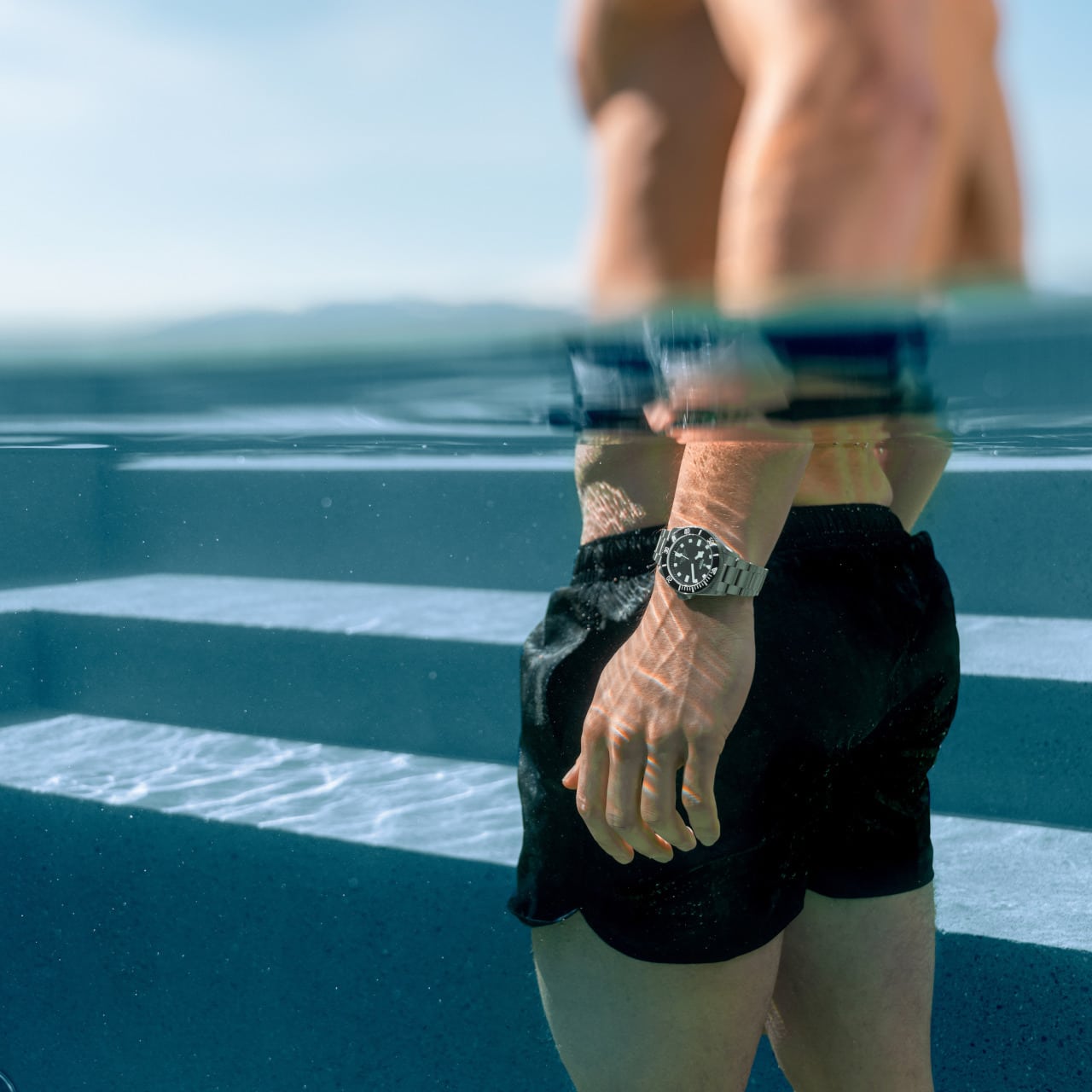 Men's luxury watch: Both titanium bracelet and rubber strap
The Bracelet is also Titanium with Tudor "T-fit" folding clasp, safety catch and diver's extension. Surprisingly (or not so surprisingly for Tudor), a rubber strap is included – eliminating the sometimes agonizing choice of choosing the bracelet or rubber strap when purchasing a dive watch.
A distinctly modern dive watch, with modern materials, in-house movement, 2 strap options out of the box, all in a versatile size. Whether you love it or hate it – you can't deny that Tudor has a clear vision for this watch and that they have executed beautifully on that intention. Is it possible to ask or expect any more of a watch brand and the watches it produces than to do just that?
Images: Tudor