Our dads have given us the gift of time and it's time to give it back. Like a luxury watch, dads are made of different gears and cogs that make them special, that make them yours.
Related: Men's luxury watch trends. What's in? What's out?
For fathers who appreciate the horological, there are timepieces and accessories that represent their unique personalities, quirks, and interests. Dads are more simple when it comes to gifts. They don't usually ask for much. And because of this, they can be forgotten. So this year, get them something more than just socks to express your affection and gratitude.
For dad's who appreciate history: Omega Speedmaster NASA Strap luxury watch
The Omega Speedmaster is arguably the ultimate watch, for new collectors and watch aficionados alike. Worn during the first moon landing in 1969, the Speedmaster continues to be the only watch authorized to be worn by NASA astronauts in space. Iconized by the three astronauts of Apollo 11, Omega has come out with Velcro straps in collaboration with NASA.
Coming in three different color-ways, the white is inspired by the spacesuits worn by Apollo-era astronauts and Alaska Project. The black strap pays homage to the straps worn during the moon landing. And the silver is an ode to the foiled spacesuits of the Mercury and Gemini missions of the1950s.
Click on image to enlarge and view gallery
For the retro soul: Norqain Freedom 60 Chrono
The Norqain Freedom 60 evokes the same independent lifestyle shaped by the 60s. For the adventurous dad, this timepiece accompanies you along every type of adventure. Equally functional as it is frivolous, this Chrono features a black dial with white sub-dials at 3, 6, and 9 o'clock. Its Norlando leather strap includes their distinguished Norqain stitches akin to mountain tops. The sapphire-glass case back displays the automatic winding Norqain caliber NN18 luxury watch.
Click on image to enlarge and view gallery
For always taking you to practice: Chopard Alpine Eagle
For the sporty dad, stainless-steel straps are an elegant foray into timekeeping. Chopard's Alpine Eagle collection is inspired by their forerunning St. Moritz collection, known to be a favorite of Karl Scheufele. It's a watch made to look good and to be worn even better.
Luxury sports watches are not new (for example, Patek's Nautilus and Audemars Piguet's Royal Oak), yet Chopard brings their elegant DNA with their in-house manufacturing and luxury motifs. Along with their ethically-mined gold, the Alpine Eagle introduces their new proprietary alloy of stainless steel, Lucent Steel A223, made partially of recycled stainless steel.
Its cases juxtapose brushed and polished surfaces and hold the bezel, case middle, and case back with eight screws. The screws are a play on the original St. Moritz design of the 80s, yet also help provide 100 meters of water resistance.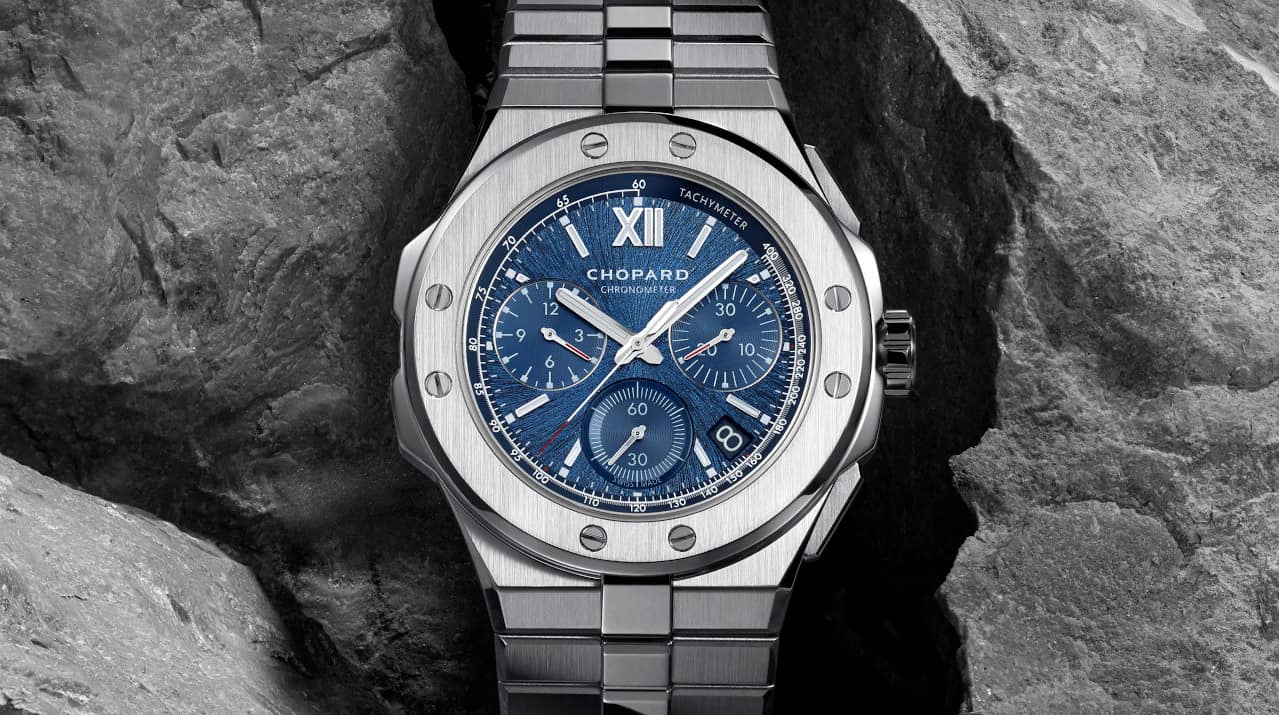 For the unique spirited: Meistersinger Pangaea Day Date luxury watch
MeisterSinger's Pangaea is a men's watch collection made for the detail-oriented. This collection single-handedly shows the wearer the time, date, and weekday. Literally, with a single hour hand, the Pangaea shows that one detail can make all the difference. Winner of the Red Dot Design Award, the Pangaea Day Date tells time in an unusual yet intentional way. With the date and weekday rings rotating in the center of the dial, every midnight they come together to form the current date beneath the 12.
Click on image to enlarge and view gallery
For the bold dad: Hublot Big Bang Automatic
As reliable as it is a statement, the Hublot Big Bang is daring in both its design and technology. As Hublot exclusively uses non-oxidizing, medical-grade 316L type steel, it combines iron and chrome to resist erosion and nickel for mechanical vigor. That makes it resistant to life's daily activities, while its polished or satin finishes give it aesthetic attraction. With a 42-hour reserve and water resistance of up to 100 meters, this luxury watch comes with its ironically functional yet fashionable black structured rubber strap.