The Tokyo Summer Olympics are coming up fast, as we turn the corner into July. Omega is front and centre, as Official Timekeeper of the Olympic Games, a role they've had since the 1932 Games in Los Angeles. From July 23 to Aug. 8, 339 events in 33 sports will be held in Japan, across 42 venues.
Related: Tic Talk: Nick Jonas' new "Spaceman" video, co-starring the Omega Speedmaster
It will be an Olympics like none other. Entry to the country by foreigners from 159 countries is banned. And up to 10,000 Japanese fans will be allowed to attend, no more than 50 per cent of a venue's capacity. So there you go.
The big headline from a timekeeping perspective in Tokyo is the continuing evolution of Omega's motion sensor and positioning systems. Omega is able to provide continuous measurements of every athlete's performance from start to finish.
With track athletes, for example, they will be fitted with motion sensor tags on their start numbers. Those tags interact with receivers around the track, and crucial information is sent back to Omega. That means real-time information such as live speed, acceleration, deceleration, and distance. So for the TV viewer, watching the popular 100 metres, for example, you'll see who accelerated for the best start, and when the winner reached their top speed.
Timekeeping in Tokyo: What else to look forward to
Overall, all of this means far more accuracy in analysis of performance for the athlete. And for the viewer at home it means even better understanding of each event as it happens.
Other features from Omega to watch out for at the Olympics include starting blocks with built-in sensors that measure the athlete's force against the footrest 4,000 times per second. As an extension of that, the electronic starting pistol is connected to speakers located behind each racer. Since sound travels slower than light, the athletes in the furthest lanes would typically hear the start later than everyone else. This new technology better ensures an equal start.
The Scan'O'Vision MYRIA is most advanced photofinisher camera in Omega history. The finish lines of sprints, hurdles and other races can record up to 10,000 digital images per second. The Swimming Light Show features lights mounted on the starting blocks at the end of the pool. When a race is over, a single large dot indicates the athlete that came first. Two medium-sized dots show who came second. And three smaller dots of light confirm the third place finisher. It's a great way to instantly see the outcome of a race.
We caught up with Director of Timekeeping for Omega, Alain Zobrist, to discuss this and others things to look forward to at the Tokyo Summer Olympics:
Can you expand a little on some of the new technologies we will be seeing later this month in Tokyo, obviously in the area of motion sensing, with more exactitude for athletes, coaches and spectators as well?
What we are trying to do is work primarily on positioning motion sensor systems. We have been developing technologies so we have a very good understanding of everything related to start of a competition and finish of a competition.
And now with these new sensor systems either worn on the athletes or dedicated cameras, which are used to process images with the artificial intelligence behind them, we now have for the very first time a very accurate detailed understanding of a performance of an athlete between start and finish.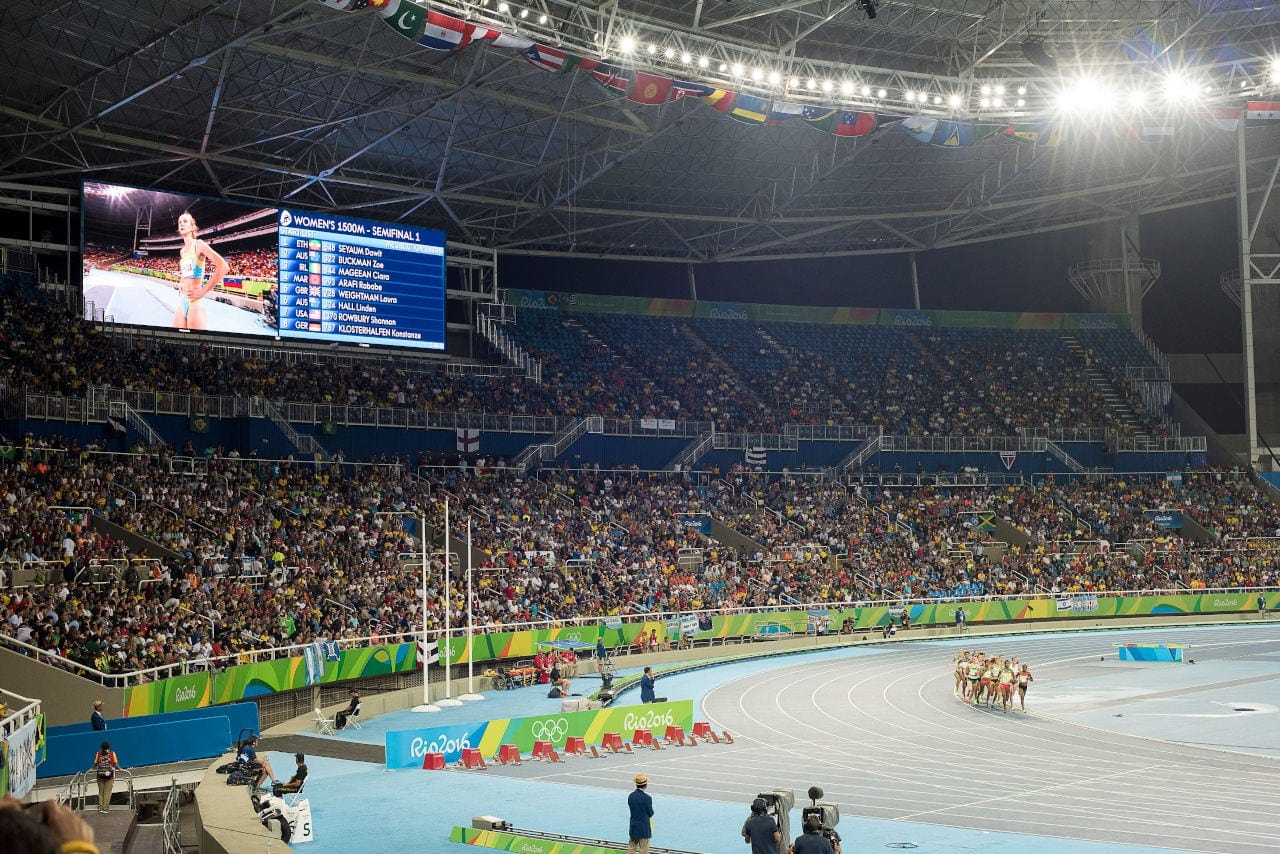 These technologies allow us to explain how the athletes got to their results. Where they gained time, lost points, measuring speeds, accelerations, decelerations.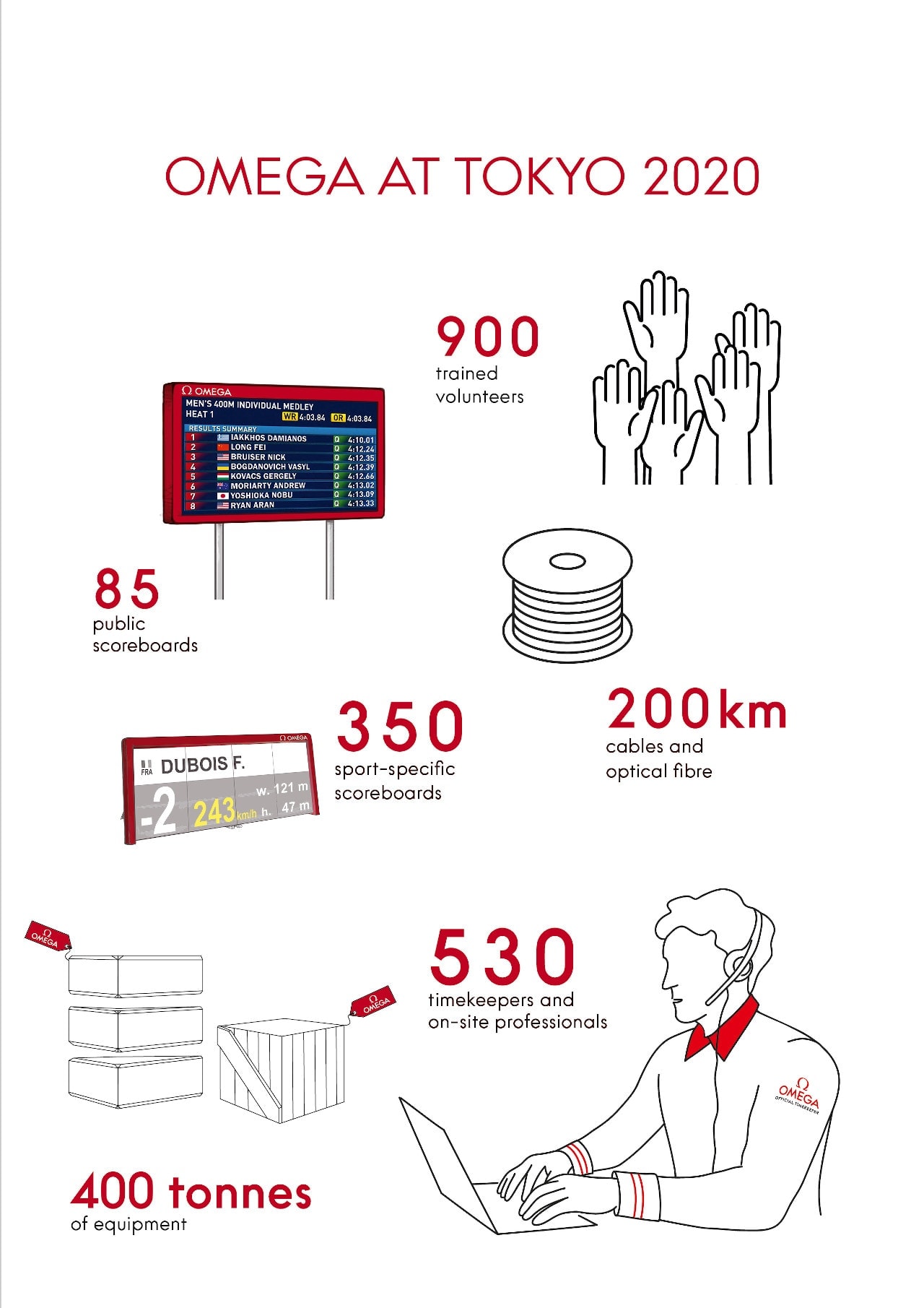 In swimming we are measuring the number of strokes, in addition to that. And all of that information is shared globally in real time. So spectators and fans will have dedicated graphics where this information is displayed. We are going to provide this information to athletes themselves and coaches.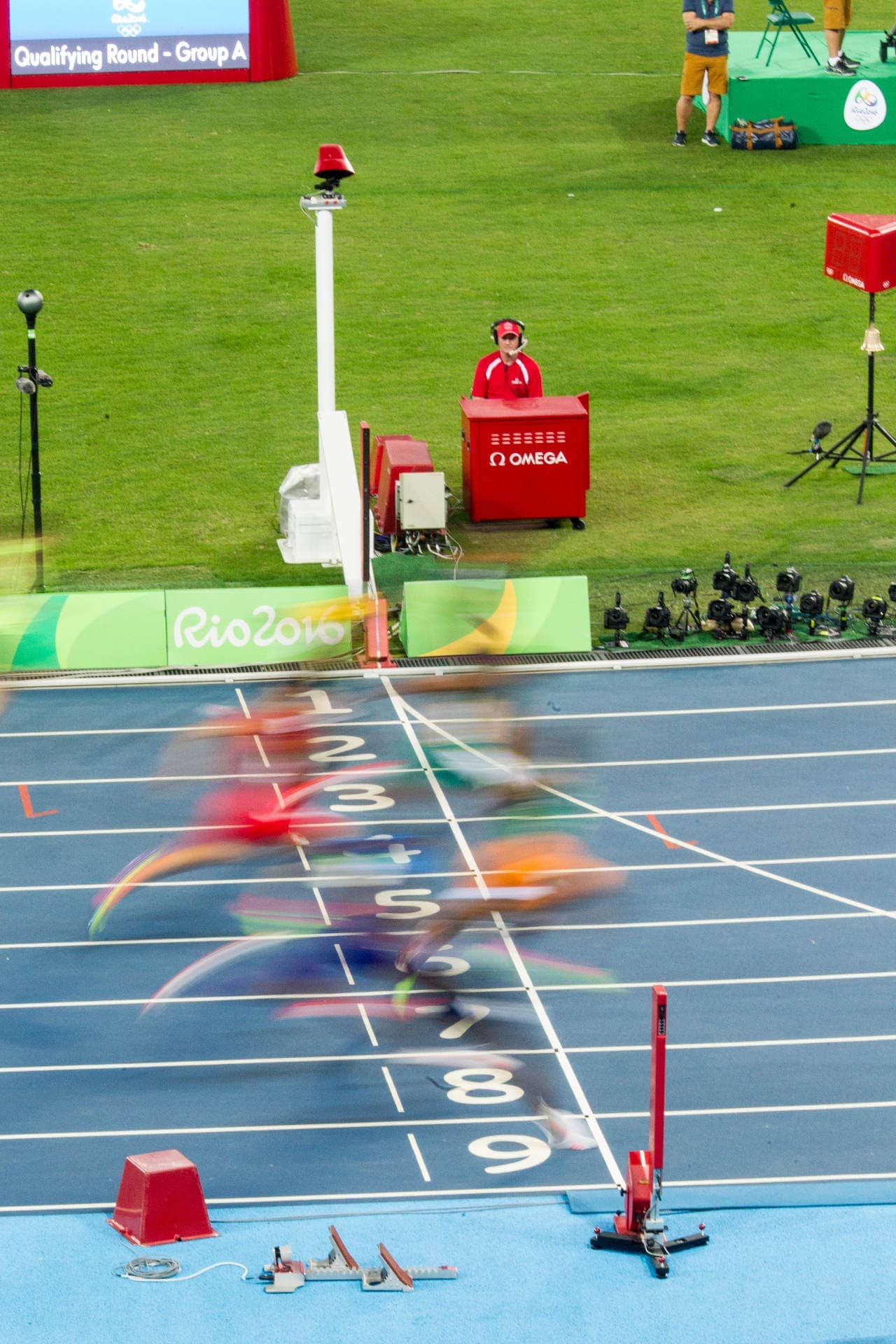 We are going to provide that information to spectators in the stadium. And information will be shared with media, additional info for storytelling. These are technologies will be launched mainly in athletics, swimming, gymnastics (trampoline, mainly, measuring horizontal displacement), and new stuff in beach volleyball. There will be a very detailed analysis of the game, tracking the ball and the athlete, tactical analysis on how they move, how they reacted to particular game situations.
What is the Quantum Timer? (Bye-bye mechanical stopwatches)
The Quantum Timer is the centre and the heart of our timing system. It is capable of measuring up to a millionth of a second. That device is then calibrated according to the sport's need and the sport's rules. So it would measure in tens, hundreds or thousands of a second. That Quantum Timer includes a main device, a backup device, and a battery in case we lose power supply.
What does being the official timekeeper of the Olympic Games since 1932 provide for Omega in the eyes of men's watch enthusiasts, how important is that relationship for Omega, what does it bring?
I think it brings a lot of credibility to the brand. The value that has being the official timekeeper, of precision, of accuracy, the whole attention to detail. The services we provide as timekeeper are exactly the same values that are used to produce our watches. So it brings incredible credibility to our products, to our brand. Something our customers are proud of as well.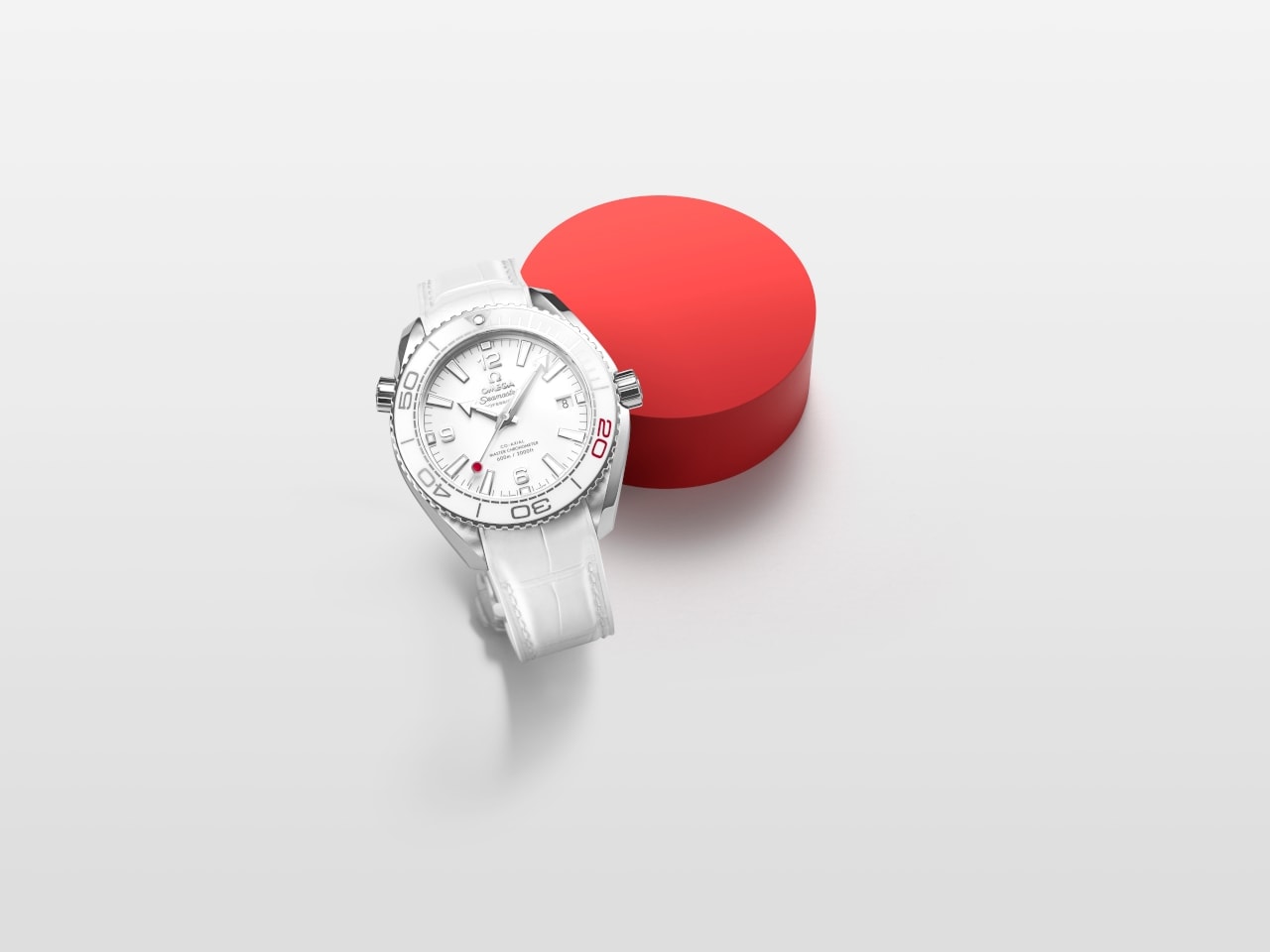 OMEGA Seamaster Planet Ocean Tokyo Edition
What is your vision for servicing the athletes?
Athletes are the ones who have trained their entire lives to live their Olympic dream. They deserve to have a timekeeper that deploys the most advanced technology, and is operated by professionals who know how to operate that equipment. Athletes are also involved and are an integral part of our development process.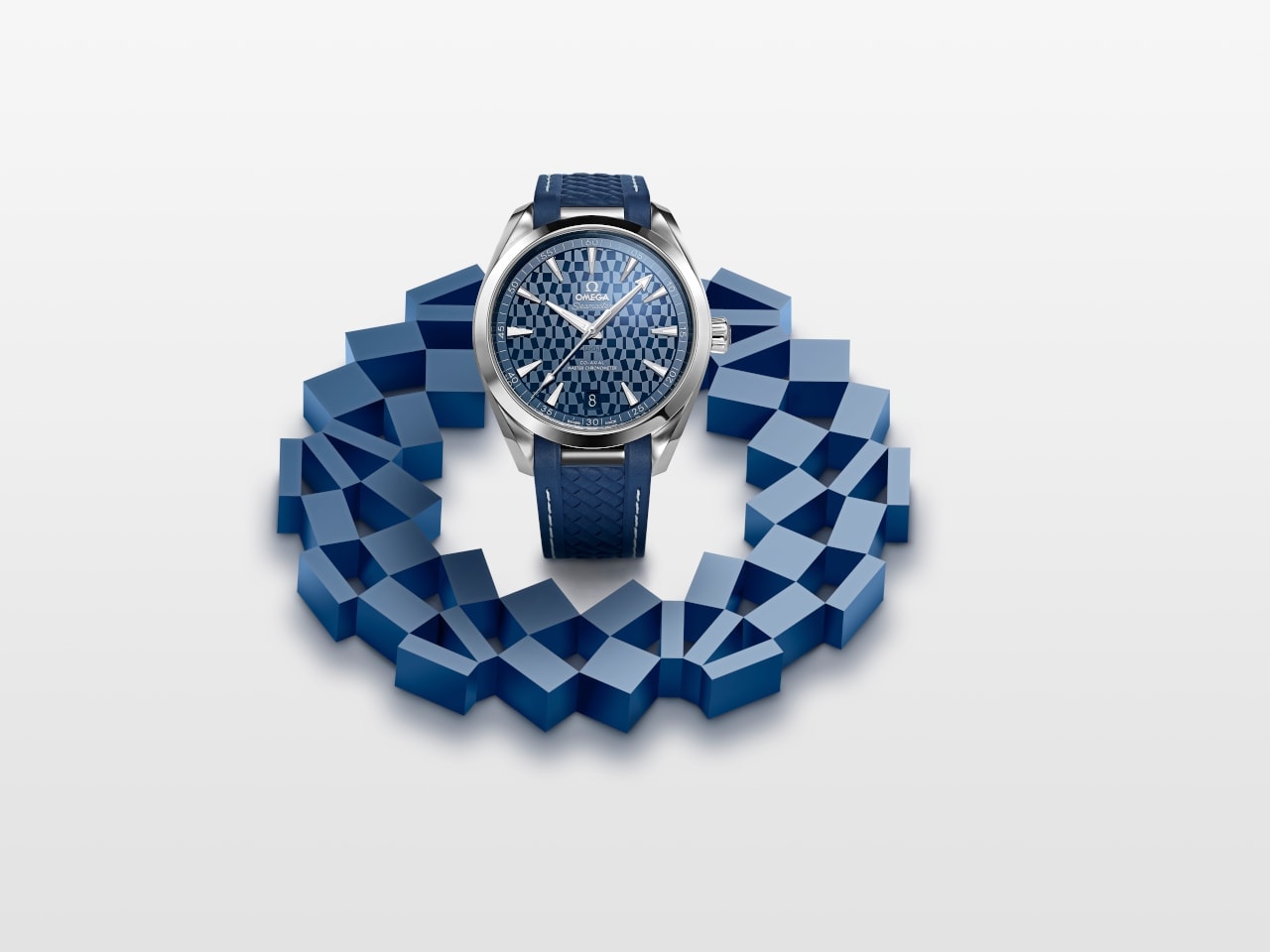 OMEGA Seamaster Aqua Terra Tokyo Edition
When we think of innovation, and developing new technologies, very quickly on they are integrated. We are asking what their thoughts are, is the technology an added value to them. They train with that equipment as well. Our mission has not changed since 1932.
We want to be able to provide athletes with their results as soon as they finish competing. That's why the athletes are always at the centre of what we do. They're the ones who perform. Our job is to record their performance.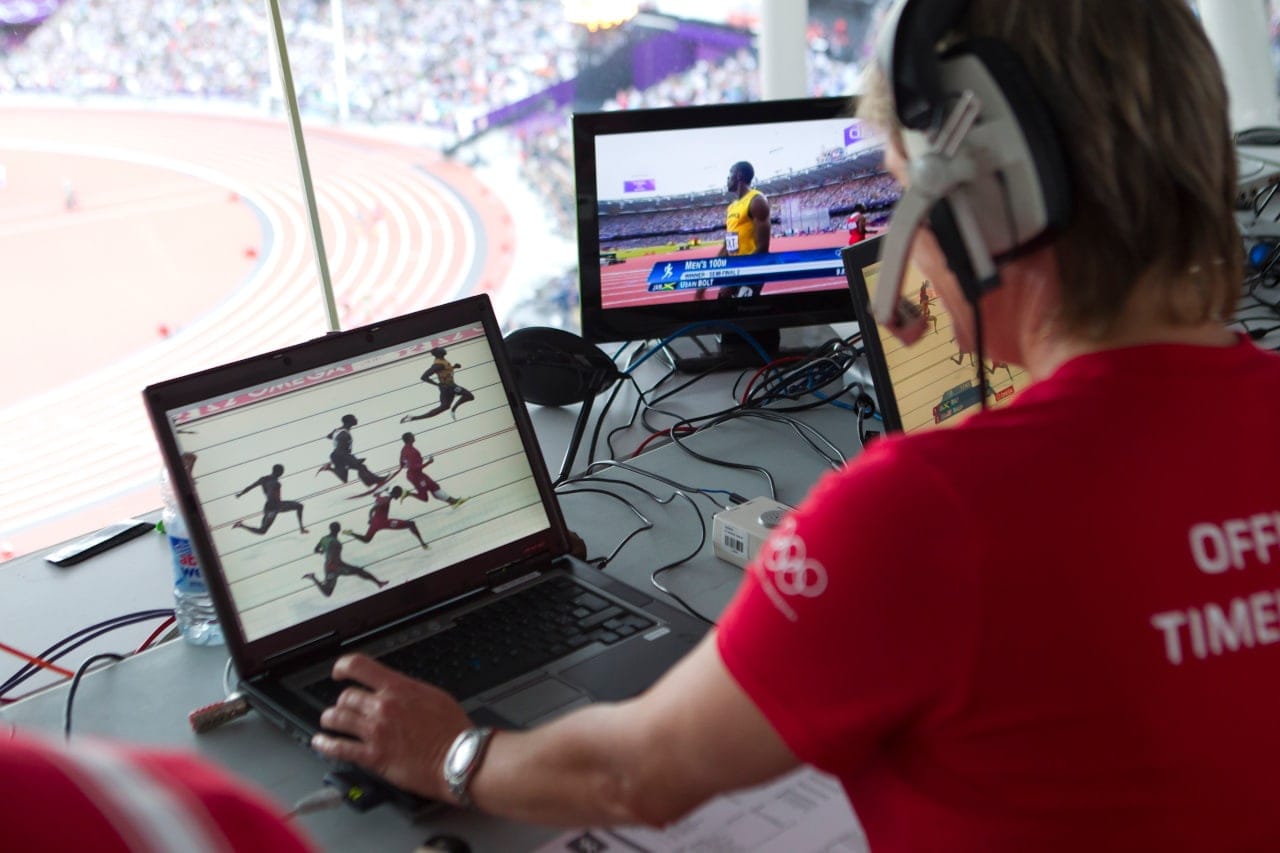 There are new sports, like skateboarding. What are some of the new technologies Omega has prepared for those sports?
There are five new sports. We are in a very fortunate position. We have 100 different solutions for over 100 different sports. These sports are not new to us. We have provided our services to all of them in previous events, just not Olympics. So we had solutions available that we could make fit for Olympics.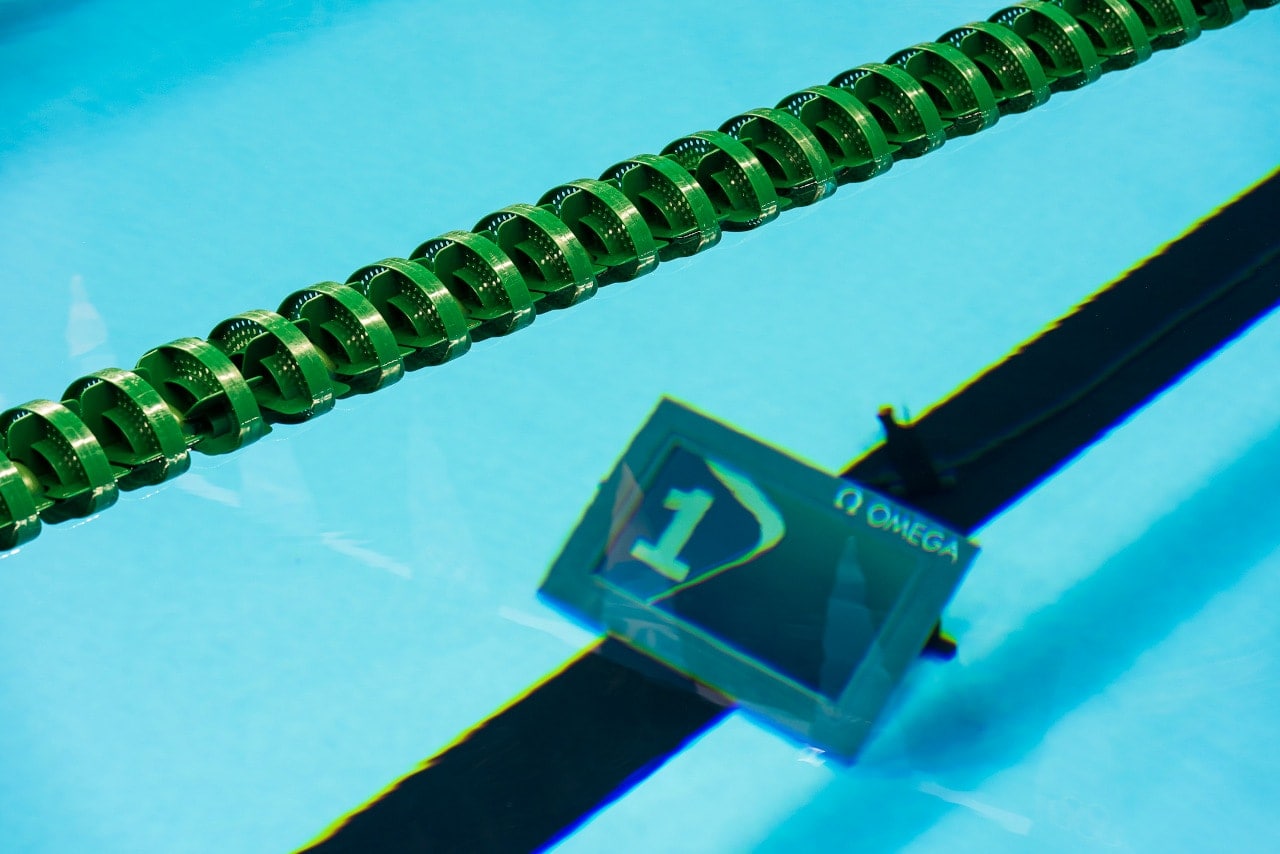 Swimming, underwater lap counter
The Olympics require a different set-up than what is required for World Cups or World Championships. We had to work on total redundancy of all the systems. There is full back-up, called hot back-up, so we can shift and switch from the main system to the back-up system during competition, in case of a need, without losing any information.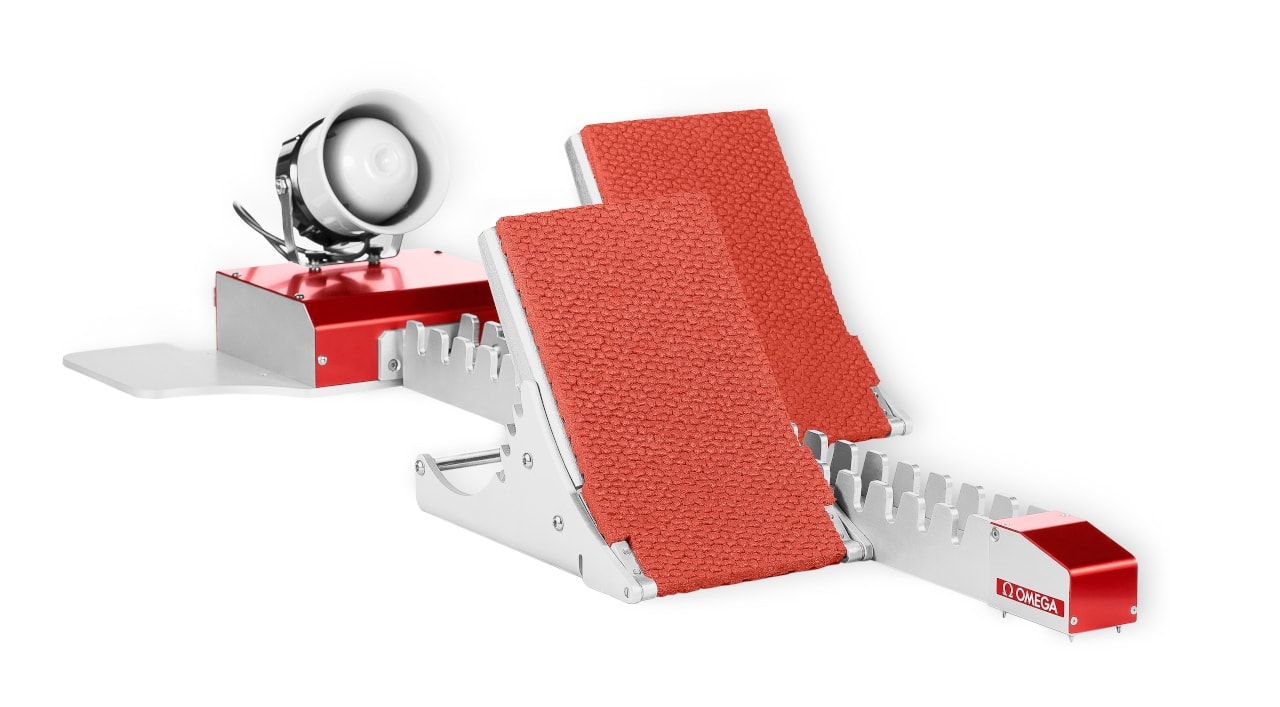 Also, the data processing is specific at the Olympics. So we have been working on the data interfaces and integrated those into the various solutions we had for these sports. What is interesting with the five new sports is there is one in particular that is very unique in the way timekeeping is done.
So far swimming was the only sport where the athlete can stop their time themselves. Now with speed climbing, it's the second sport where the athletes can stop their time themselves. So we'll have a little touchpad installed at the very top of the climbing wall, so the athletes will have to push and stop their time themselves.
With the Olympics being delayed a year, was there an opportunity there for Omega to improve timekeeping technologies?
Yes, we were ready to deploy everything a year ago. However there are a certain number of components we have updated. Taking advantage of replacing some chips, little components that can improve the technology.
We also had some software updates in general, to include the latest versions. So there were no major differences, nothing the athlete would see, or the end user on TV.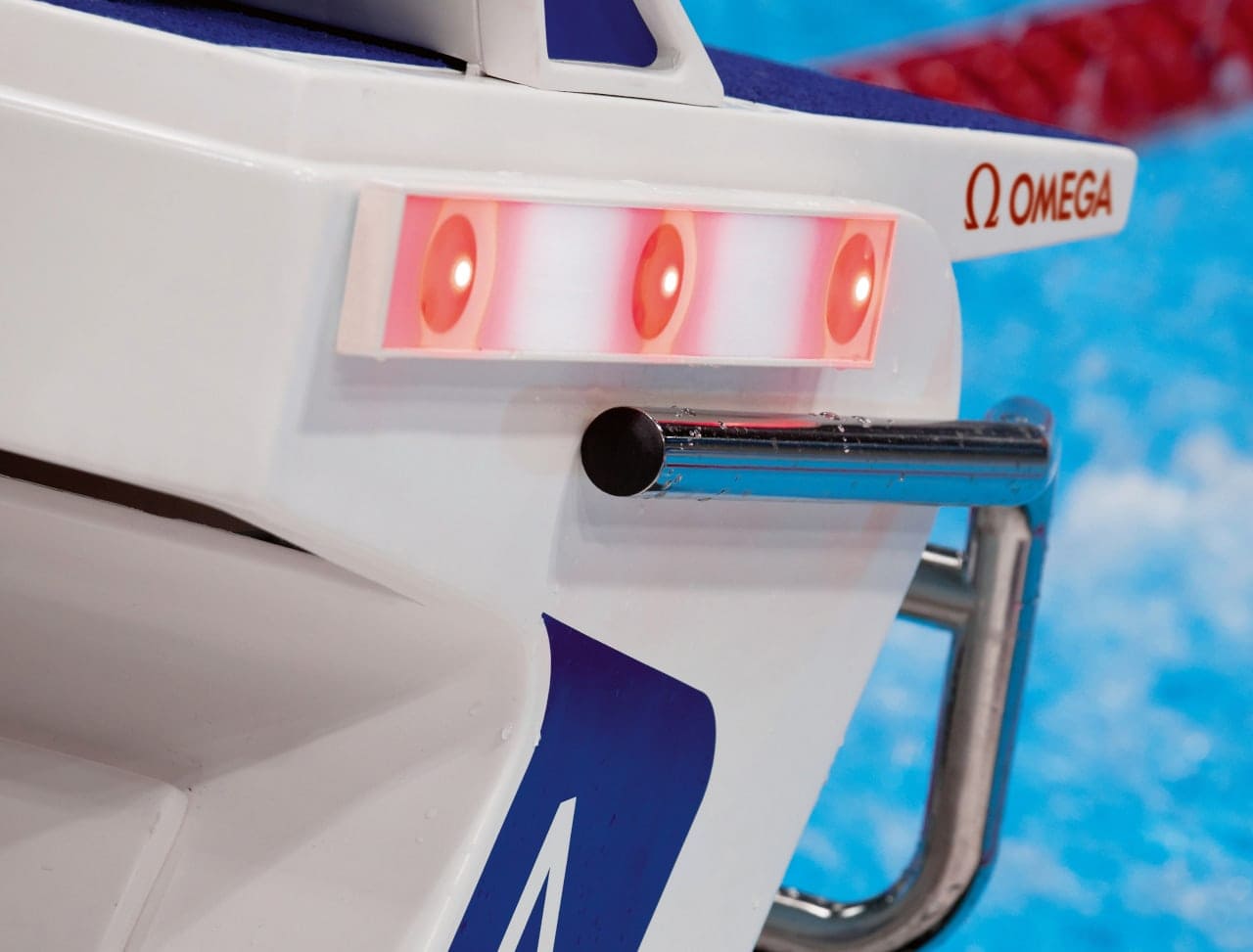 We provide equipment and services to over 500 events per year. The Olympics is just one event of many. We are constantly looking at how we can improve. There are three-four major stakeholders who are providing feedback for our innovation. On the one hand it's the athletes and coaches, who provide feedback and give ideas on how we can improve and innovate.
We have federations who have ideas also on how they want to evolve their sports. There are timekeepers themselves who operate the equipment. And our engineers who understand the technology market, and will have ideas on what new technology to be included in our timekeeping devices.
How is technology evolving? And tell us about the pressure that comes with being the Official Timekeeper of the Olympics?
In Tokyo there will be 530 timekeepers overall, providing all the results in all sports to all athletes participating. A lot of eyes are there. We will entertain debriefing later on what areas we can improve. With the motion sensors and positioning systems that we are introducing now for Tokyo, over time we will be able to analyze the performance of athletes not only within one race, but also throughout the years. Events at different Olympics for example.
I think that's going to be very interesting and groundbreaking. Because we can see the evolution of performance of athletes, to the smallest detail. There will be an explanation of where they gained time, where they lost it. That will be a very important part of future performance analysis.

The role of Official Timekeeper comes with a lot of pressure. We cannot have any mistakes. Everything needs to be correct the very first time. This makes us a true working partner of the IOC, the athletes and the organizing committee.
Having said that we are also very close to the emotion of the athletes, and to their performance. Seeing them realize their Olympic dreams is the biggest reward for me.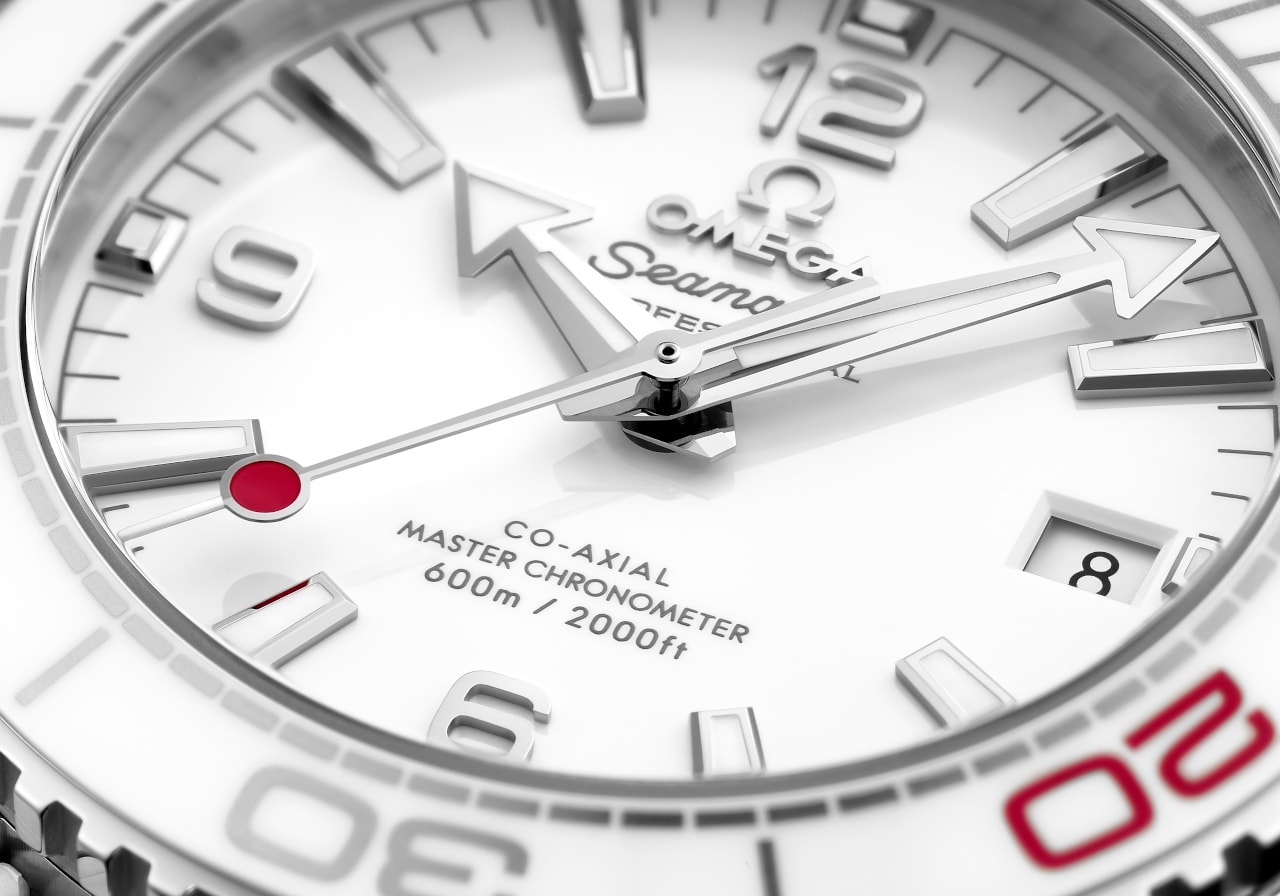 OMEGA Seamaster Planet Ocean Tokyo Edition