The Toronto real estate market remained robust in May, according to the Toronto Regional Real Estate Board. Although not quite the same as March's peak, and well short of the May 2016 record. There is a strong demand for housing in all parts of the GTA, fuelled by confidence in economic recovery and low borrowing costs. And luxury condominiums – like this one in Toronto's popular Distillery District (33 Mill St., Suite 3203) – are leading the charge.
Related: Inflation is rising. What does that mean for mortgage rates?
"Buyers are looking for larger spaces, especially in the downtown core," says Layla Yacout, sales representative for Property.ca Realty Inc. Brokerage, who is selling the Distillery District penthouse.
"International inquiries on high-end homes listed in Toronto, Montreal and Vancouver are really on the rise now," she adds. "As we come out of the pandemic, and travel restrictions relax, that should increase. Some buyers will buy luxury properties virtually, but many still want to travel here. They want to see homes and neighbourhoods with their own eyes."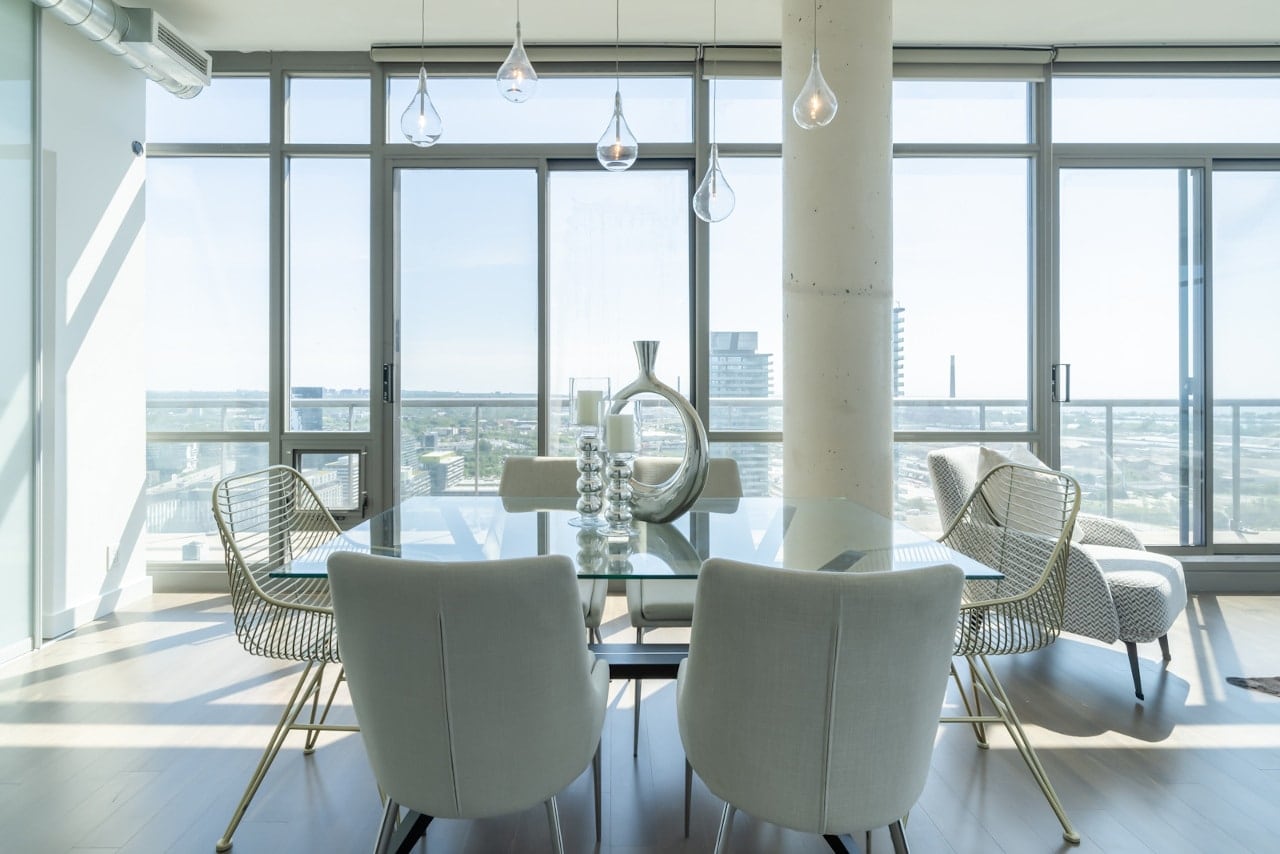 "Canada was the fifth most enquired about country by Chinese and American buyers in 2020 with Toronto being the most popular city," Layla says.
Adds TRREB Chief Market Analyst Jason Mercer: "While sales have trended off the March 2021 peak, so too have new listings. This means that people actively looking to purchase a home continue to face a lot of competition from other buyers, which results in very strong upward pressure on selling prices. This competition is becoming more widespread with tighter market conditions in the condominium apartment segment as well."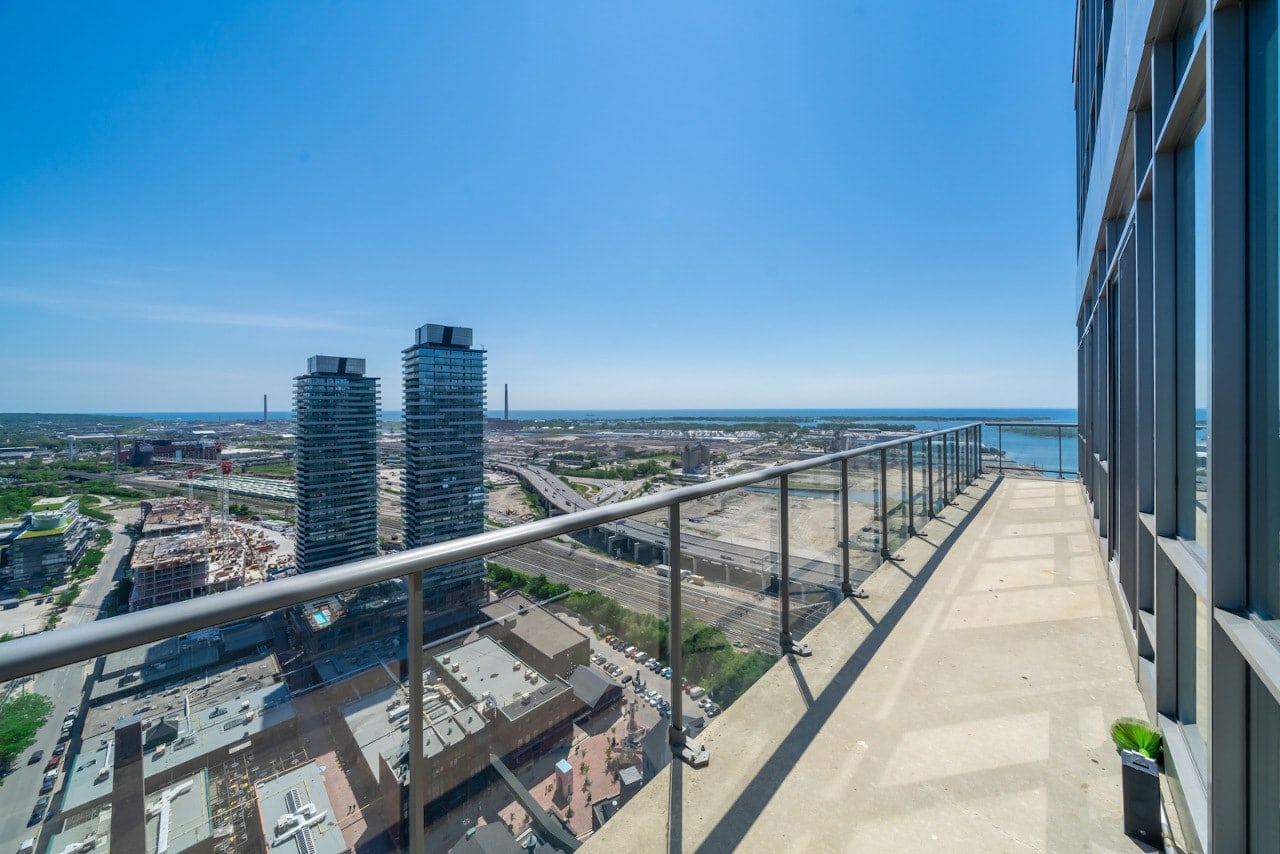 Canada's best luxury website: Brilliant city and lake views, in the heart of the Distillery District
So that means unique properties like this one rise to the top of the pile. People want luxury touch points. They want amenities, convenience, to feel like they're in the heart of the action. They want views. And this penthouse home, being as high as it is, with a 200-square-foot balcony, delivers. The new owner will have unobstructed lake and city views.
"What makes this property unique is the wrap-around corner, with unobstructed lake and city views," Layla says
With two bedrooms, two bathrooms and two parking spots, at 1,049 square feet, the home has ample space. It's a relatively new building (12 years old), in the centre of one of Toronto's trendier areas.
"There are very few penthouses with lake views and two parking spots," she says.
Click on image to enlarge and view gallery
Features include ten-foot ceilings, two lockers side by side, a custom Italian kitchen with integrated appliances, soft-close drawers, and Bisazza custom backsplash.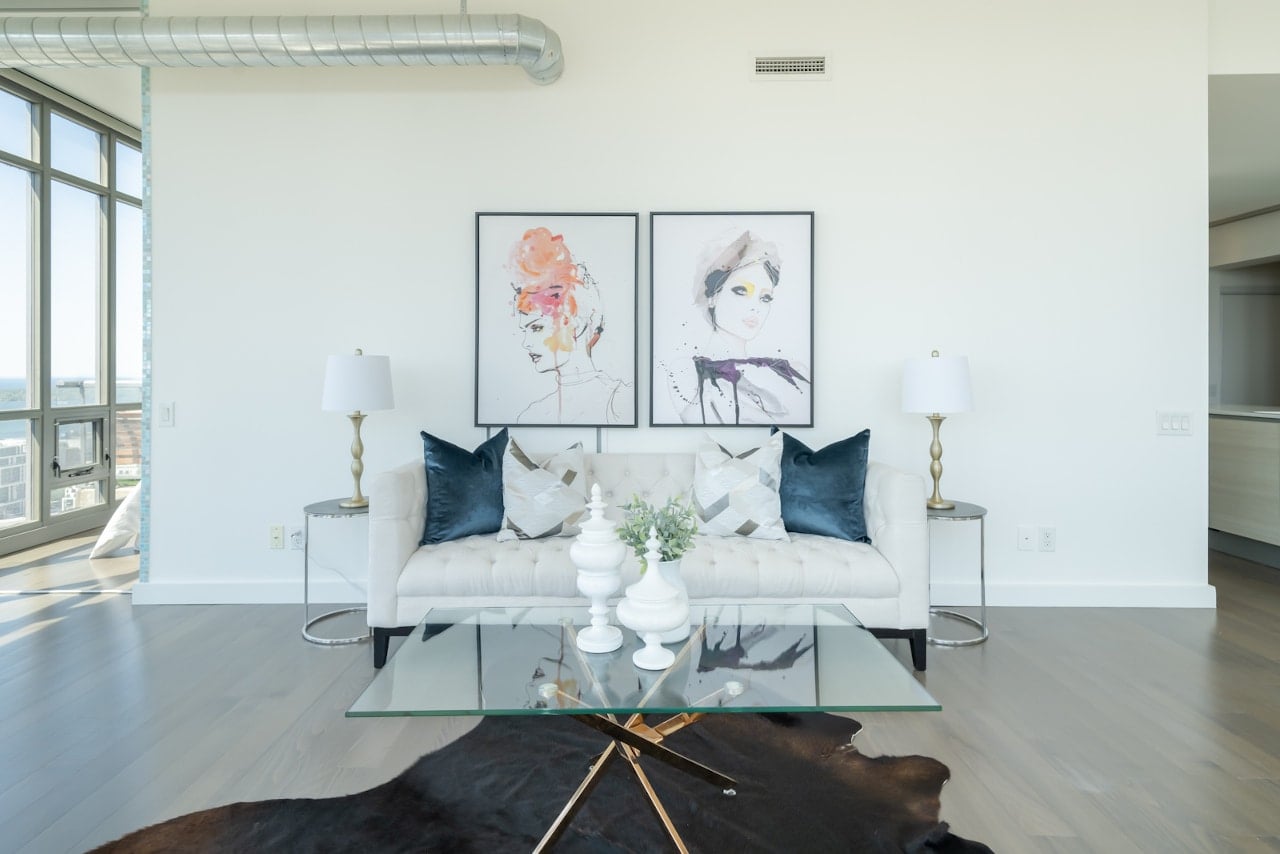 Distillery District is set amongst quaint 19th-century buildings, once housing a large whisky distillery. Thousands walk its cobblestone streets to shop its boutiques and one-of-a-kind shops, sip the best coffee in the city, or dine under a starry evening sky. Art lovers come there for the galleries, outdoor sculptures, and dance, music and stage performances.
"Distillery is an incredibly unique and authentic and historical area," Layla says.
The sales price for the property at 33 Mill St., Suite 3203, is $1,158,400. Interested in hearing more about this property? You can reach out to Layla Yacout direct at 416-624-3018 or via email at [email protected].
SPONSORED CONTENT