Most of us know the close connection former British prime minister Winston Churchill had with Cuban cigars, especially Romeo y Julieta. The Wide Churchill remains one of the more popular vitolas. Churchill was a legendary drinker, but he was also a legendary Cuban cigar smoker – as many as 10 per day. According to one biography, his wife made a sort-of bib for him, so that when he was in bed with a scotch and cigar it would protect the ashes from damaging his clothes.
Last week, one of Churchill's cigar butts sold at an auction for just over $7300! The legend never dies. (Top image: Bellmans Auctions.)
Great walking sticks, Part 1
With summer now here, try this Rafael Gonzalez 88 Asia Pacifico Regional Edition 2016 – beautifully smooth, about a 45-minute smoke time, nice nutty and creamy flavour with some mild spice. This perfecto was rolled with the Britanicas Extra factory size with both ends tapered off, quickly becoming a popular regional choice.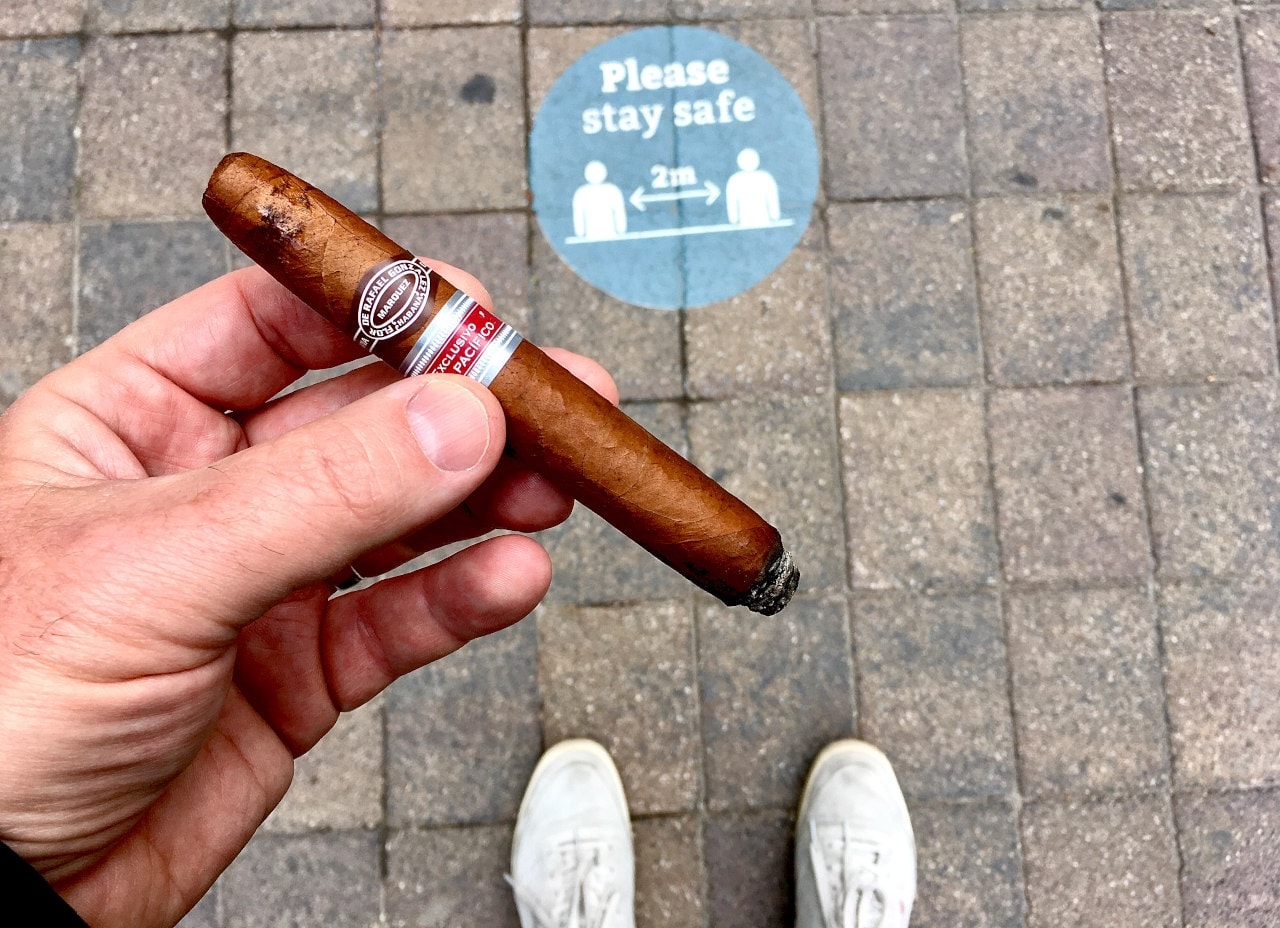 Latest Cuba Regional Edition goes to Mexico
Cuba's latest Regional Edition cigar is now on sale in Mexico, a Ramon Allones figurado. Called the Ramon Allones Perfecto Exclusivo Mexico, it sells in boxes of ten. The cigar is 6 ¼ includes long, with a 47-ring gauge.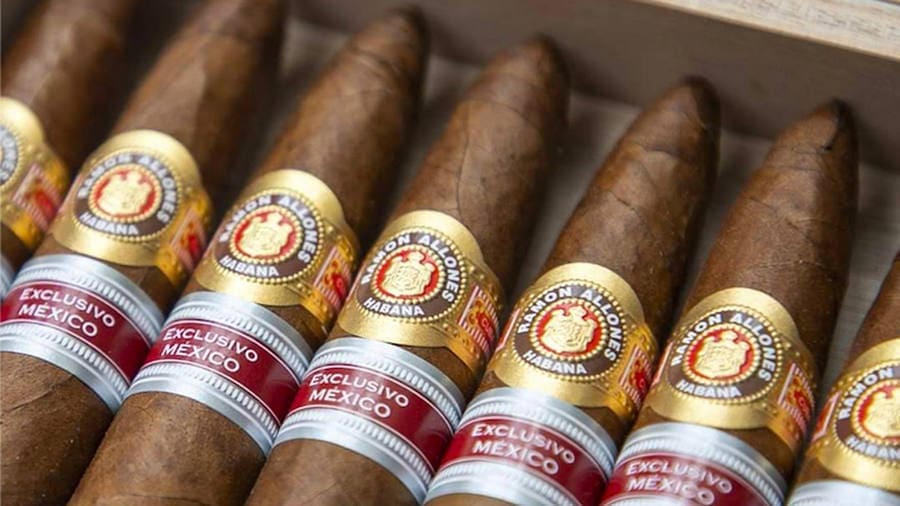 Image source: Habanos S.A.
Cuban cigars: How to spot a fake. Part 1
How many times have you been approached by someone trying to sell you a "Cuban cigar" only to find out it was fake? I can remember living on an island just off of Cancun where I'd be jumped by a dozen "Cuban" cigars sales people every time I walked downtown. Which were fake? Which were real? Your head would spin. Tip No. 1 in spotting a fake: If it doesn't have an authentic Habanos packaging or band on the cigar, just keep walking. Those fake bands often don't have embossing or the colour is wrong. And another one, since I saw this a lot in Mexico – if the cigars have a glass or clear lid in its box packaging, they're fake.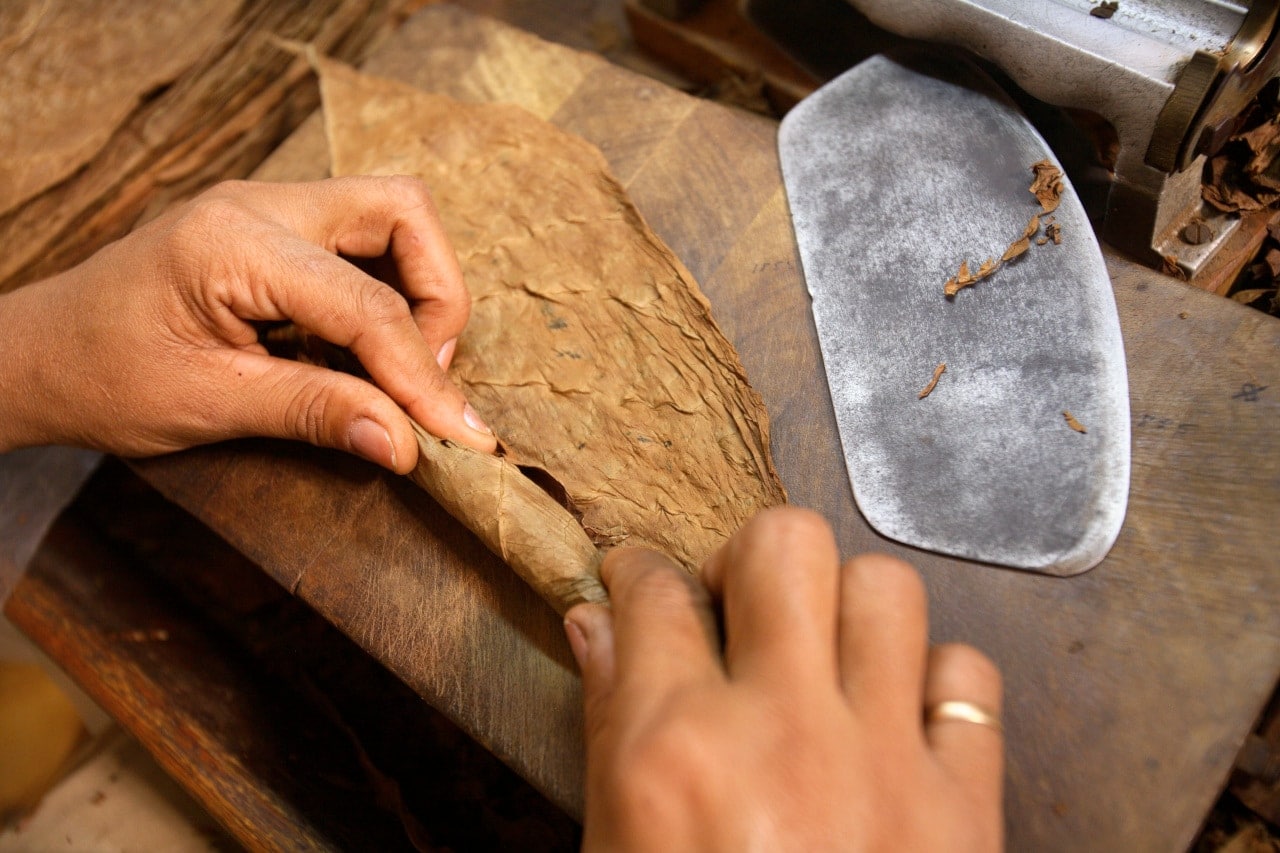 Image source: Habanos S.A.
China top market for Cuban cigars
China has displaced Spain as the top market for Cuban cigars, Habanos S.A. state cigar monopoly said, but global revenue for cigars was still down 4%, to $507 million, in 2020. Cigars are one of Cuba's main exports. A global shutdown of tourism due to the pandemic was the obvious reason, as countries that rely on tourism got hit, and that included declines in sales at duty free. By the way, a must-stop if you ever travel to China, that really marks the heightened popularity of fine cigars there, is the Davidoff Lounge, located at the opulent Ritz-Carlton hotel in Beijing.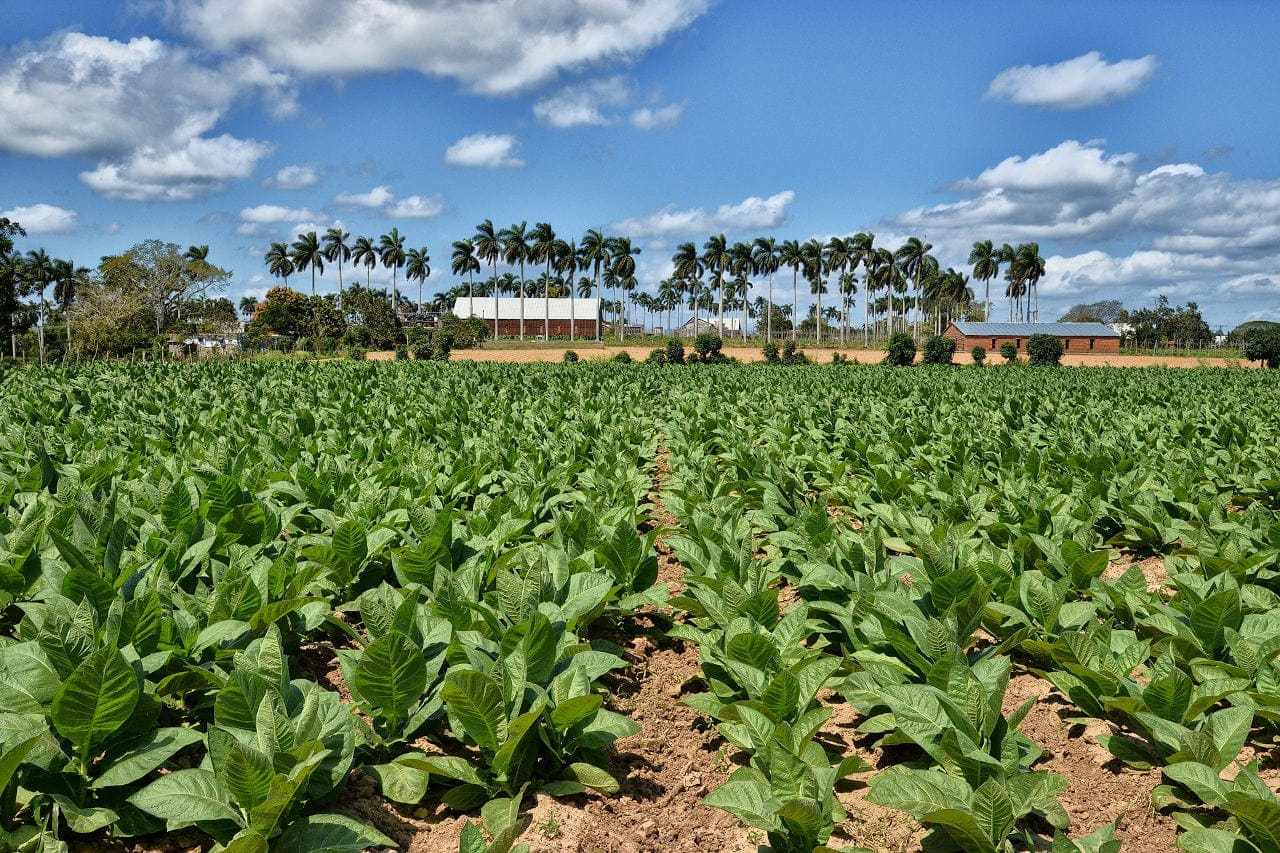 Image source: Habanos S.A.