It was not going to take long before someone had to come in and attempt to outdo Tesla at its own game. The EV start-up scene is getting intense with a swarm of new companies tinkering with the Tesla philosophy and polishing off the edges. Of all the new EVs, the...
read more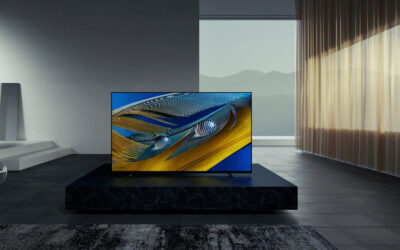 The annual consumer electronics show known as CES is where we first learn about all the new TV technology and see what's on the horizon when it comes to our home theatres. Related: Buying a home in the suburbs? Check out the latest in home security tech Though it was...
read more
Dogs are more than just pets. They're like our children, and we treasure them as part of the family. They're our companions. Our best friends. So it's just natural that for the holidays you'll want to treat your dog to an extra special gift. Related: Luxury Institute:...
read more
With the holidays just around the corner, you might need some last minute ideas for winning Christmas gifts. There have been a lot of great product releases this year, so if these aren't already under your tree, now's the time to click, "add to cart". Related: Buying...
read more
With the exodus from big cities underway thanks to the COVID-19 pandemic, home security technology is becoming more important. Apartment and condo dwellers probably had very little to worry about in the way of home security. That's thanks to controlled entries plus...
read more
As we spend more time in our homes and personal spaces, it's no wonder we're looking to make those spaces more functional and fun. So it's timely then that Samsung has announced its 4K QLED outdoor TV and soundbar. These are made to withstand harsh Canadian weather....
read more