Entrepreneurs: Starting a luxury decor or interior design startup on your own can be very rewarding. Not only do you have the chance to make a good profit, but you also get to be your own boss. With that said, finding the right business idea isn't easy. Related: CES...
read more
The iGaming industry has been snowballing in recent years and it does not appear to be slowing down anytime soon. Related: Five tips in preparing for a professional gambling career Naturally, this growth is good news for the world's economy, including Canada, as it...
read more
One of the most loved social media platforms these days is Instagram. It has taken the mobile photo-sharing niche by storm and become a top name on networking sites. Related: CES 2022 Show: Five cutting edge items for your luxury home More than 700 million active...
read more
Heading online for luxury clothes can be a great way to find exclusive deals and pieces you won't find anywhere else. It can also be a good option for people who don't feel like taking a trip to Tokyo or Milan every time they want to get their hands on the latest...
read more
The Consumer Electronics Show is wrapped up for 2022, bringing us glimpses of the hottest new tech and showing us the gadgets you'll be snapping up as soon as they hit the shelves this year. If you're after the stuff that will turn people's heads and have their jaws...
read more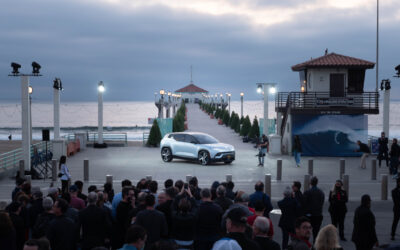 The automobile has reached an interesting time in its journey. It has rapidly progressed from just being a means of transport to a software infused cocoon. The plunge towards electric mobility has thrown the doors wide open for more players to come in and stake a...
read more