Thanks to some of the most prominent young male celebrities on the scene today, men's jewellery is once again in the spotlight. Everyone from Harry Styles and Timothée Chalamet, to Shawn Mendes, Maluma, and A$AP Rocky is showing off new and inventive ways of sporting chokers, rings, and bracelets. It's hard not to jump on the bandwagon.
Related: Men's watches and jewellery are great go-to options for Christmas season
And while rocking a classic timepiece isn't going anywhere, more and more men are opting to complement and even accentuate their beloved watch with a statement bracelet.
Here are some of our top picks for the trendiest statement makers when it comes to men's bracelets.
Handcrafted in Turkey by skilled artisans, this enigmatic piece features three distinct strands of obsidian, lava, and silver beads carefully fused together into one unique creation. Accentuated by a classic strip of leather, the interior of the bracelet is marked by a signature John Varvatos hallmark. It's finished with a striking skull clasp. $558.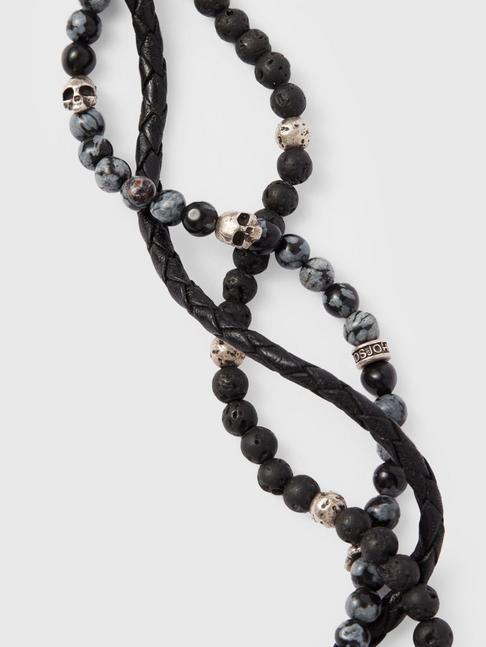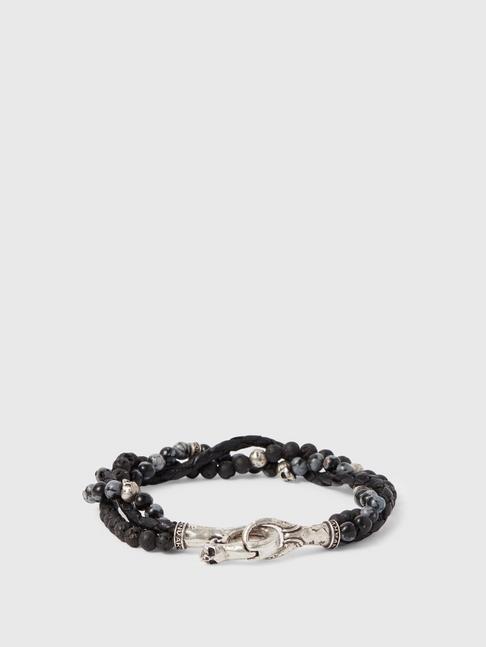 This limited-edition bracelet is completely handmade. It features an intricate design of 18k gold links fastened together with the signature VEERT logo in a beautiful vermeil green enamel. Each one of the 115 pieces is nickel-free, adjustable to fit any wrist. It comes with a VEERT jewellery box and velvet pouch. $416.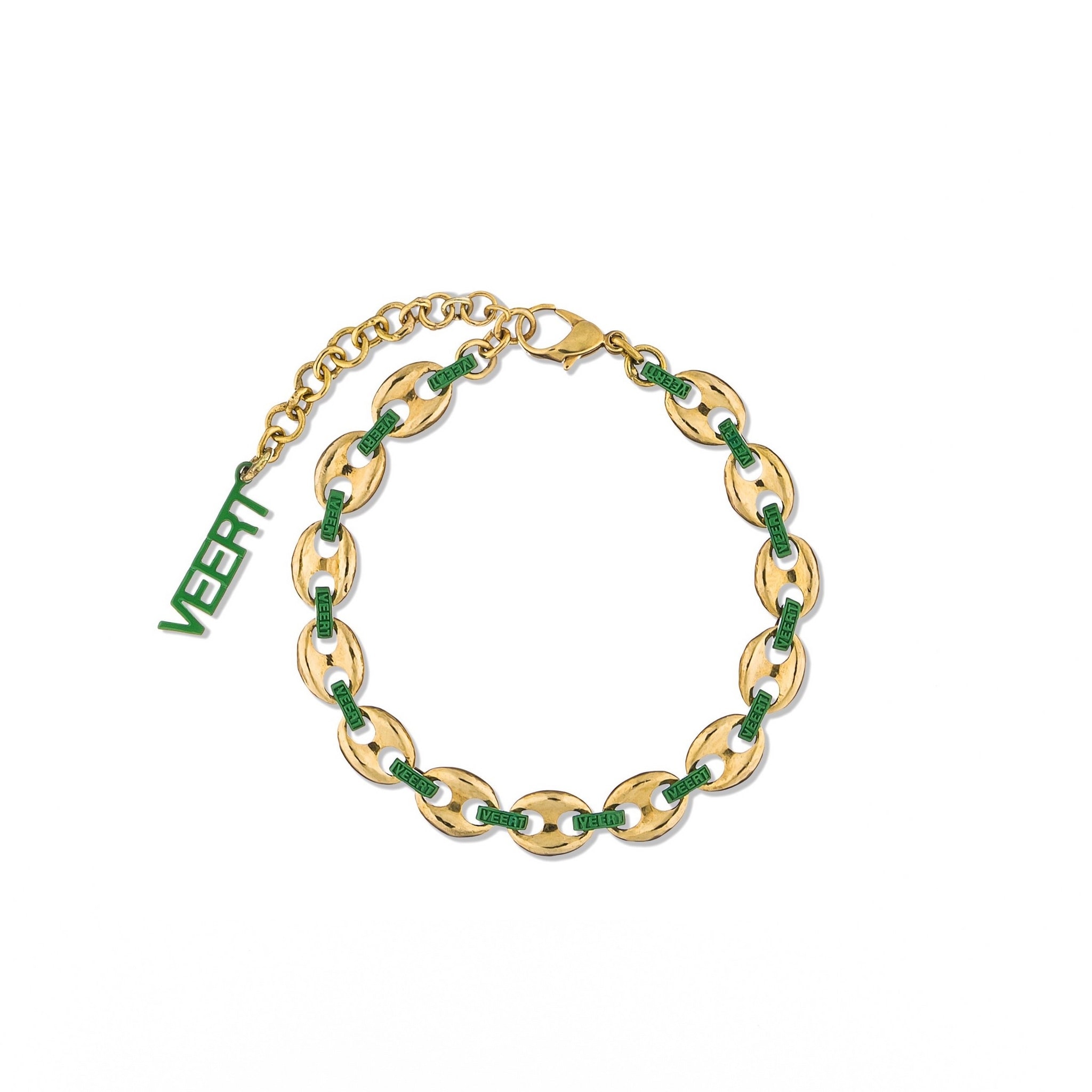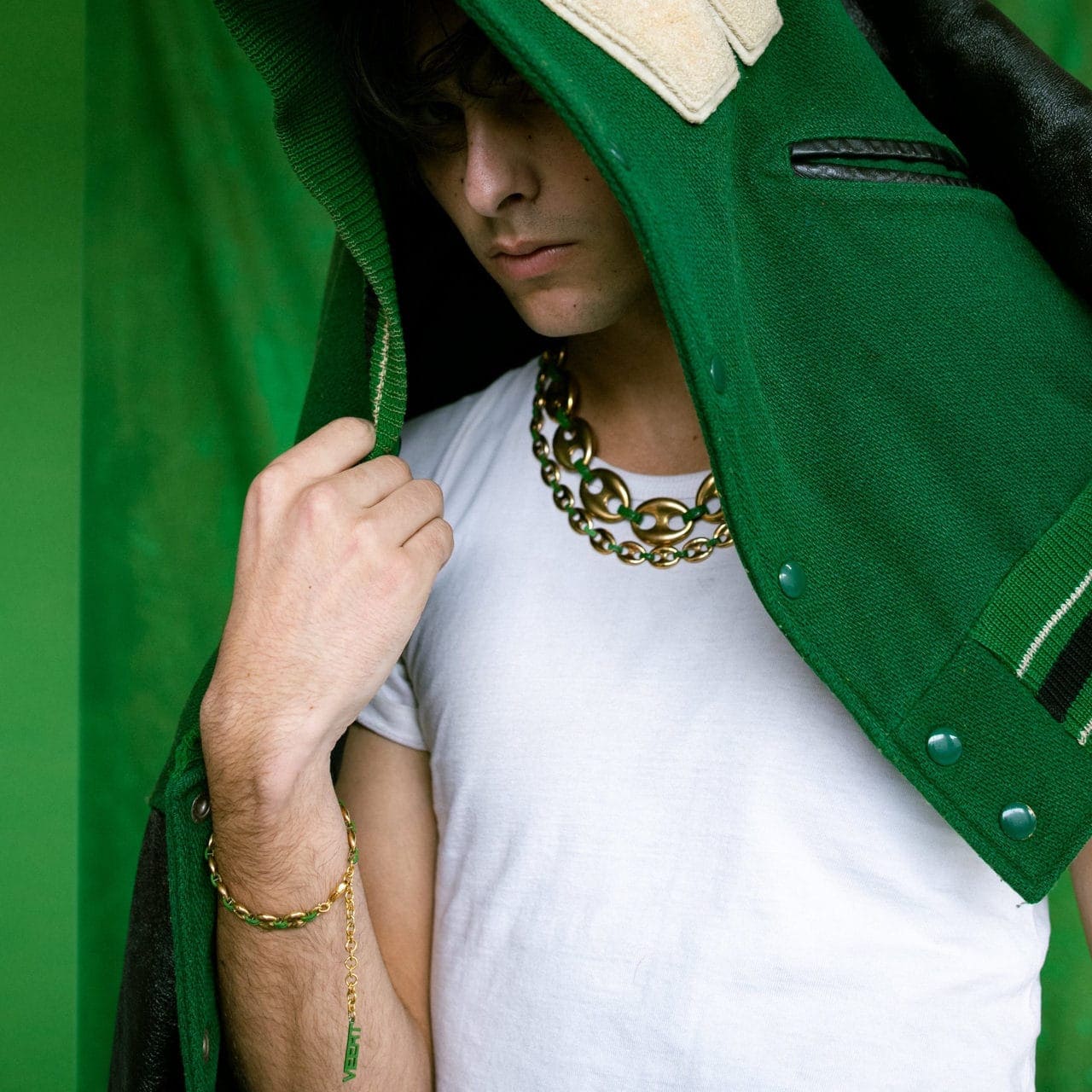 John Hardy is known for making some of the hottest men's jewellery pieces on the market. This particular piece doesn't disappoint. It features a wide band of sterling silver chains, and a 26mm gauge. It also has a sturdy pusher clasp. This bracelet is ideal for pairing with your favourite silver watch. $2700.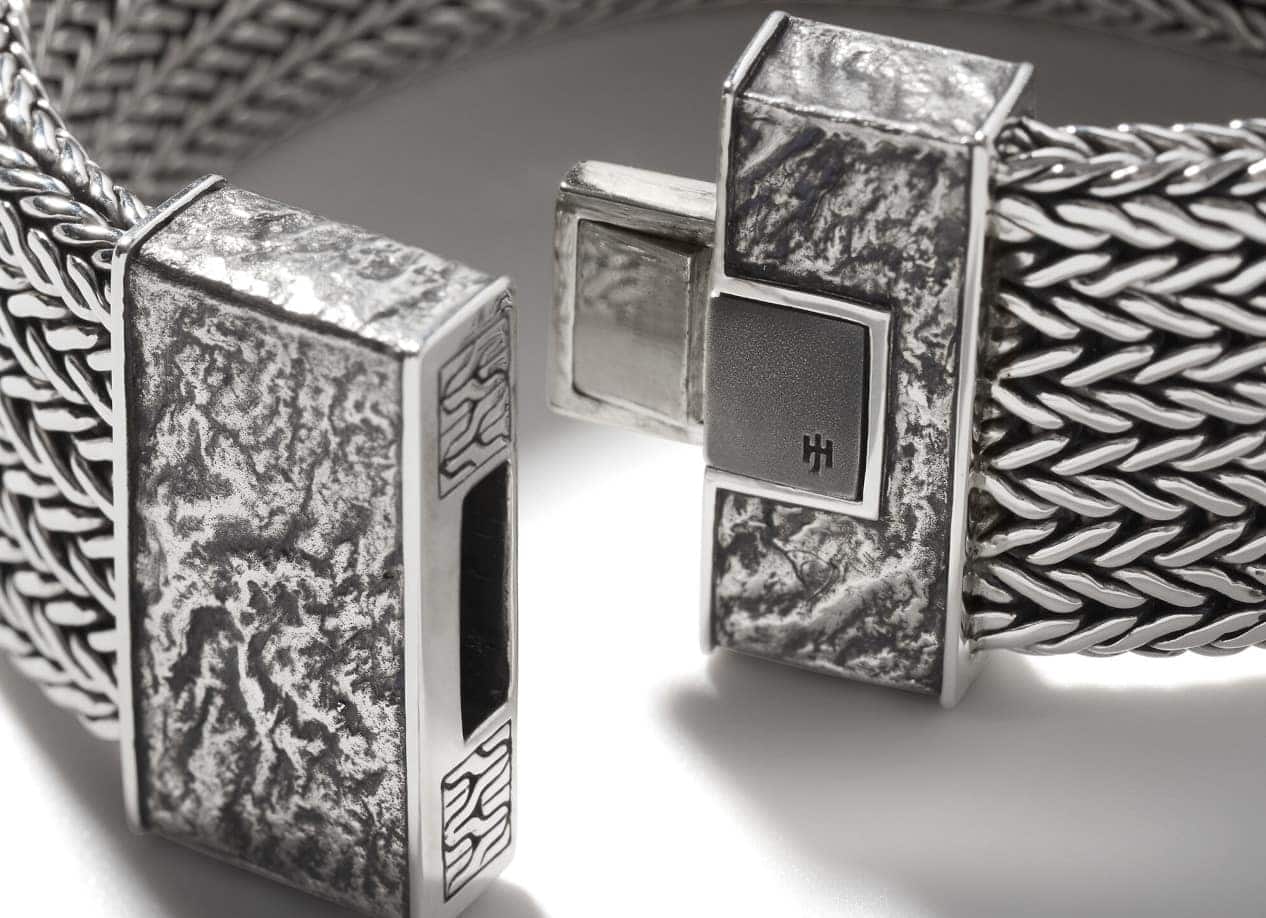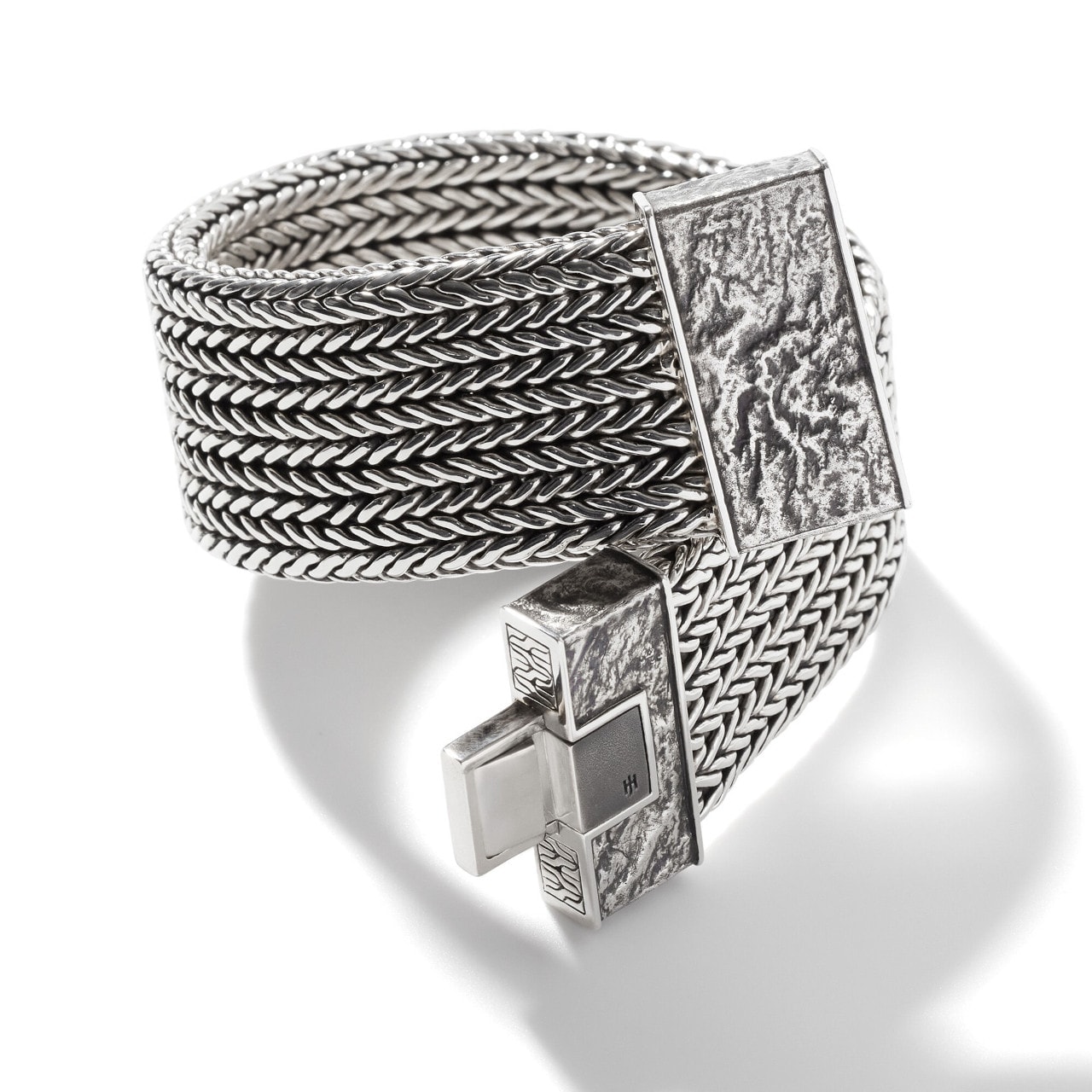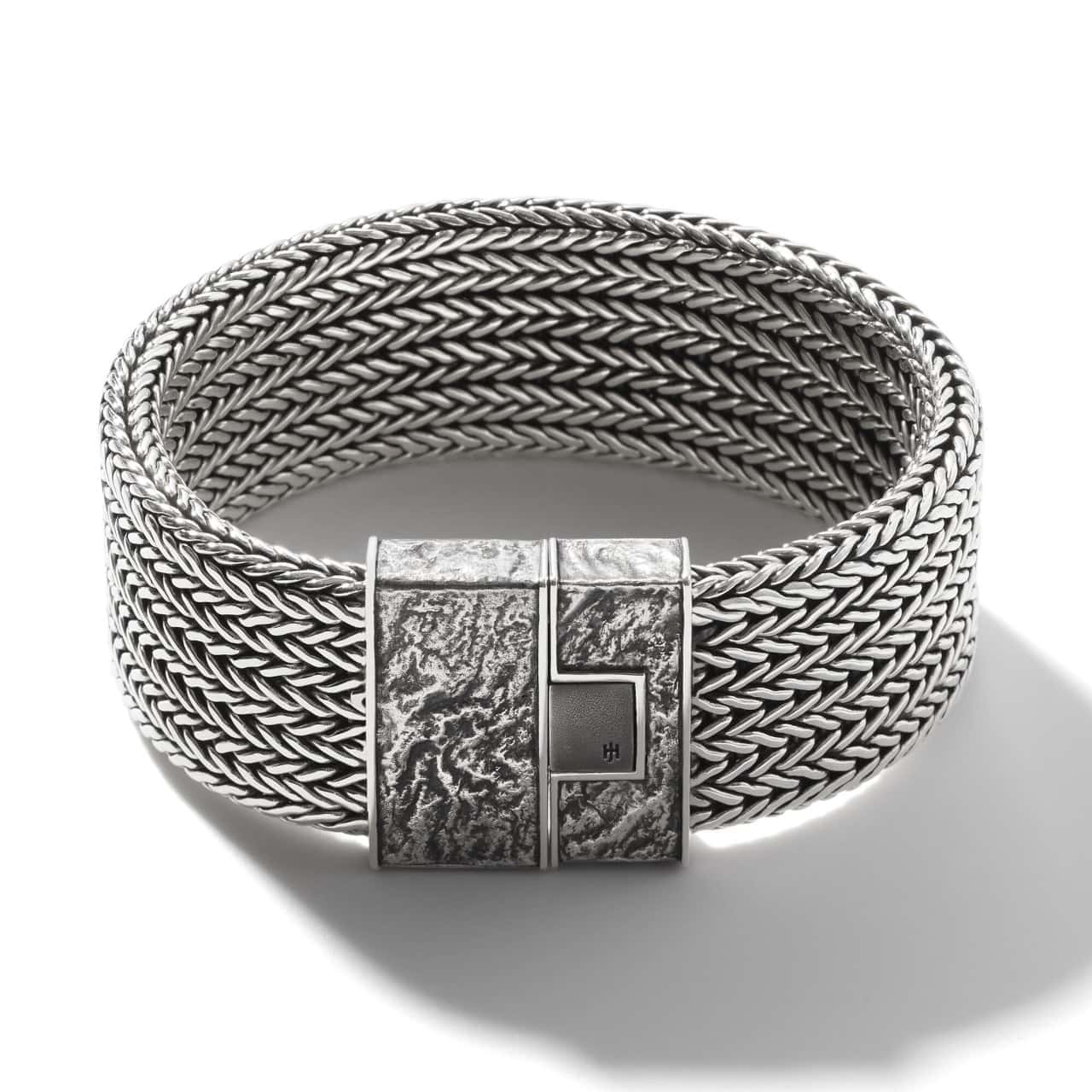 This men's bracelet is a fitting homage to the late genius Virgil Abloh. Bold yet simple, the chain bracelet from Off-White features the brand's signature arrows plaque amidst a collection of interlocked silver-toned metal links. It also serves as yet another ideal option for pairing with a classic, steel timepiece. $6541.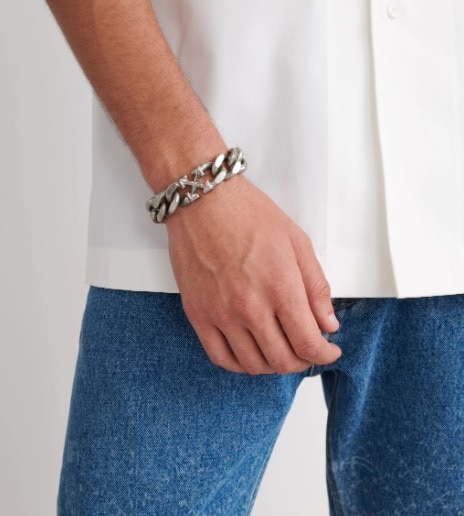 Steering away from the conventional, this statement piece from Vitaly is a hard one to miss. An angular stainless-steel cuff, the Rebound features a unique and organic shape. It has spring-loaded hinges along the bottom to allow for a snug fit and ease of wear around the wrist. $237.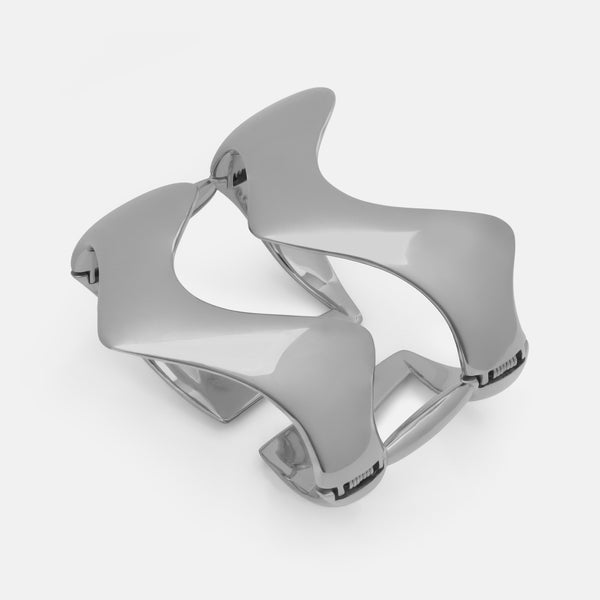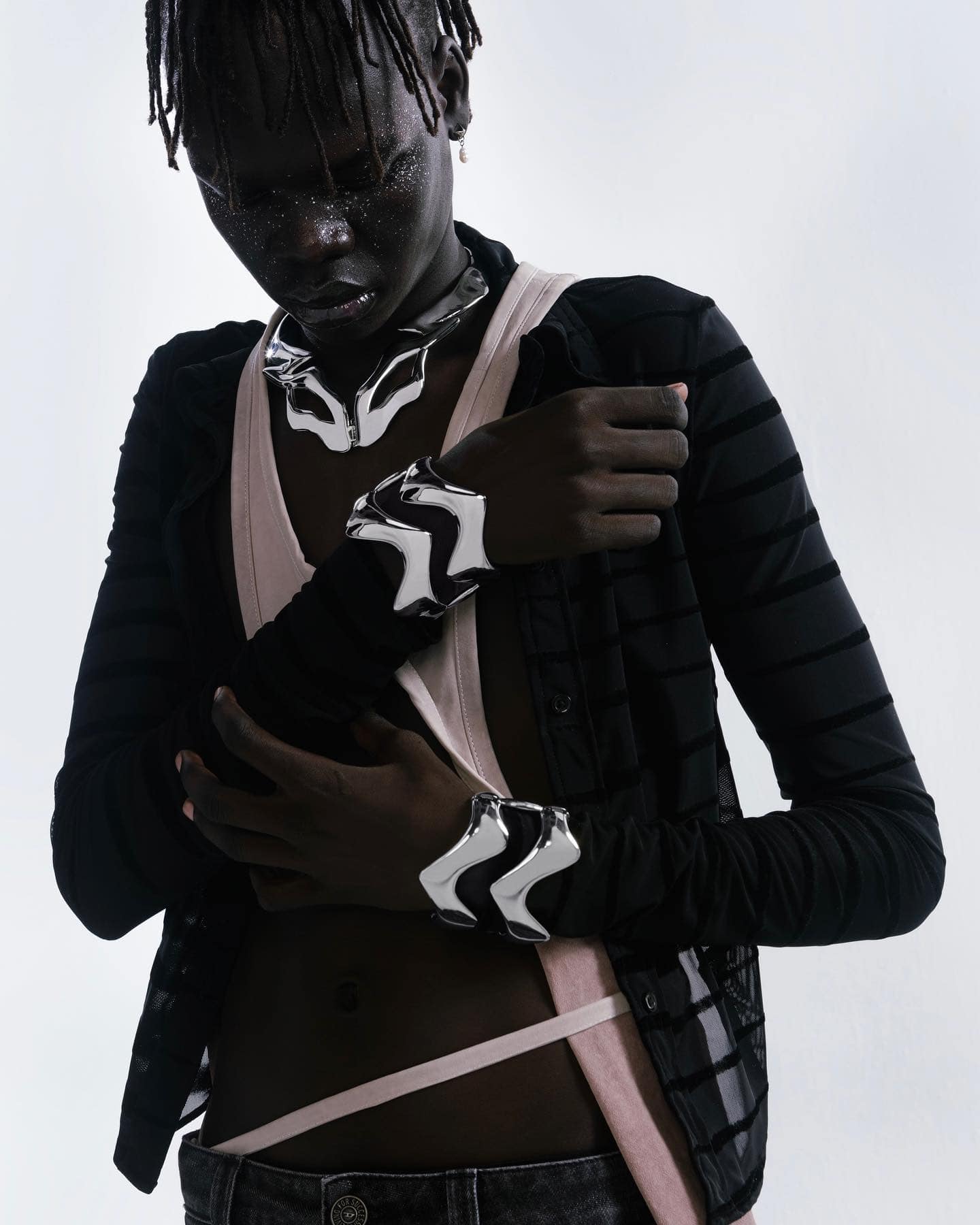 From a collaboration between Dior and Japanese luxury fashion brand Sacai comes this adventurous take on a unisex statement bracelet. Featuring an unusual asymmetric design, each piece has faceted and irregular links. They are marked with a gold and silver finish brass Christian Dior logo sliding closure. A double strand of white resin pearls adds a touch of elegance. The interior shows off a Dior and Sacai engraving detail. $1250.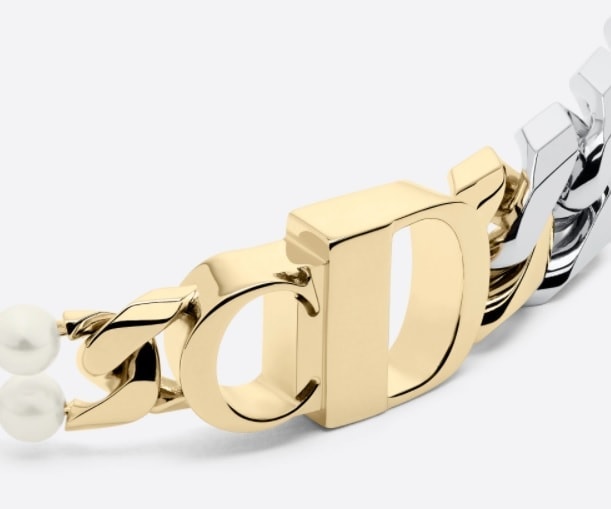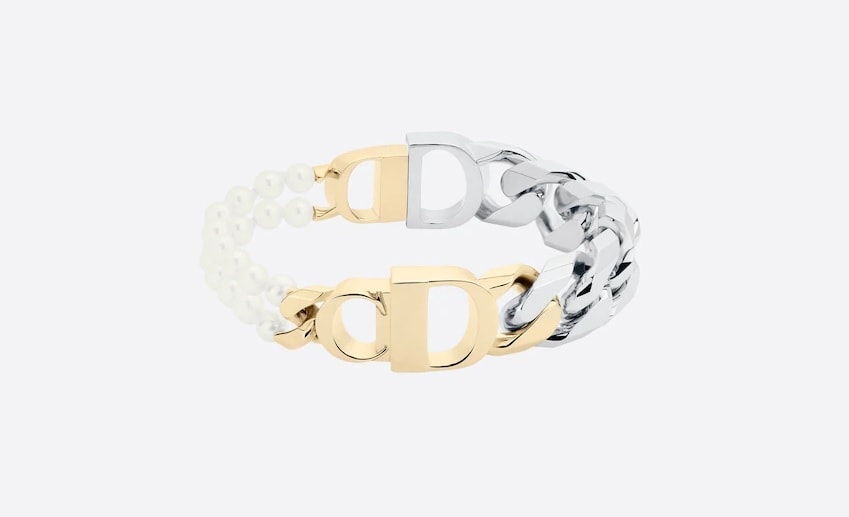 Inspired by the "ouroboros" – an ancient symbol depicting a serpent eating its own tail – the Full Circle bracelet from William Henry is not an understatement. The piece features a sterling silver head with a hinged and spring-loaded jaw. It opens and closes to release or clasp the tail. Each piece is highlighted by a pair of luminous red topaz eyes and a series of pinned and laser-welded rattles for a one-of-a-kind tail mechanism. $1250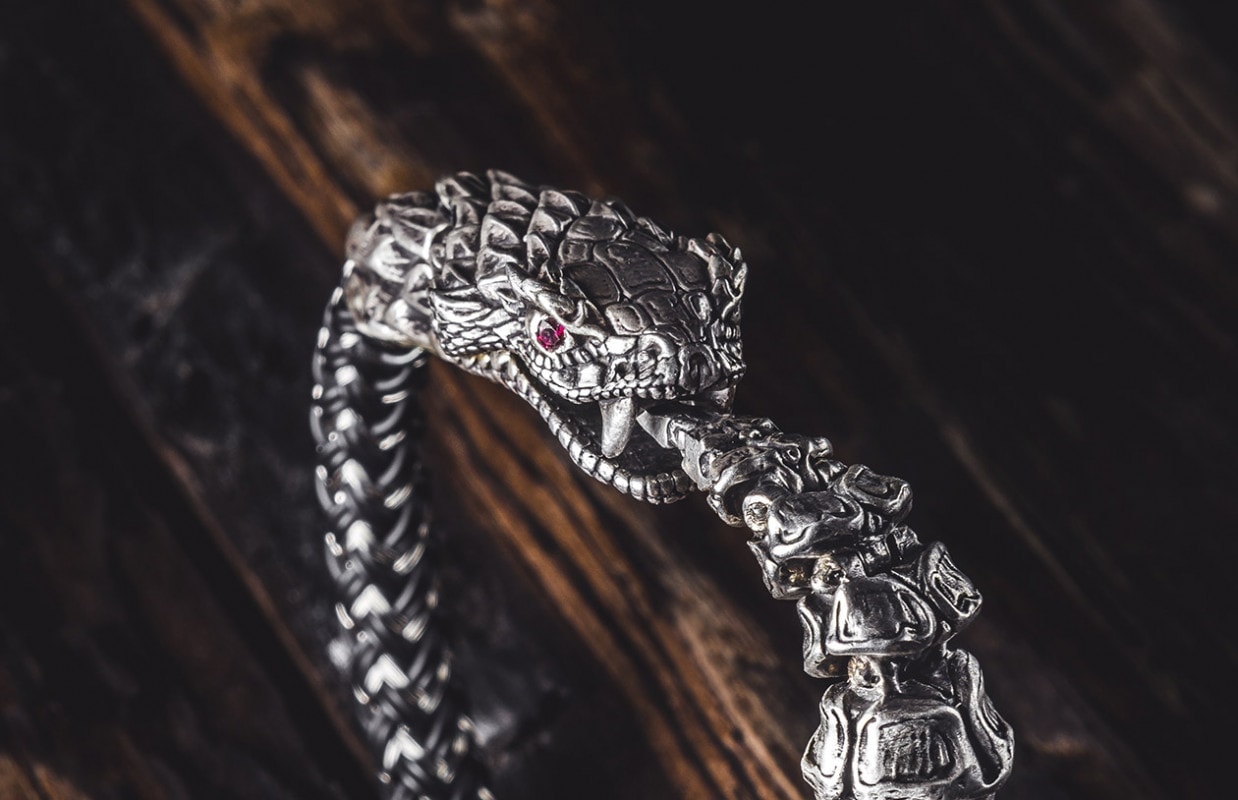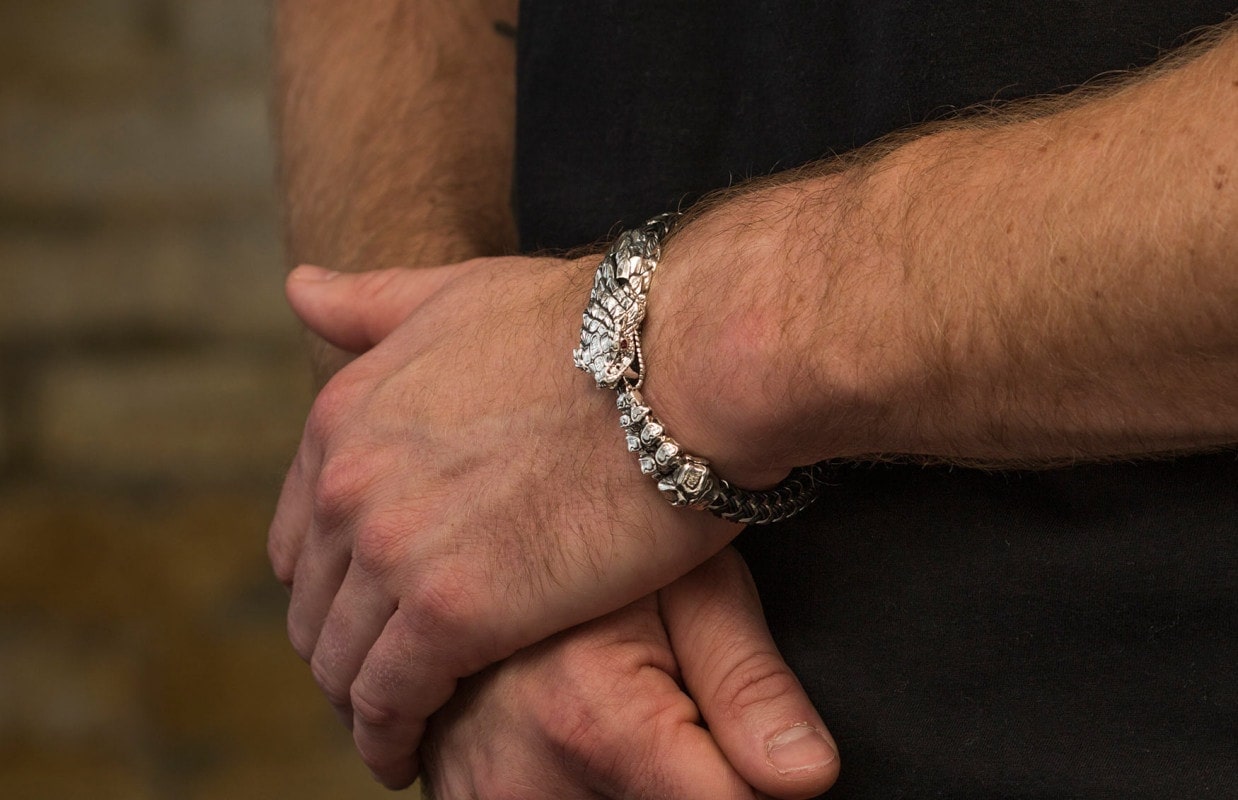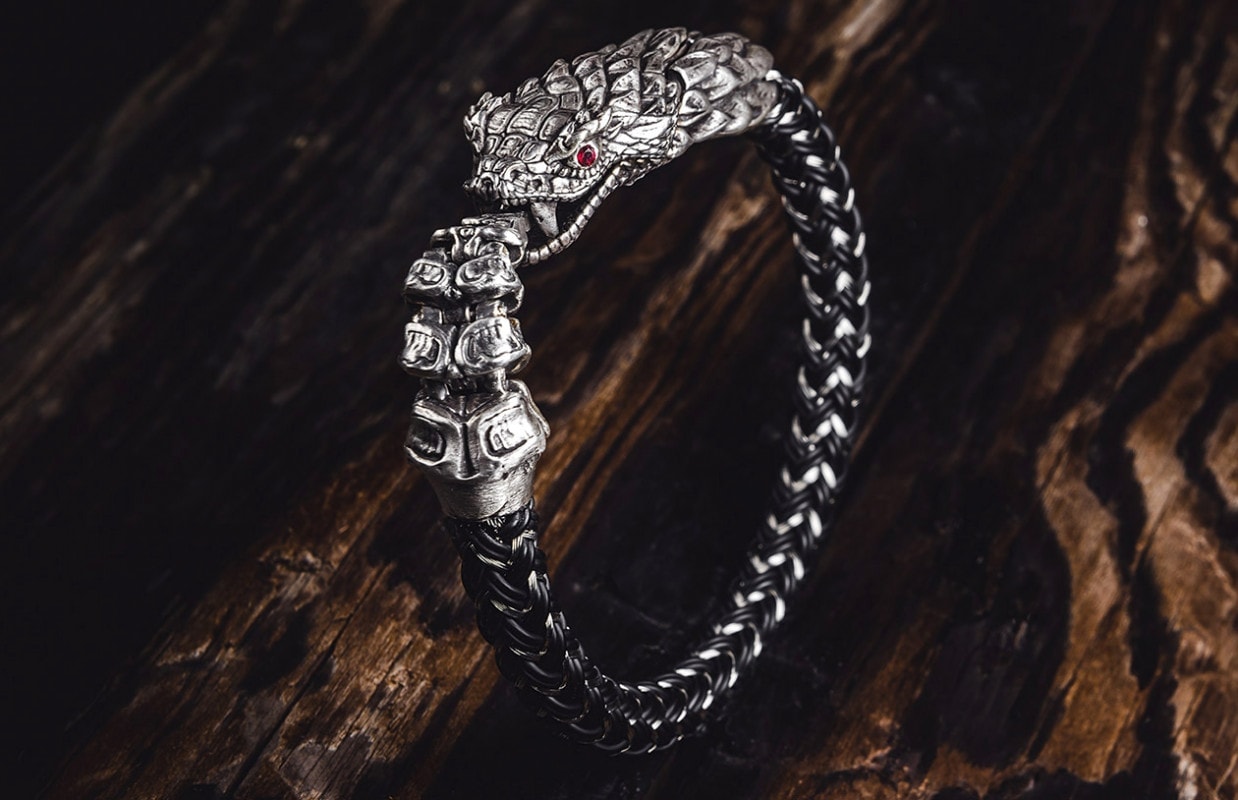 Danny the Jeweller has recently sprung into the mainstream world. That's thanks to his custom, diamond-encrusted Emoji necklace creation for Canada's favourite rapper Drake. Danny's pieces, which mostly include lavish and over the top watches, chains, and bracelets, are designed and curated specifically for the man who likes the finer things in life.
So, if you're looking to not only wear a statement bracelet, but also make an investment, Danny is your man. All orders are made by appointment only at Secret Garden Jewellers. Price upon request.