Genesis has always been about luxury and comfort while steering itself away from 'sporty' cars which its German peers wholeheartedly indulge themselves in.
Related: Sleek and athletic: The new Genesis G80 F 3.5T Sport AWD scores on affordability as well
However, as Genesis has evolved and is now a popular luxury brand, it has expanded its horizons while producing an alluring line-up of concept cars. From doing a convertible to a delectable SUV coupe concept, Genesis is ready to get into the performance luxury car game. The swoopy GV80 Coupe Concept is a start from that angle and that includes its retina searing orange paint. It is the showcase for the performance side of Genesis and the talking point is the coupe like silhouette.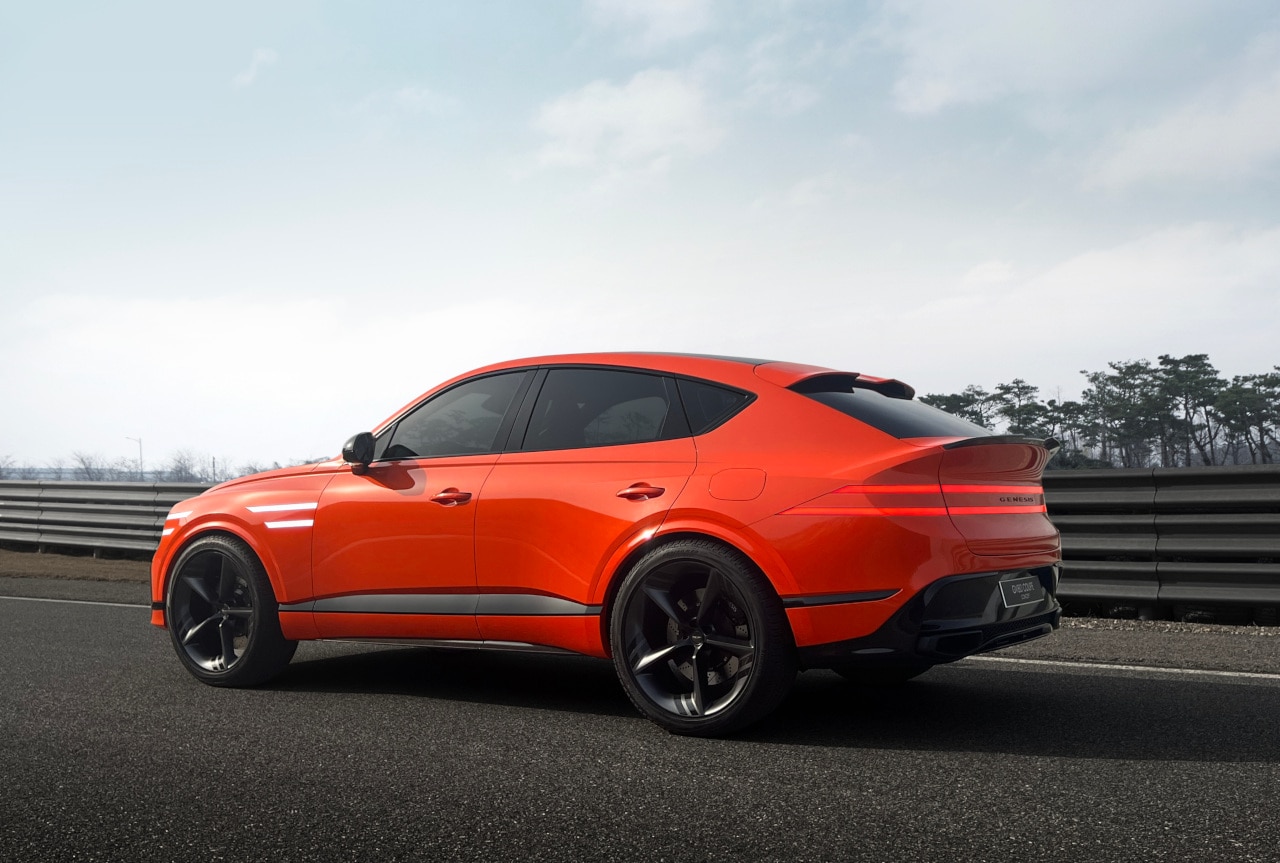 Genesis GV80 Coupe Concept: Getting into the performance luxury car game
The roofline flows in abruptly and the muscular haunches are more pronounced now. Five-spoke forged aluminium wheels and the carbon fibre roof are further accompaniments to the new found sporty character of the car. The GV80 Coupe Concept also gets a nifty upper rear spoiler and spoiler lip which provides downforce while not being a style item only.
The two lines signature design elements and loads of black detailing contrast well with the Magma exterior colour. The tapered roofline sits well within the Genesis design brief while the GV80 face has been given a more aggressive look too.
As Genesis has evolved and is now a popular luxury brand, it has expanded its horizons while producing an alluring line-up of concept cars.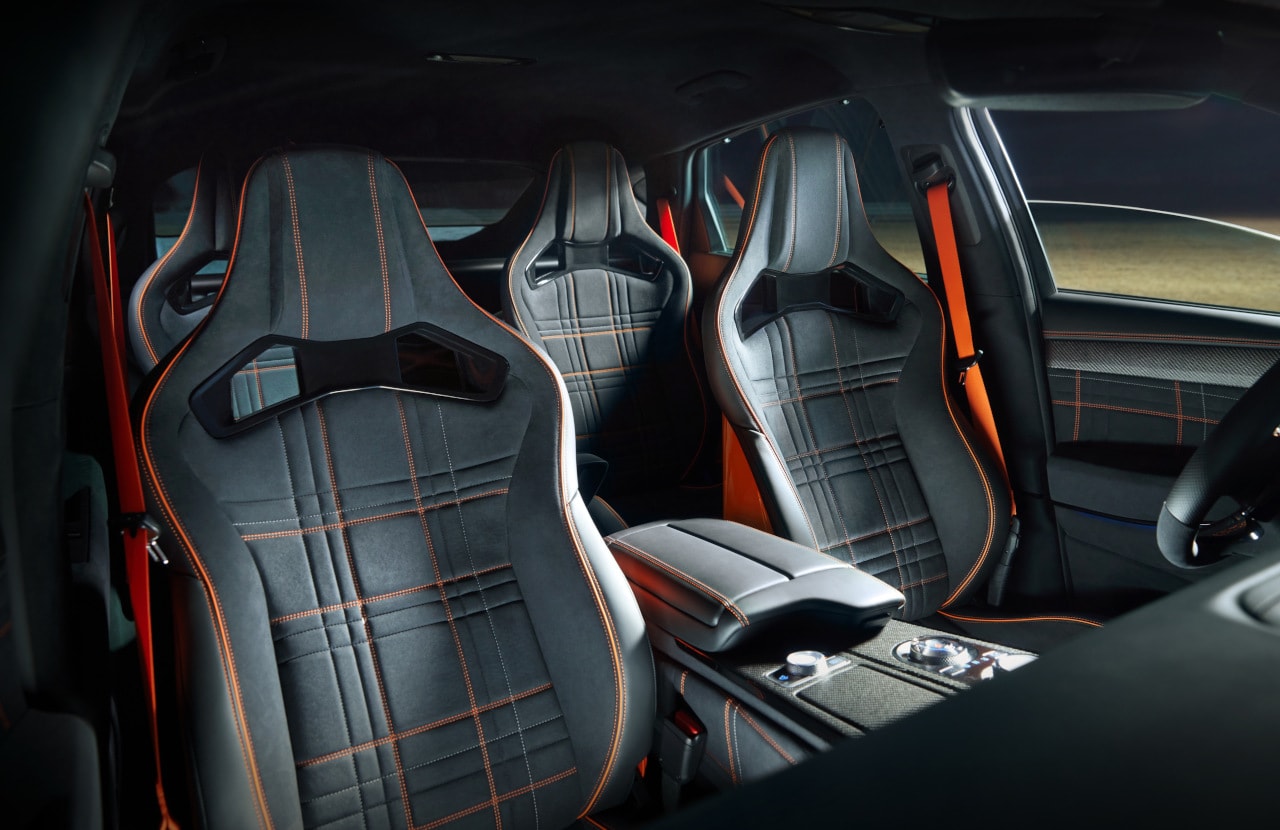 Aggressive look marks the exterior design
Inside, it is a major departure from the current Genesis line-up with an all-black look livened up by a splash of orange inside. There is a typical Genesis three-spoke steering wheel but now you get black Nappa and suede leather with plaid double stitching, orange piping and carbon fibre weaves on the functional surfaces. You get four bucket seats with a carbon fibre backrest while there is a G-Matrix strut brace behind the bucket seats.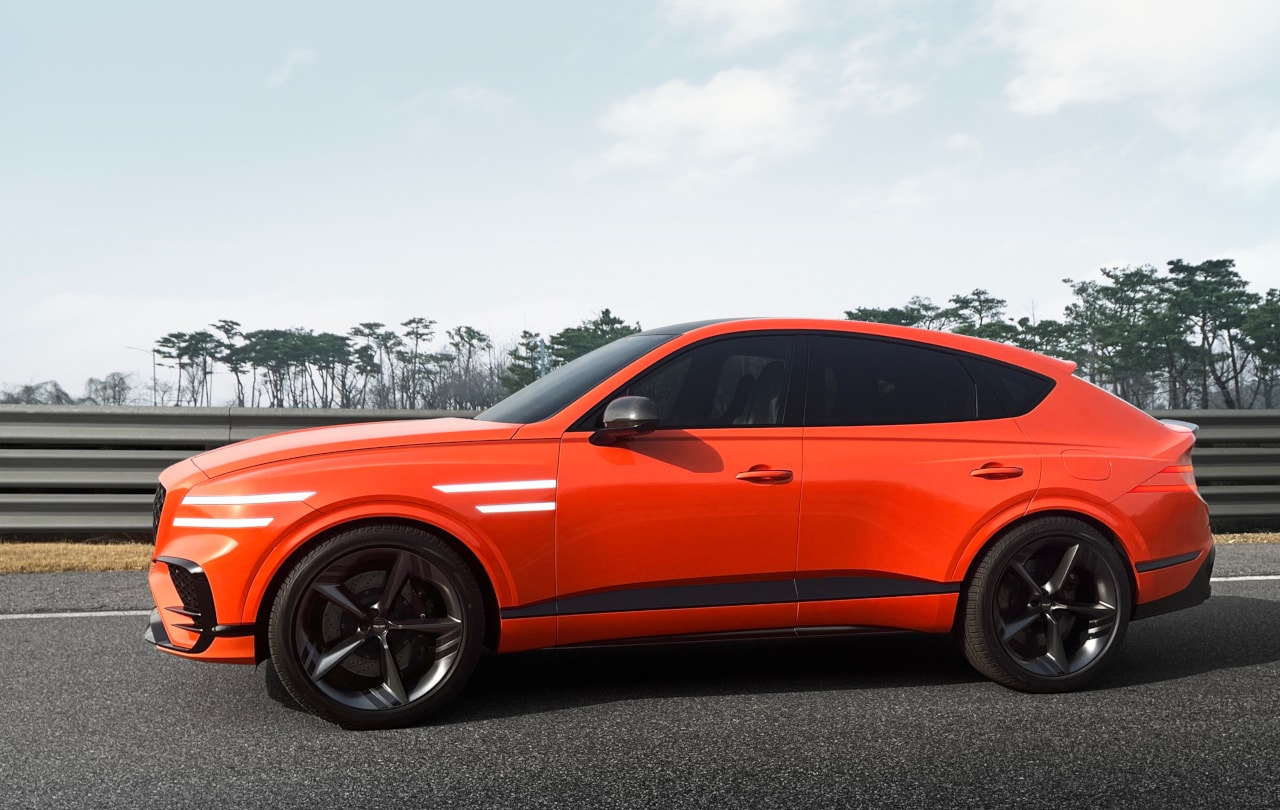 Genesis GV80 Coupe Concept: V6 twin-turbo
With such sportiness, the powertrain line-up includes a V6 twin-turbo although the eventual production spec model could have the faster iteration of this engine with an electric supercharger in the G90 sedan. While wearing huge 23-inch wheels, the GV80 Coupe Concept will of course get a sportier suspension tune with a firmer set-up dialled in towards an edgier driving experience.
Amongst the other Genesis concept cars, this one look more production ready and looks fantastic with its design while the interior will appeal to committed drivers although we would be expecting more power than the current GV80 too.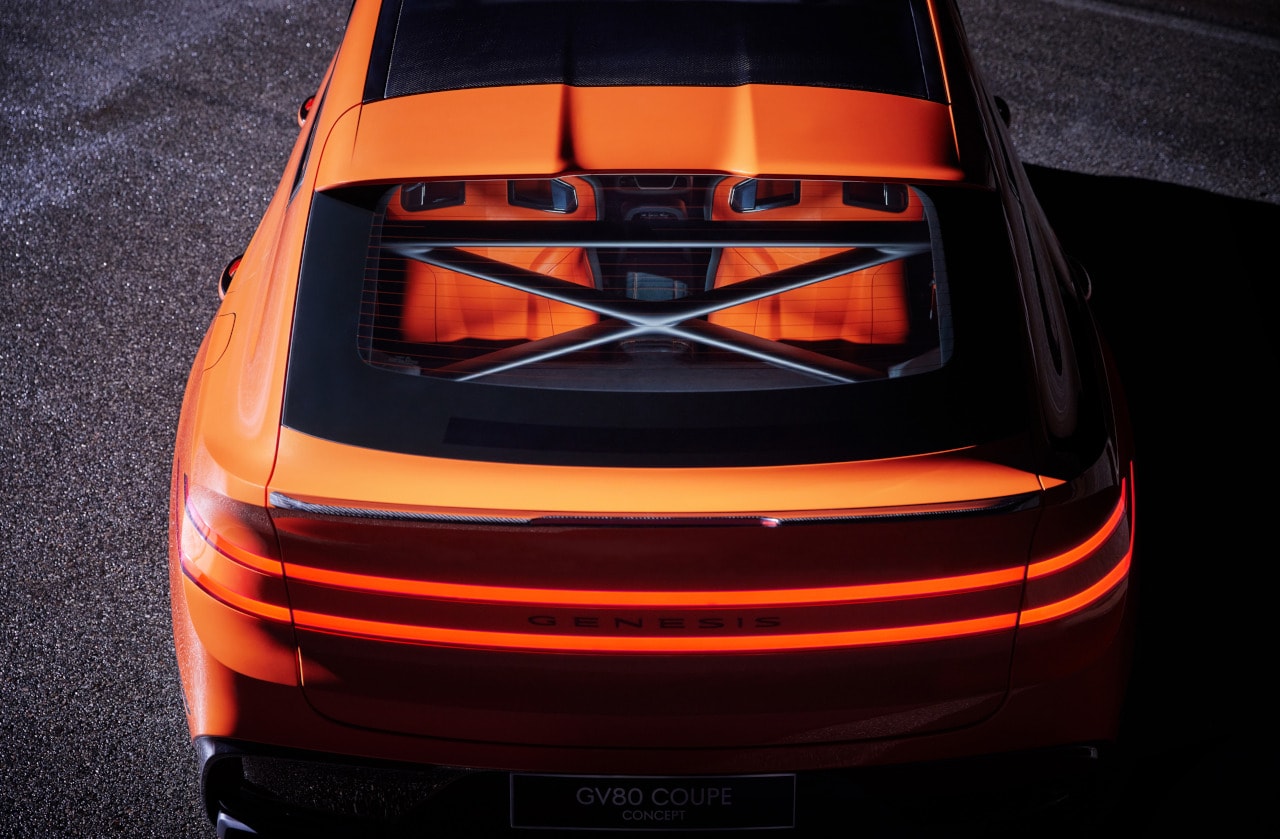 Genesis GV80 Coupe concept will rival BMW M
The coupe SUV phenomenon was started by BMW with its polarising X6 but that has inspired a whole genre of performance-based SUV coupes including from Porsche and Lamborghini. The Genesis GV80 Coupe concept is in that mould and will rival the sporty M and AMG models from BMW and Mercedes-Benz respectively. It will also allow the brand to gain a foothold into the lucrative performance luxury space which has grown leaps and bounds over the years.
Images: Genesis