You are on the road and often have to travel for work. You don't have access to your kitchen or grocery store. It's easy to eat out every day and let those takeout containers pile up in your hotel room. In order to stay healthy while traveling for work, it's important...
read more
In order to stay fit and healthy amongst today's hustle and bustle, many people choose to enlist the services of a personal trainer. Personal trainers are not an inexpensive pathway to explore. It's more costly than you might imagine to hire a talented and experienced...
read more
Many of us are currently looking for the best ways to upgrade our lifestyle so it matches how we want to live. We want to up our game. Often they are big ideas too, like changing career, relocating, and upgrading how you live daily. So what can you do to upgrade your...
read more
Christmas is a time to relax, enjoy the festivities and spend quality time with family and friends. There are so many fun activities to do, and the good news is that if you do not want to spend your Christmas cooking, then you don't have to. Related: Five of the best...
read more
We've all been in that terrible position of picking what looks like a great restaurant only to find that the food is tasteless, the service is slow, and the prices are far higher than they should be. It can make us worry about picking another restaurant for dinner,...
read more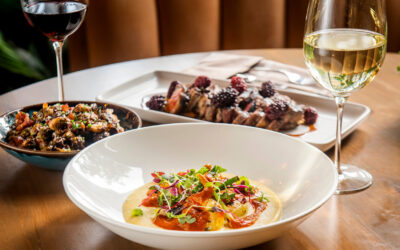 We all want to support Toronto restaurants, heading into another hard winter, amid staffing shortages, Covid-19 variants, supply chain challenges. These are trying times for small businesses, in general. Related: Meat lovers unite: Top 5 Toronto steakhouses That said,...
read more